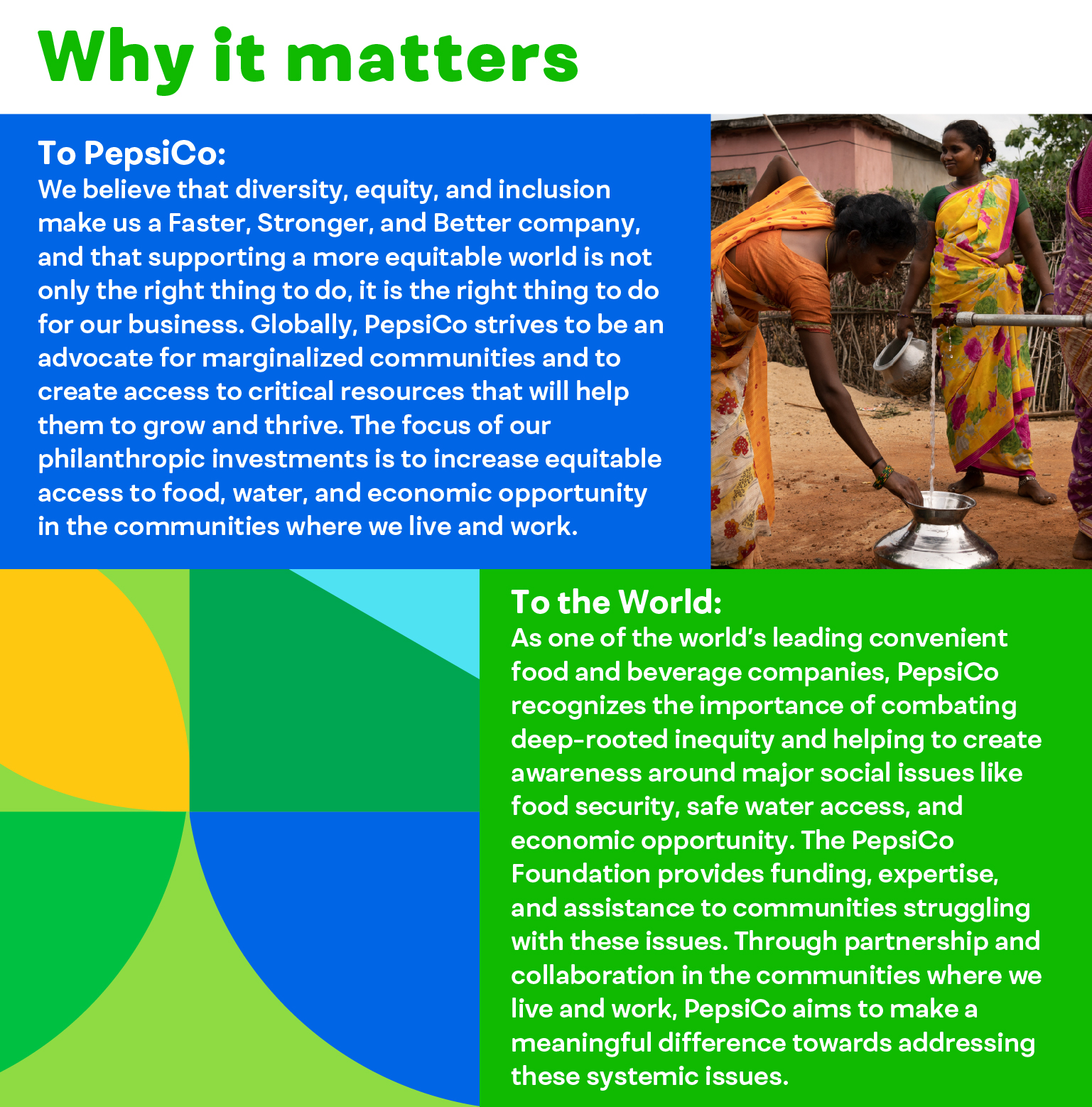 Approach
Most of PepsiCo's philanthropic efforts are directed through the PepsiCo Foundation - our company's philanthropic arm. Since 1962, the Foundation has been investing in the essential elements of a sustainable food system with a mission to support thriving communities. Working with non-profits and experts around the globe, the Foundation is focused on helping underserved communities obtain access to food security, safe water and economic opportunity.
Our Foundation is a key driver of progress against PepsiCo's sustainability agenda which aims to build a more sustainable food system. Through strategic partnerships and programs globally, our Foundation seeks to tackle the long-term challenges facing the global food system and do the most good for the most people. We strive for tangible impact in the places where we live and work—collaborating with industry peers, local and international organizations and empowering our employees to affect large-scale change in the spaces that matter to us and on issues of global importance: food security, safe water access, and economic opportunity.
In addition to the work led by the PepsiCo Foundation, as we work towards a Positive Value Chain, we will empower our associates with the resources and time needed to cultivate prosperity in our communities through outreach, donation matching, and our global workforce volunteering program, One Smile at a Time.
For more on our strategy and progress on philanthropic engagement, see the Philanthropy page on our website.
Last Updated
October 3, 2021