Global Leader in Convenient Foods and Beverages

PepsiCo products are enjoyed by consumers more than one billion times a day in more than 200 countries and territories around the world. PepsiCo generated more than $86 billion in net revenue in 2022, driven by a complementary beverage and convenient foods portfolio that includes Lay's, Doritos, Cheetos, Gatorade, Pepsi-Cola, Mountain Dew, Quaker and SodaStream. PepsiCo's product portfolio includes a wide range of enjoyable foods and beverages, including many iconic brands that generate more than $1 billion each in estimated annual retail sales.
Pepsi-Cola & Frito-Lay, a perfect match since 1965
PepsiCo
PepsiCo Beverages
North America
With roots dating back to 1898, PepsiCo Beverages North America (PBNA) is one of the largest beverage companies in North America today, generating more than $26 billion net revenue in 2022.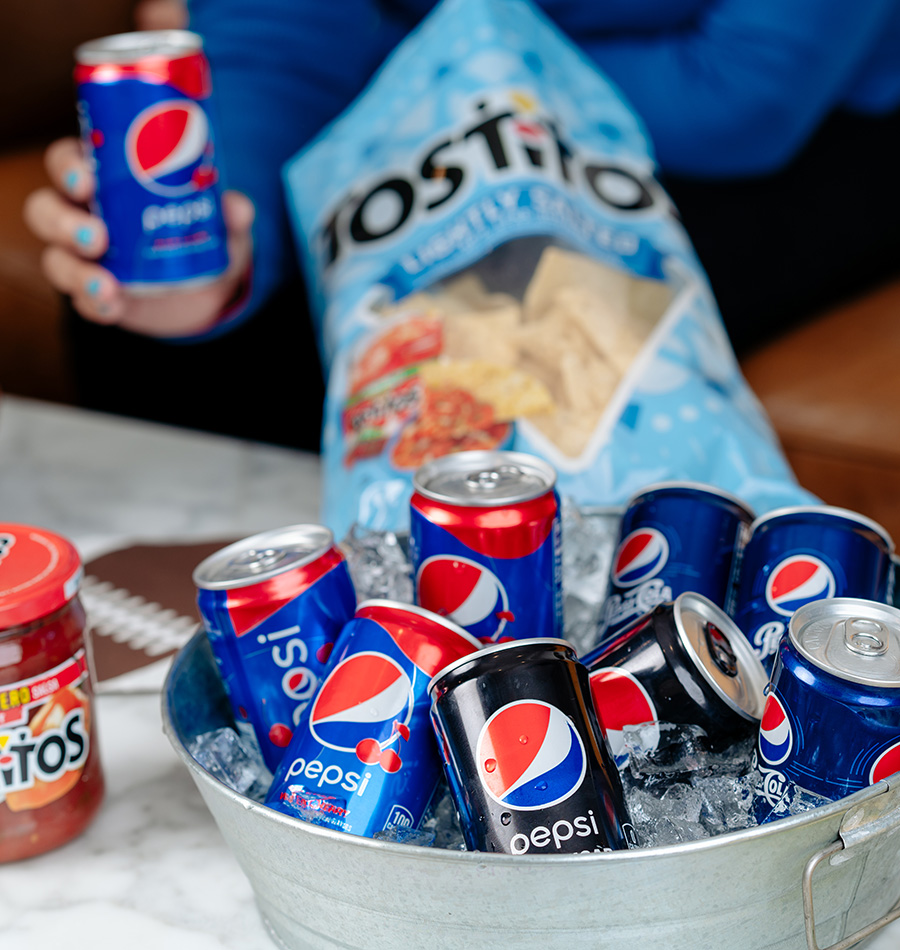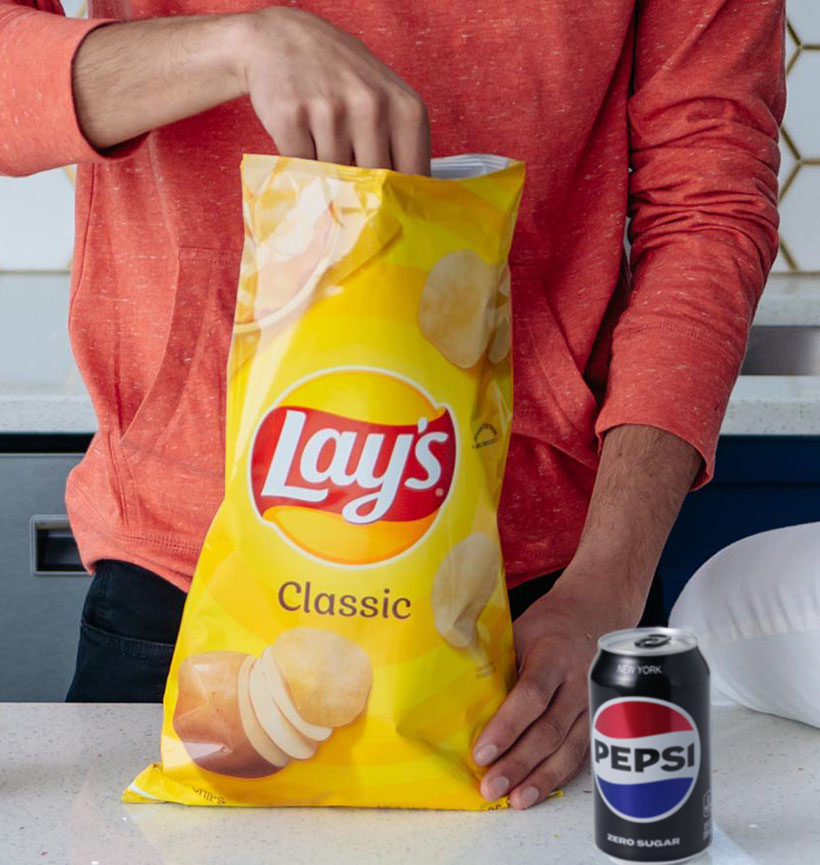 Frito-Lay North America
In 1932, Herman W. Lay began a potato chip business in Nashville, Tennessee. Soon after that, he purchased the manufacturer and formed H.W. Lay & Company. In 1961, the company merged with the Frito Company, becoming Frito-Lay Inc., and in 1965, Frito-Lay Inc. merged with Pepsi-Cola to form PepsiCo.
Quaker Foods North America
The Quaker Oats Company was officially formed in 1901 when four American grain pioneers came together to incorporate the now household name. Inspired by the wholesome goodness of the humble oat, Quaker has been the leading expert in oats and committed to making oats delicious and convenient by developing everything from breakfast items to snacks to tasty recipe ideas.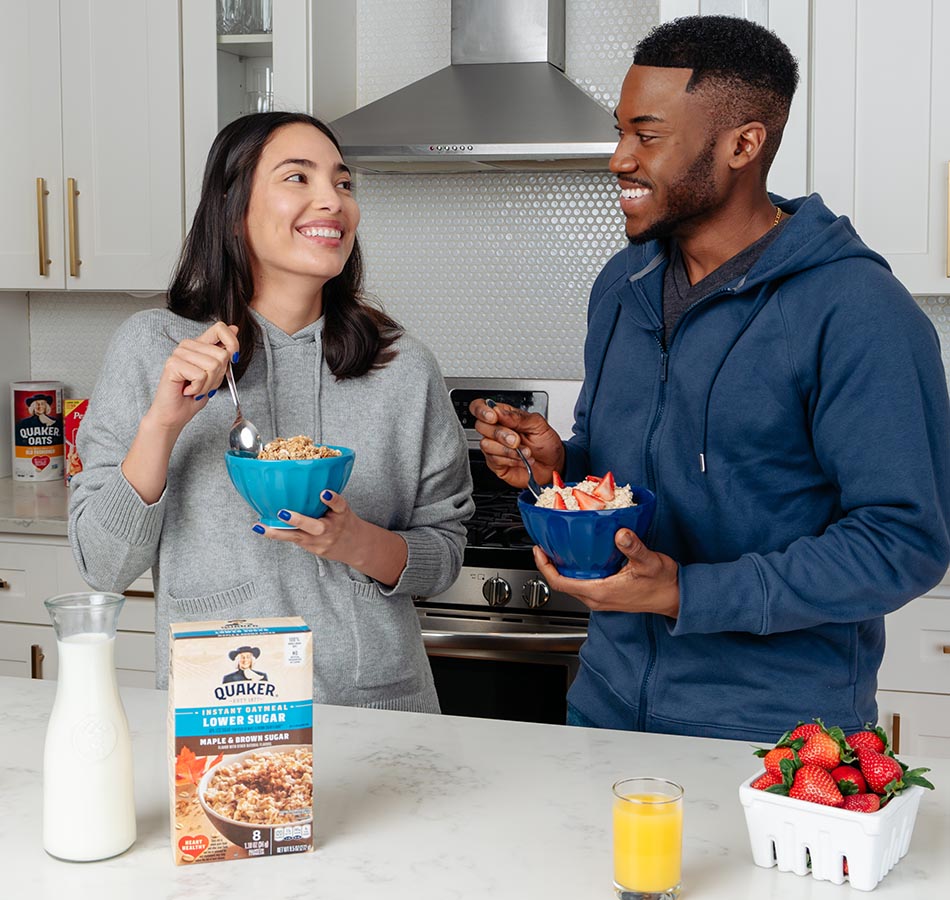 Latin America
Over the course of more than 100 years, PepsiCo's Latin America business has grown to become one of the strongest food and beverage manufacturers in the region by working closely with local entrepreneurs and investing in lasting win-win partnerships with our suppliers and farmers, investors, consumers, and communities.
Europe
PepsiCo's businesses have been operating in markets across our Europe sector for more than 80 years, manufacturing and supplying delicious foods and beverages that are enjoyed by millions of consumers each day.
Asia Pacific, Australia, New Zealand and China (APAC)
The APAC sector consists of the Asia Pacific, Australia/New Zealand and China regions, offering a number of leading snack brands such as Cheetos, Doritos, Lay's and Smith's as well as various beverage brands including 7UP, Aquafina, Mirinda, Mountain Dew and Pepsi.
Africa, Middle East and South Asia (AMESA)

The AMESA sector consists of the Africa, Middle East and South Asia regions and features many leading global snack brands, including Lay's, Cheetos and Doritos, along with local favorites such as Chipsy (Egypt), Simba (South Africa) and Kurkure (India and Pakistan), as well as various beverage brands like 7UP, Pepsi, Aquafina, Mountain Dew, Mirinda and Sting.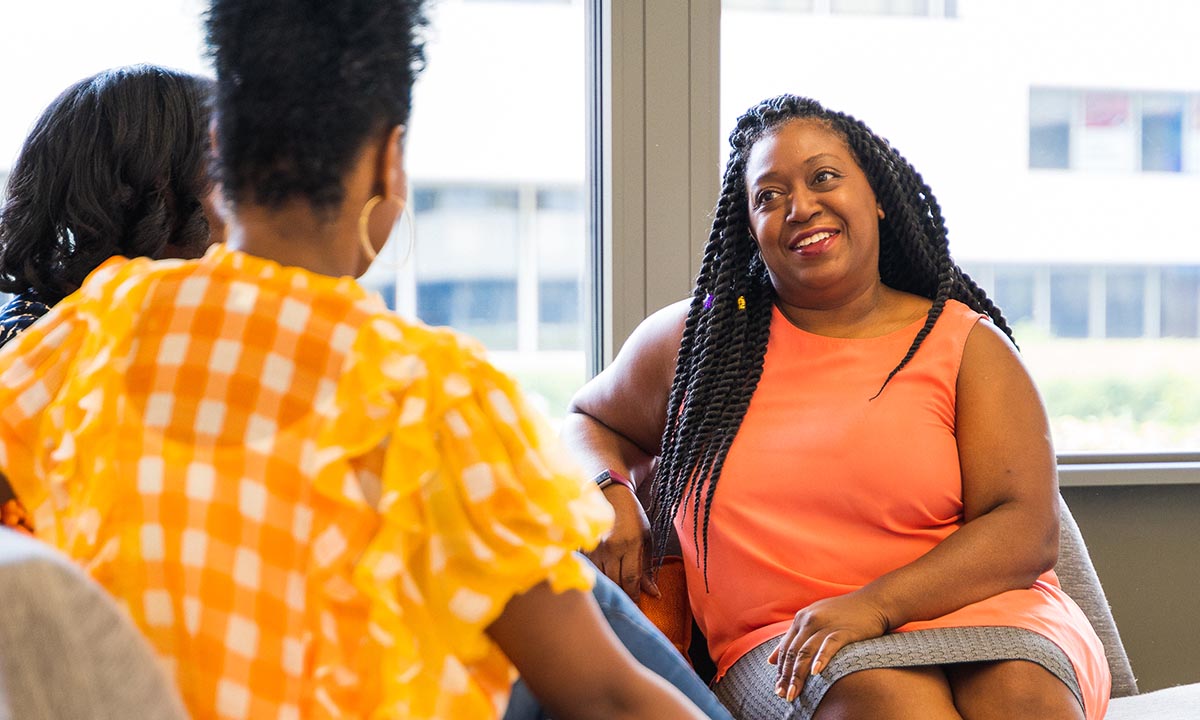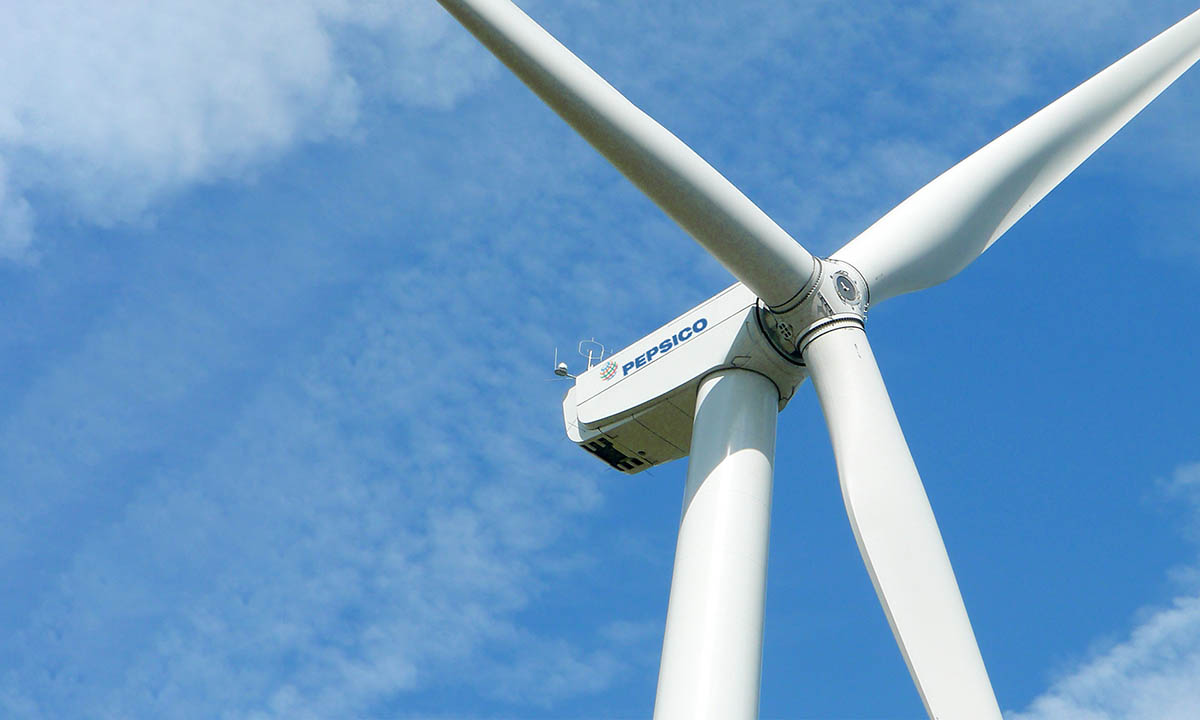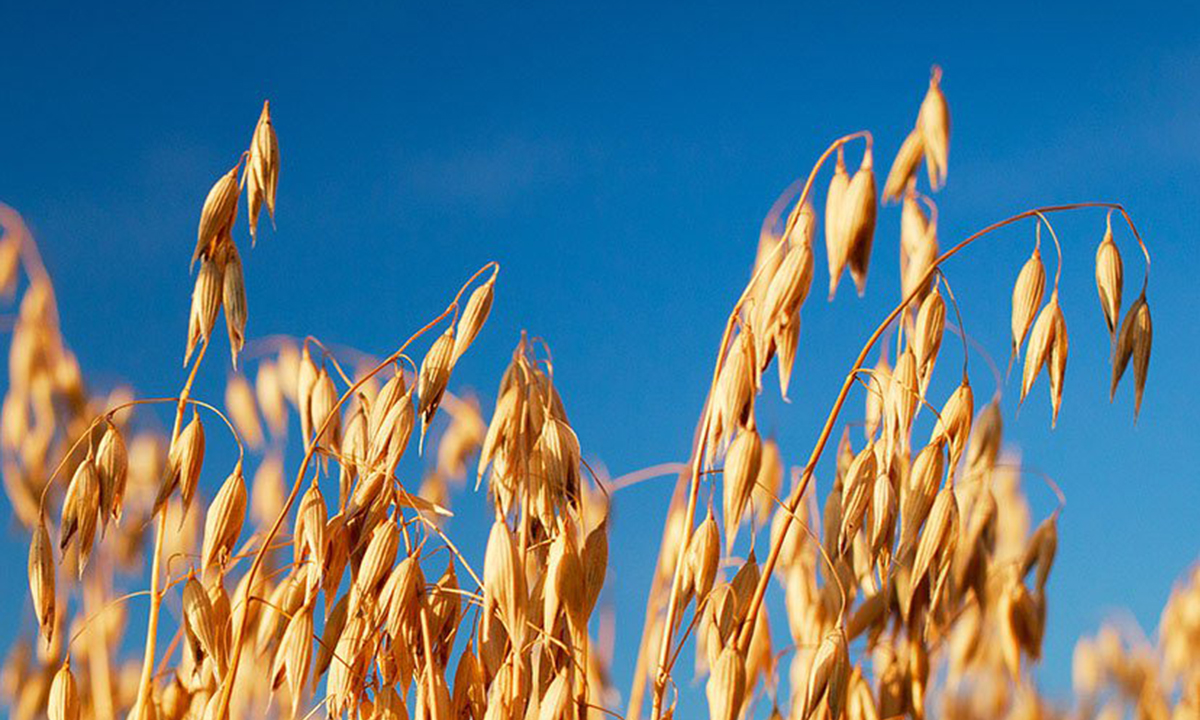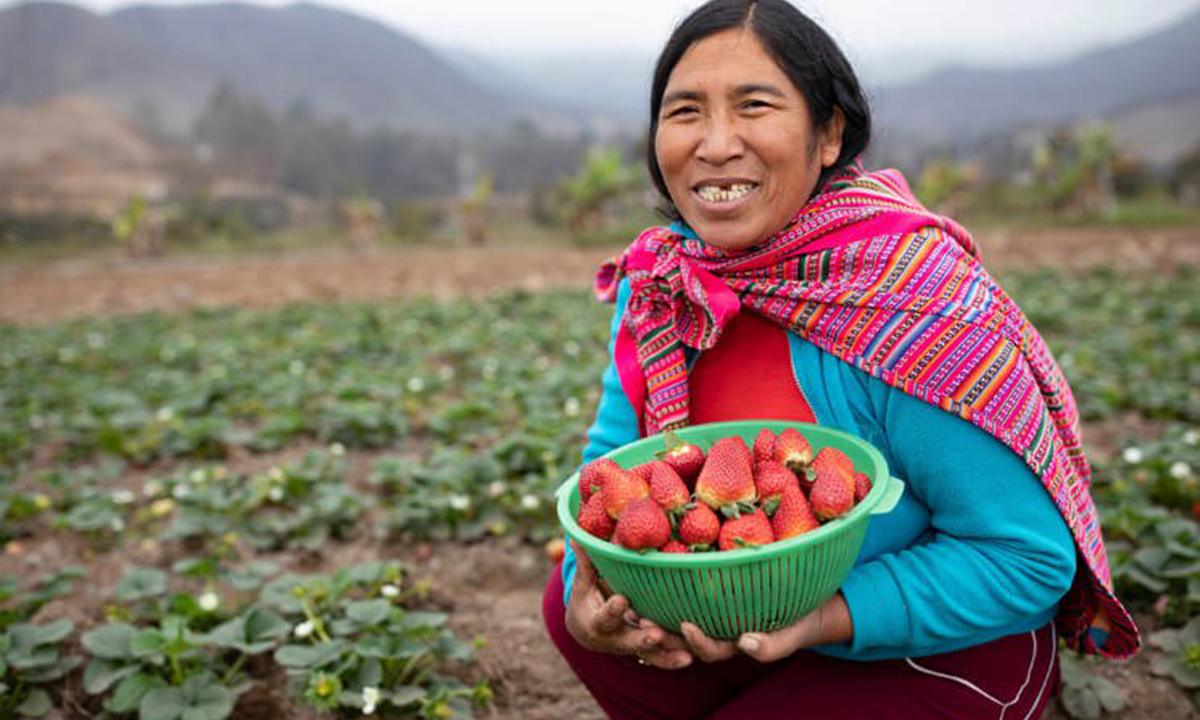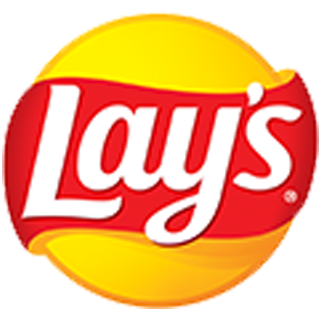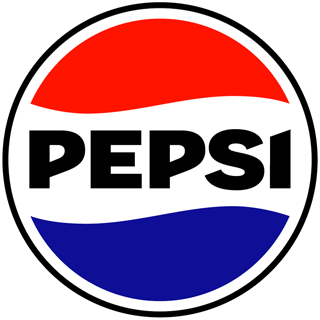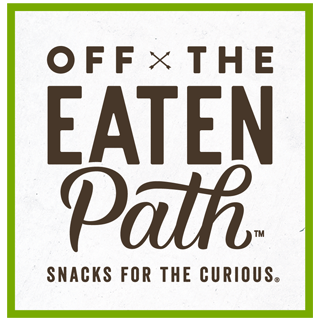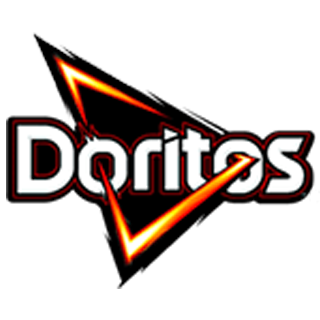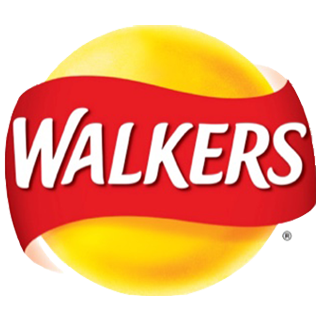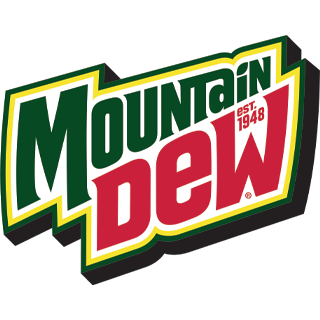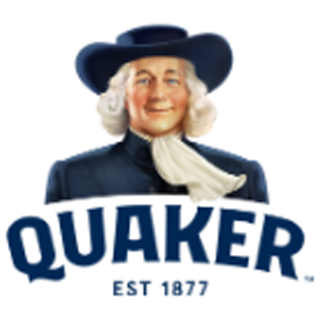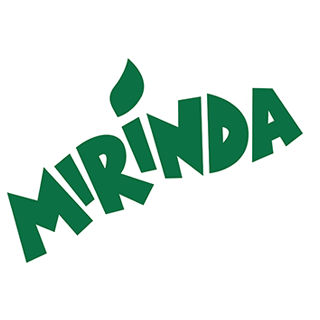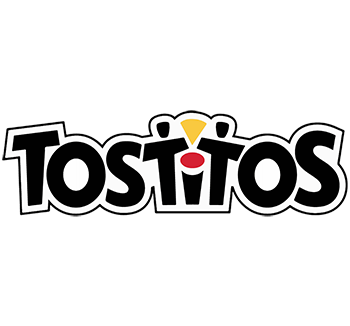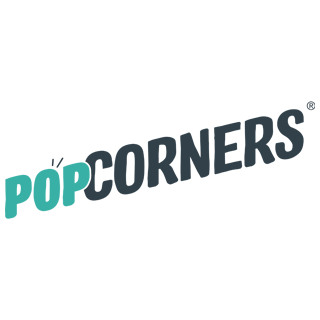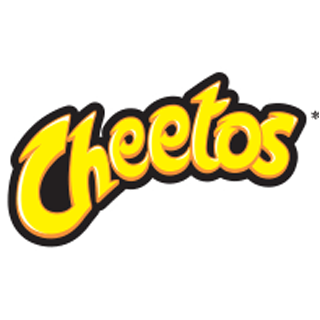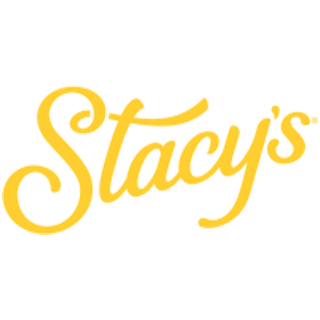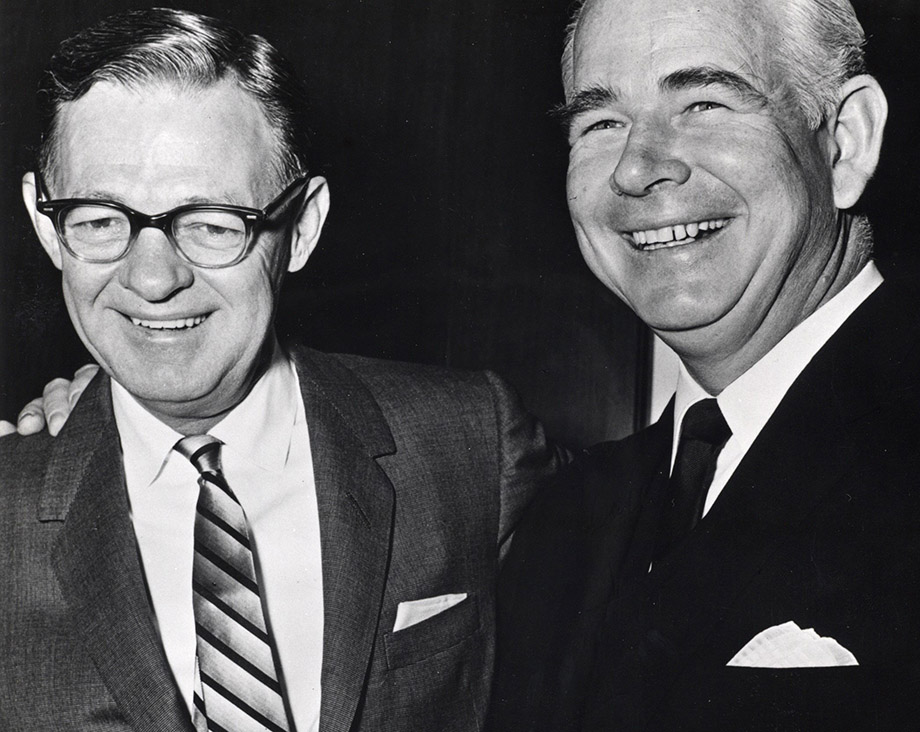 1965
Founding of PepsiCo
Pepsi-Cola CEO Don Kendall and Frito-Lay CEO Herman Lay sketch out a deal on the back of a napkin and agree to combine their companies. Modern-day PepsiCo is born.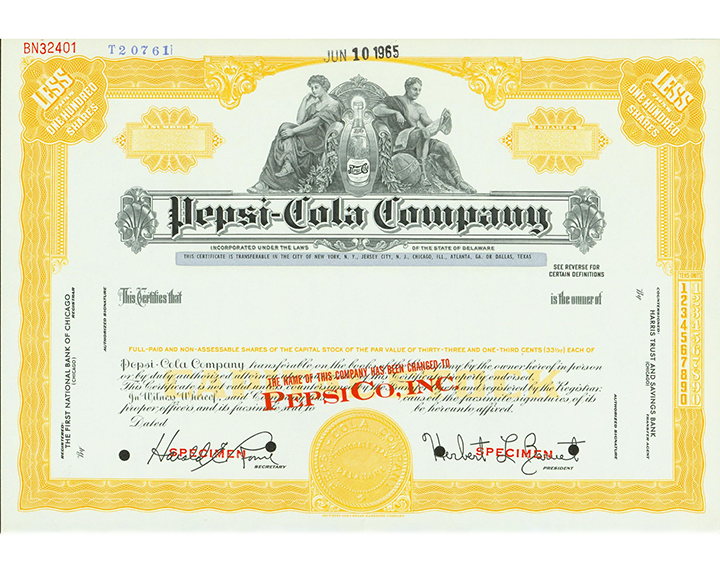 1965
PepsiCo Listed on NYSE
PepsiCo (PEP) is listed on the NYSE for $00.75.
PepsiCo reports $510 million in revenue.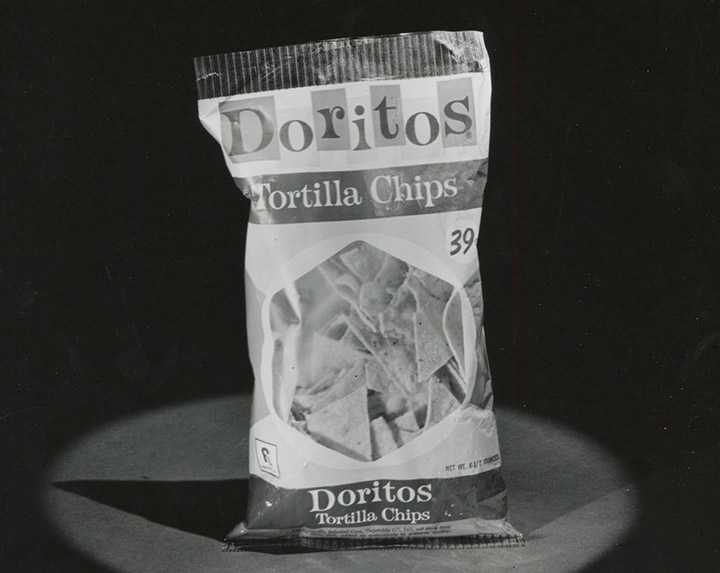 1966
Doritos Launch
Doritos launches throughout U.S. and quickly becomes a national sensation.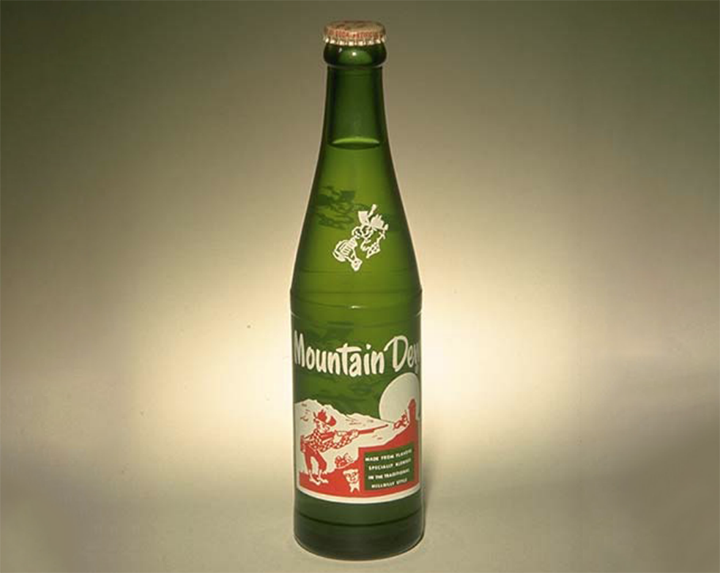 1966
Mountain Dew Launches First Ad Campaign
Mountain Dew launches their first ad campaign. The brand will go on to make a name for itself with edgy, innovative ads.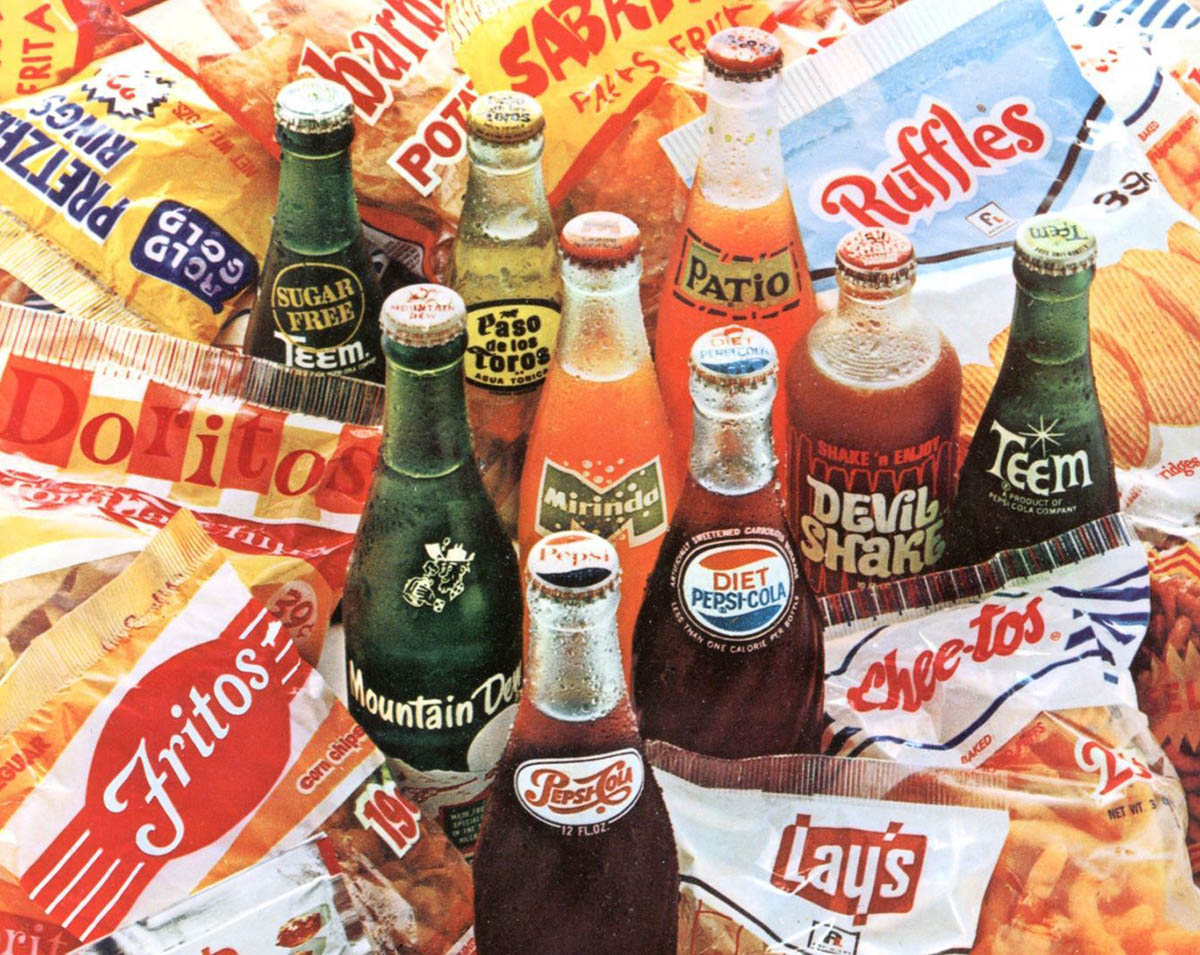 1966
The PepsiCo Food and Beverage Family
PepsiCo's 1966 Annual Report is released. PepsiCo enters Japan and Eastern Europe.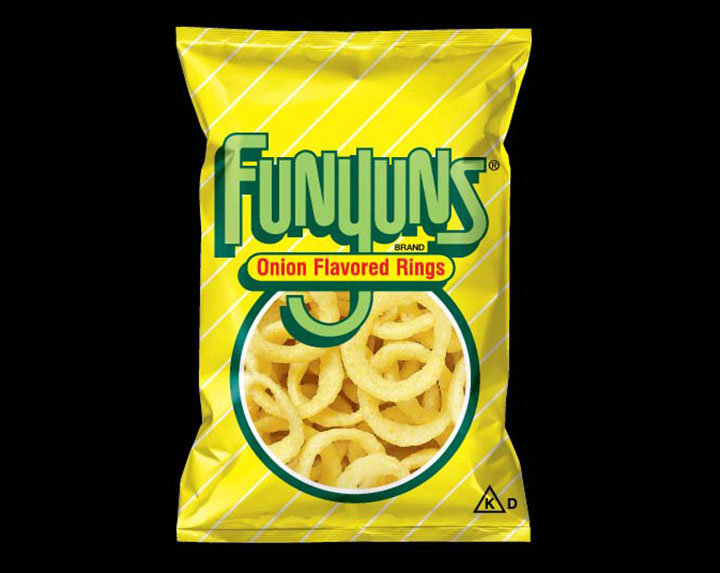 1969
Funyuns Onion Flavored Rings Launches
Introduction of Funyuns Onion Flavored Rings in U.S. invented by Frito-Lay employee George Bigner.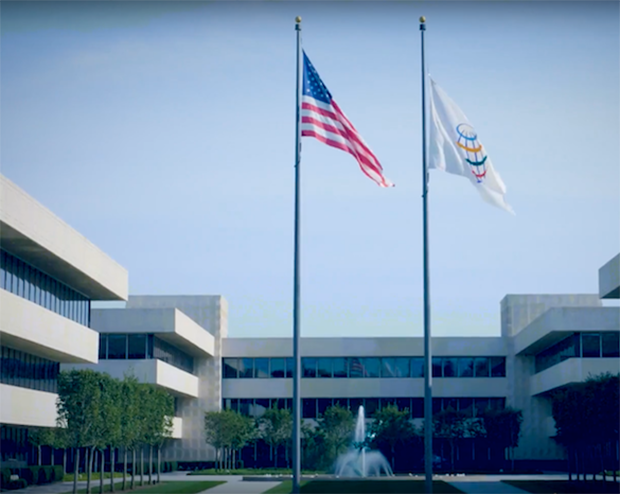 1970
PepsiCo Moves HQ to Purchase, NY
PepsiCo moves its world headquarters from NYC to Purchase, N.Y. The 144-acre campus features an outdoor sculpture garden and a building by famed architect Edward Durrell Stone (1902-1978).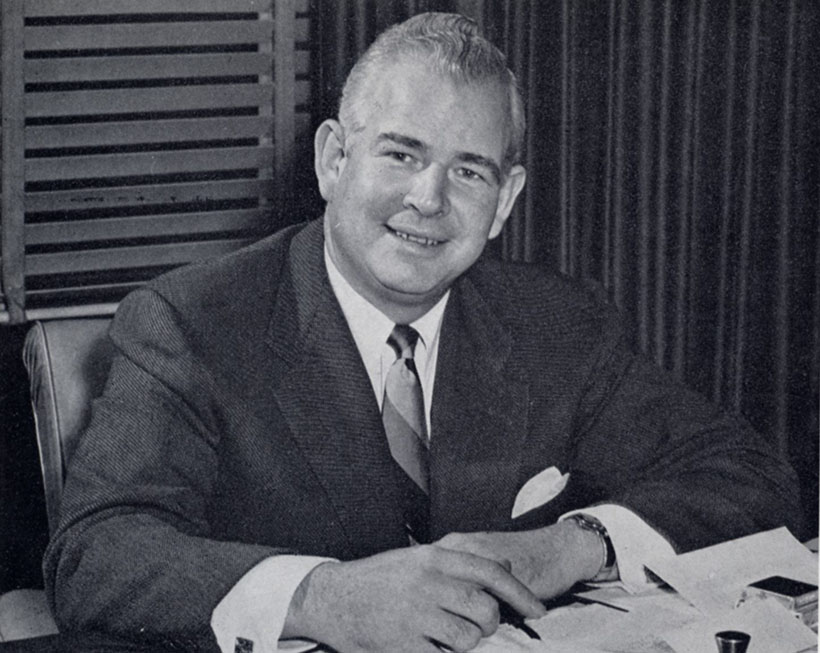 1971
Donald M. Kendall Rises Through the Ranks
PepsiCo CEO Donald M. Kendall assumes position of chairman of the board of directors upon the retirement of Herman W. Lay. Lay maintains an active role in the corporation until his death on December 6, 1982.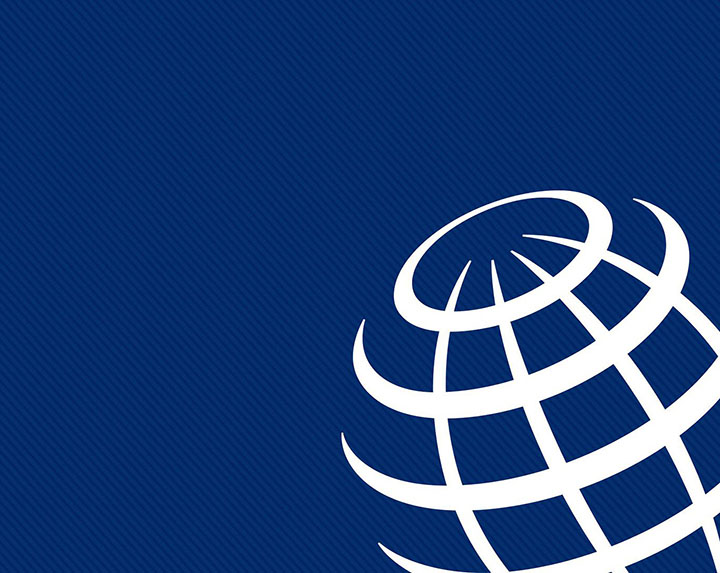 1971
PepsiCo Reports $1 Billion in Revenue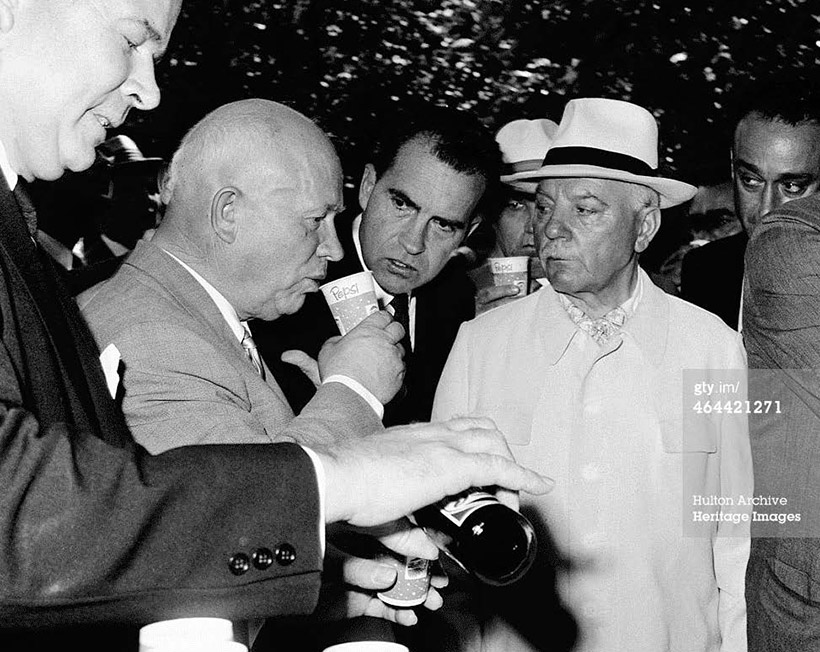 1972
PepsiCo Enters Soviet Union
In 1972, Pepsi becomes the first U.S. consumer product to be produced, marketed and sold in the Soviet Union.
Photo: Nikita Khrushchev enjoys a Pepsi with Donald Kendall, with then-VP Richard Nixon looking on (1959).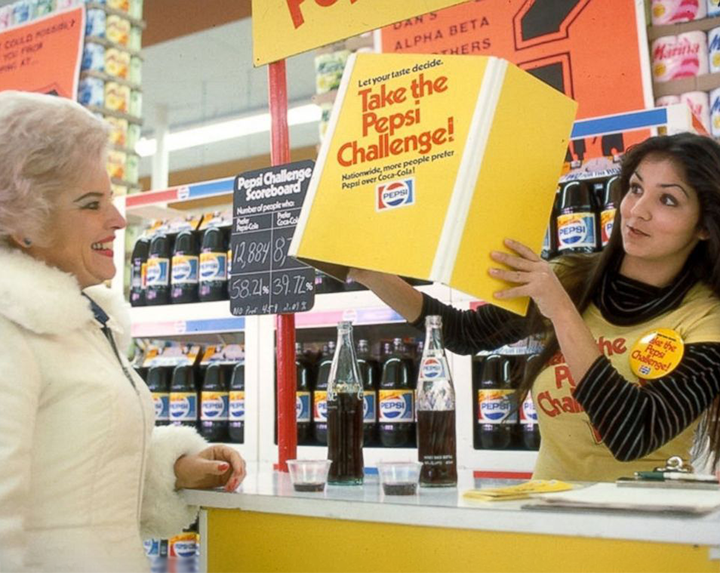 1975
The Pepsi Challenge
Consumers across the U.S. take the original "Pepsi Challenge" demonstrating that Pepsi is their preferred choice.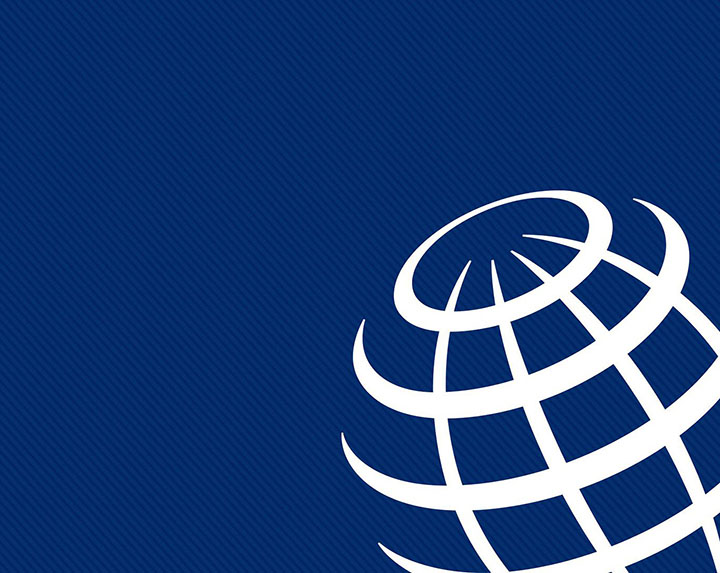 1975
PepsiCo Reports $2.3 Billion in Revenue
PepsiCo (PEP) listed on NYSE for $1.03.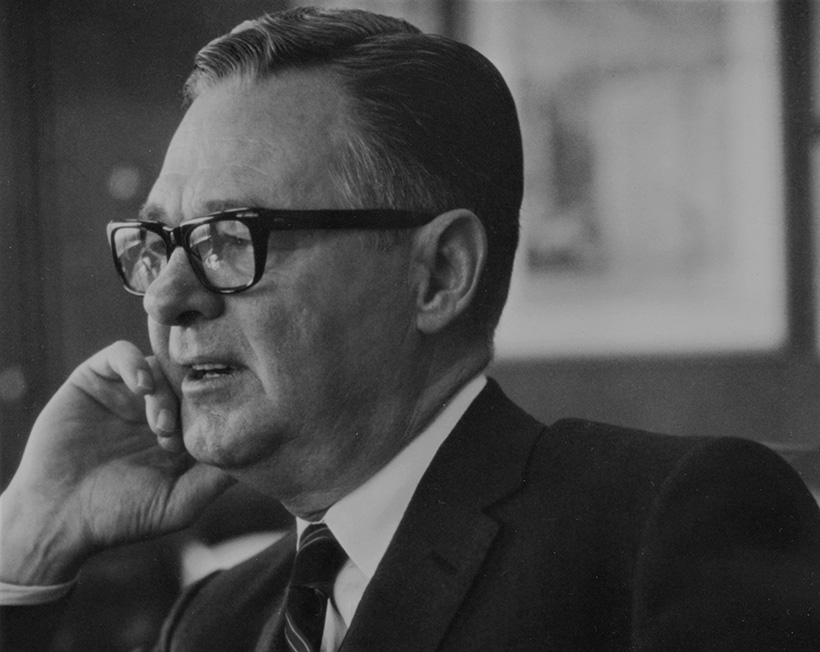 1980
Herman W. Lay Retires
Herman W. Lay created the first national potato chip brand in the U.S. He served as chairman of the board for the newly formed PepsiCo and then chairman of the executive committee before his retirement in 1980.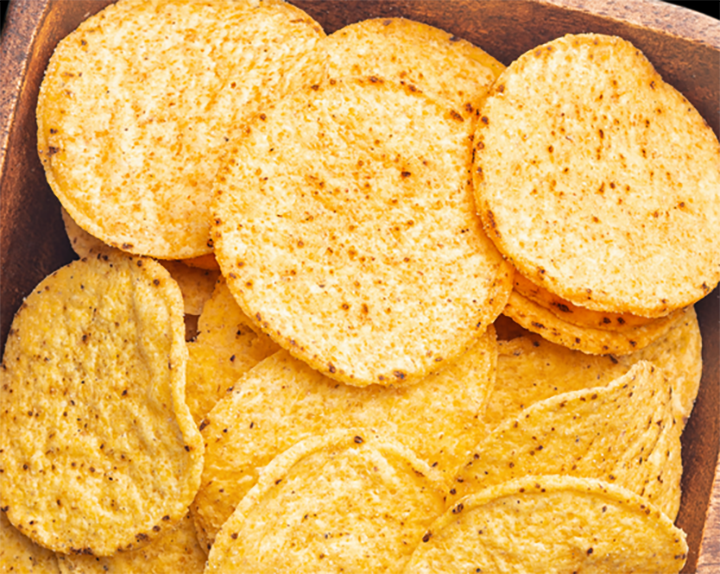 1981
TOSTITOS® Launches
The launch of TOSTITOS® crispy round tortilla chips leads to one of the most successful new product introductions in Frito-Lay history.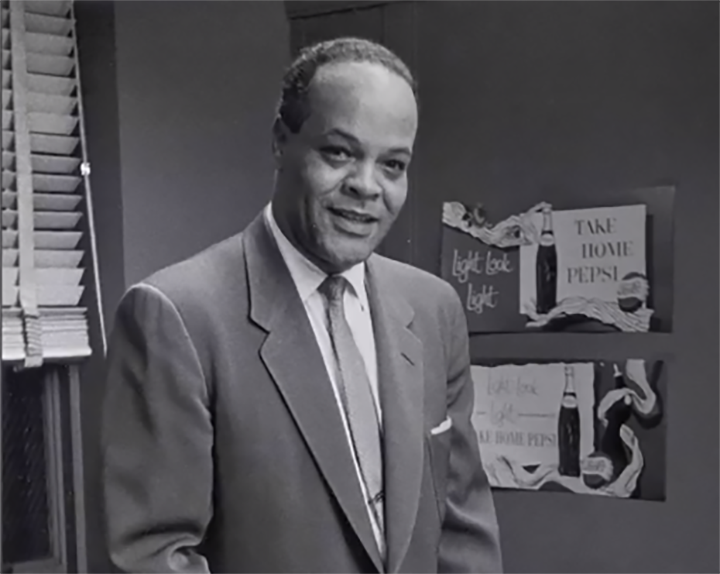 1983
Harvey C. Russell Retires
In 1962, the groundbreaking decision by a growing soda company to promote the first African-American to the rank of vice president forever changed the makeup of corporate America.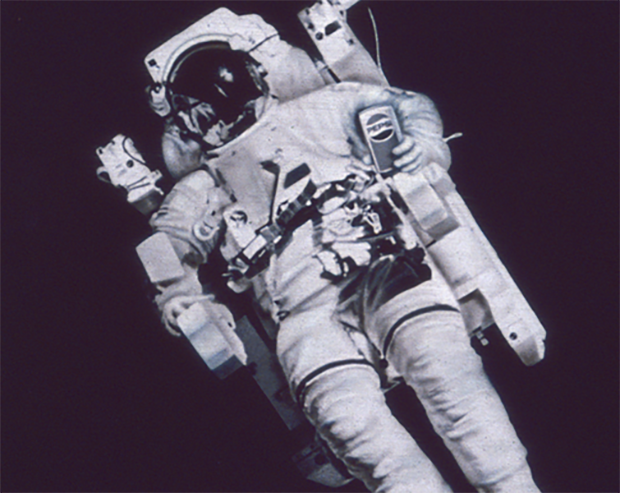 1985
One Giant Sip for Mankind
Pepsi takes "one giant sip for mankind" when a Pepsi "space can" is successfully tested aboard the Space Shuttle.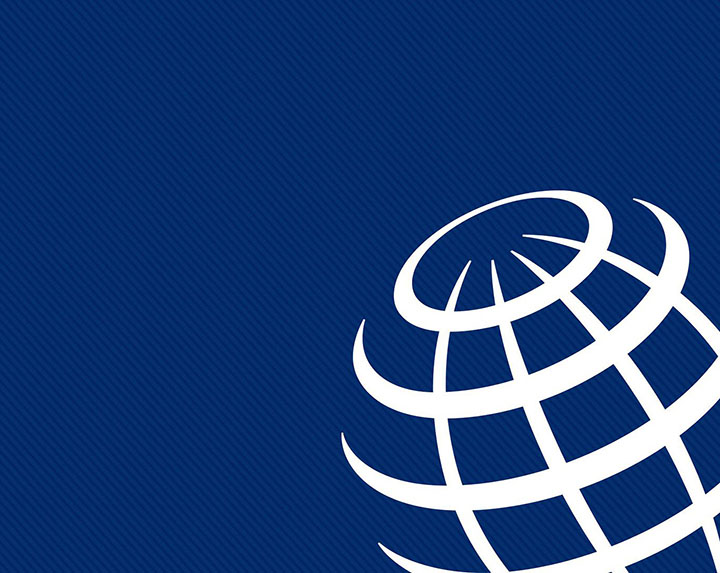 1985
PepsiCo Reports $8.1 Billion in Revenue
PepsiCo is listed on the NYSE for $4.04.
1986
D. Wayne Calloway Becomes Chairman and CEO
D. Wayne Calloway succeeds Donald M. Kendall as chairman and CEO, when Kendall retires.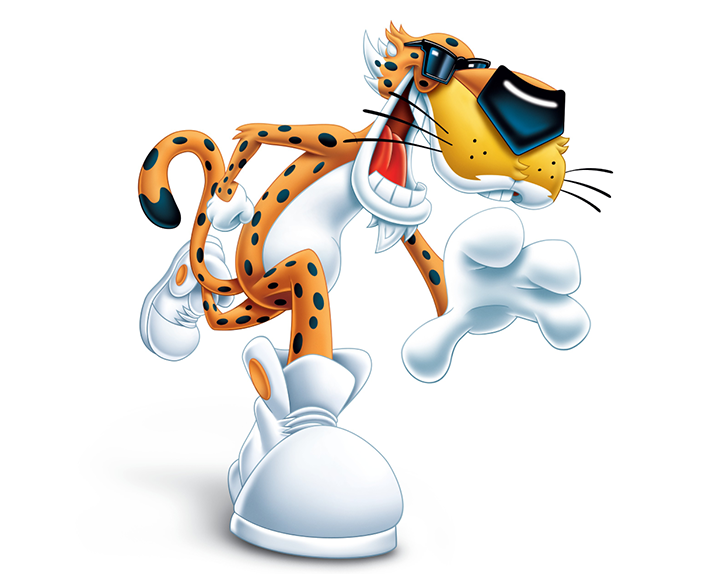 1986
Chester Cheetah named "Spokescat"
Chester Cheetah becomes "spokescat" for Cheetos snacks.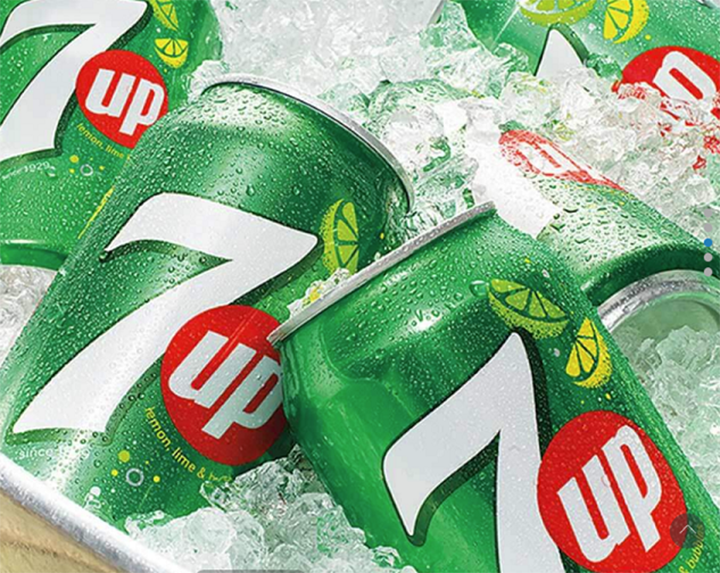 1986
7-Up International Acquired
Acquisition of 7-Up business allows PepsiCo to expand its international volume, while also providing a lemon-lime complement to its flagship cola products overseas.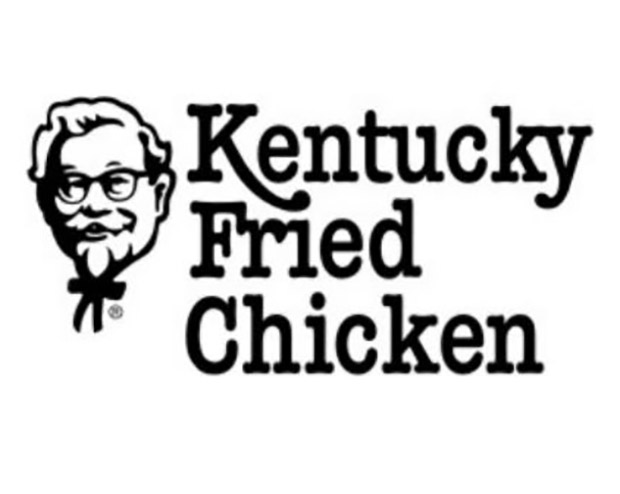 1986
KFC Acquired
PepsiCo purchases Kentucky Fried Chicken (KFC).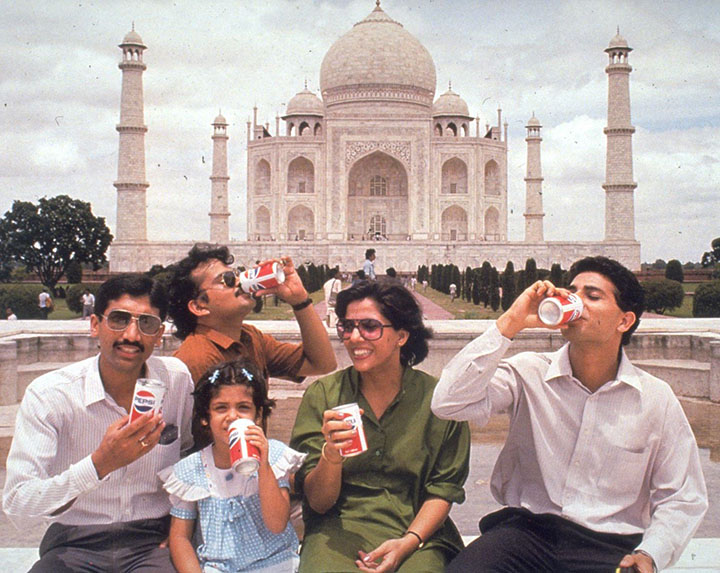 1989
PepsiCo Enters India
PepsiCo wins right to enter India. The company agrees to work with tomato farmers in Punjab, a pioneering model of public-private partnership that PepsiCo continues to embrace today.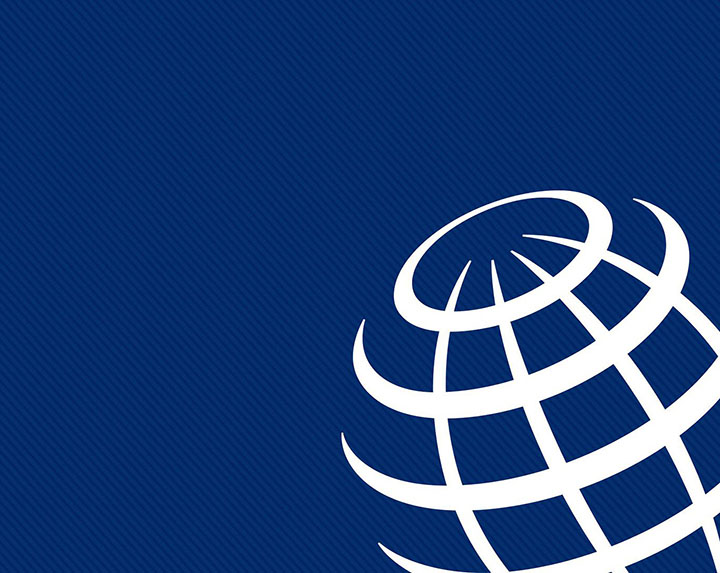 1989
PepsiCo Listed in the Top 25 of Fortune 500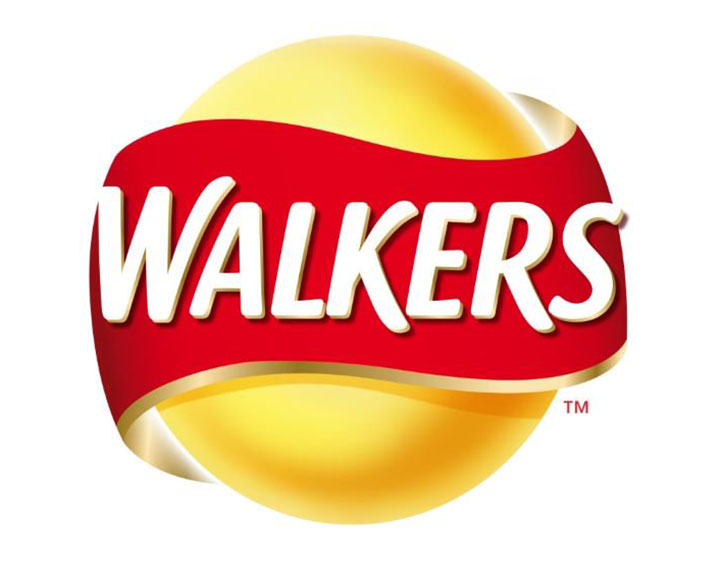 1989
Walkers Crisps and Smiths Crisps Acquired
PepsiCo acquires Walker Crisps and Smiths Crisps, two of the U.K.'s leading snack foods.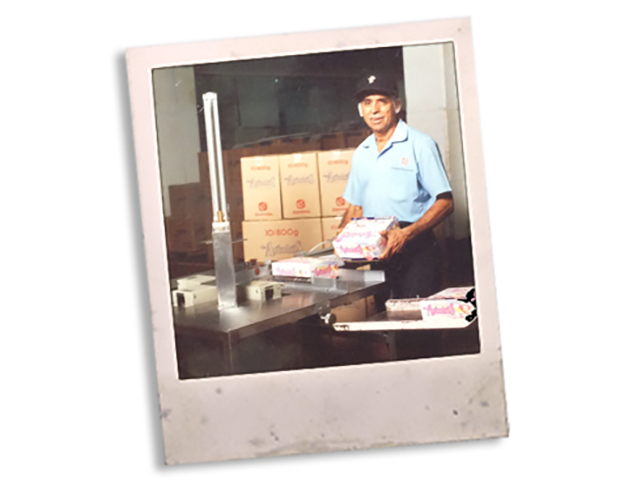 1990
Gamesa Acquired
PepsiCo acquires a controlling interest in Gamesa, Mexico's largest cookie company.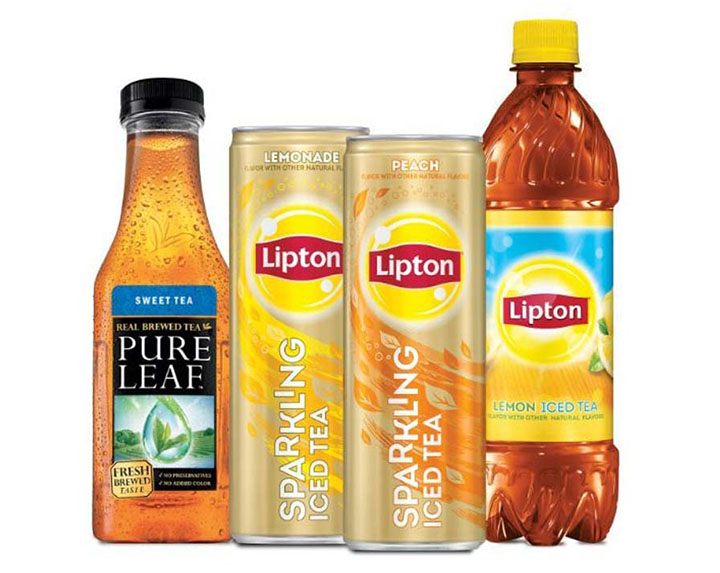 1991
Lipton Tea Partnership
Pepsi-Cola forms a joint venture with Unilever's Lipton Tea to develop and market tea-based drinks.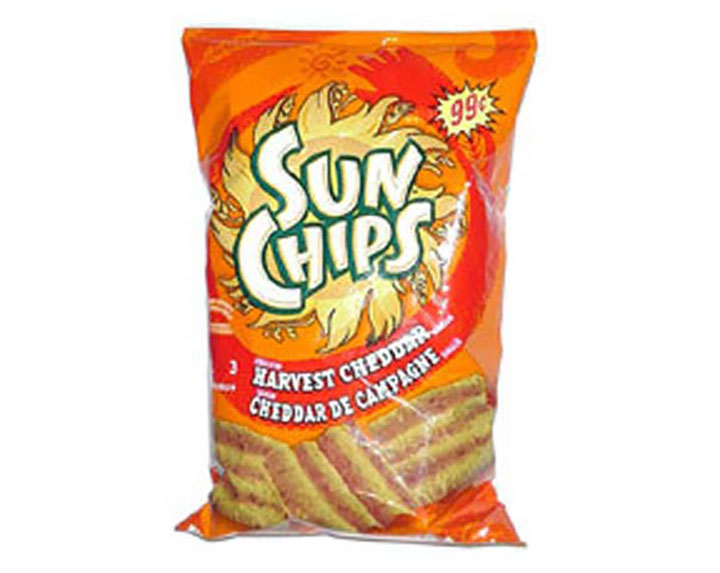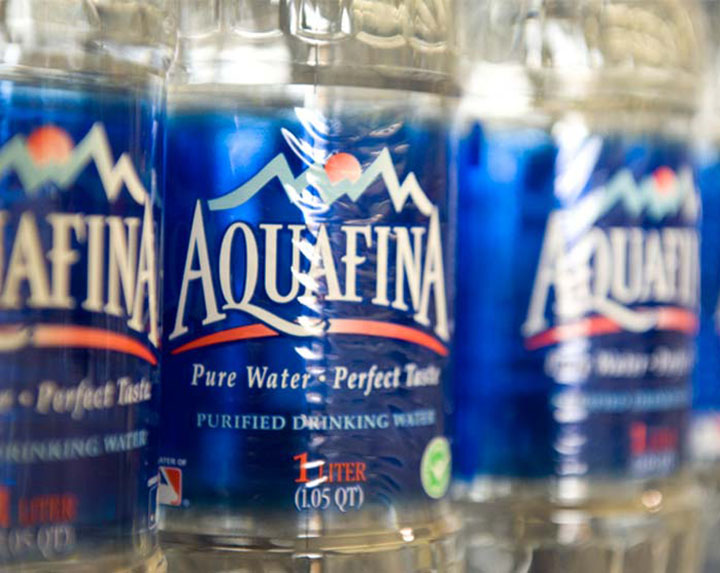 1992
Aquafina Acquired
Pepsi-Cola introduces Aquafina bottled water.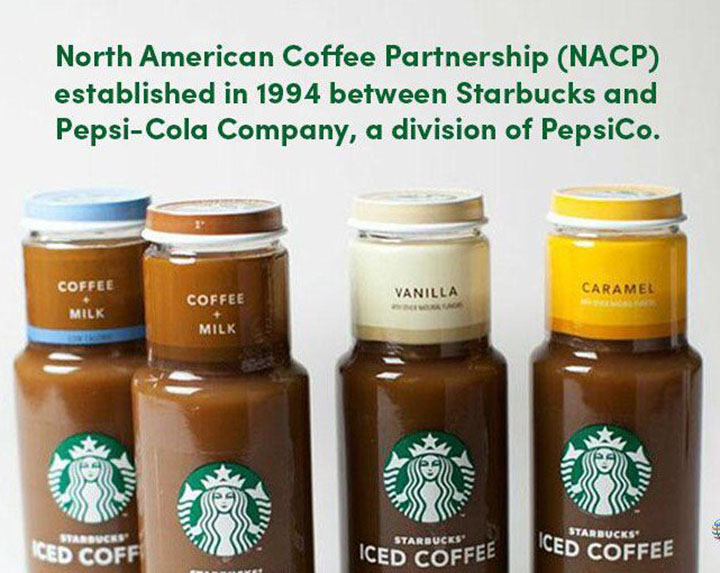 1994
Starbucks Partnership
PepsiCo and Starbucks form the North American Coffee Partnership to jointly develop ready-to-drink coffee beverages.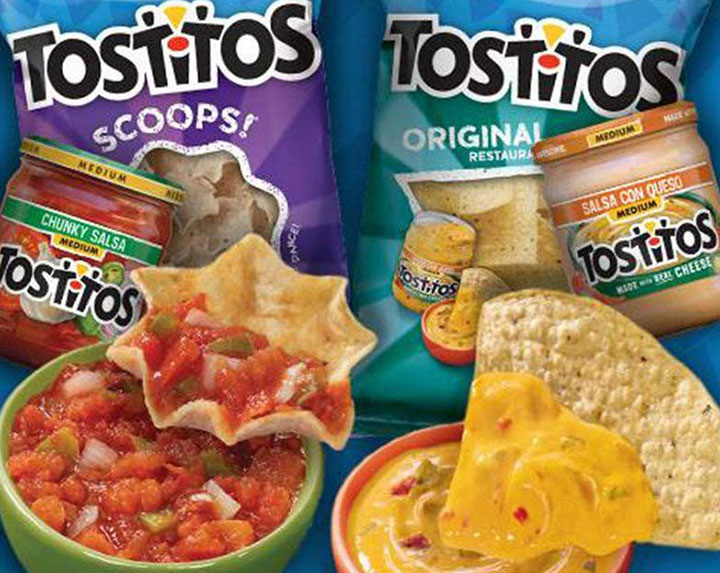 1995
Tostitos Launches Salsa & Dips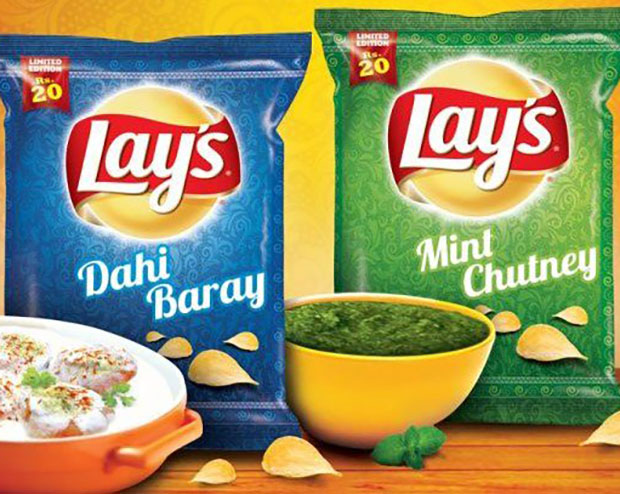 1995
Lay's International Rollout
PepsiCo introduces Lay's brand potato chips in 20 markets throughout the world.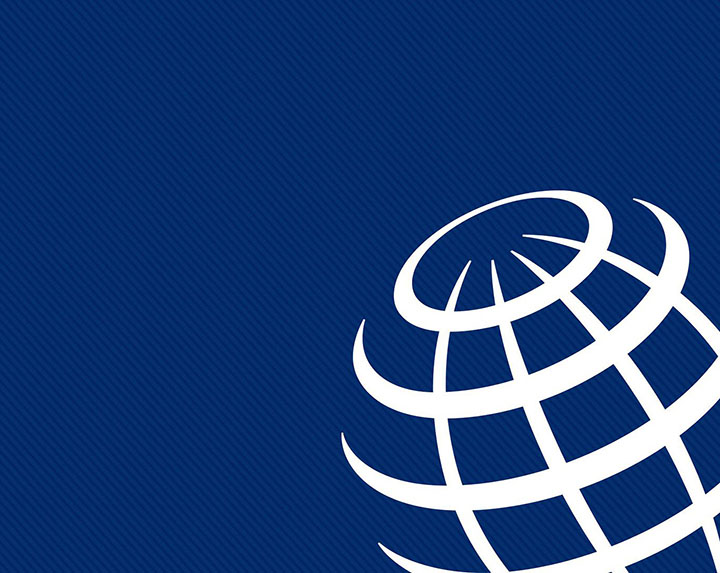 1995
PepsiCo Reports $30.4 Billion in Revenue
PepsiCo listed on NYSE for $27.94.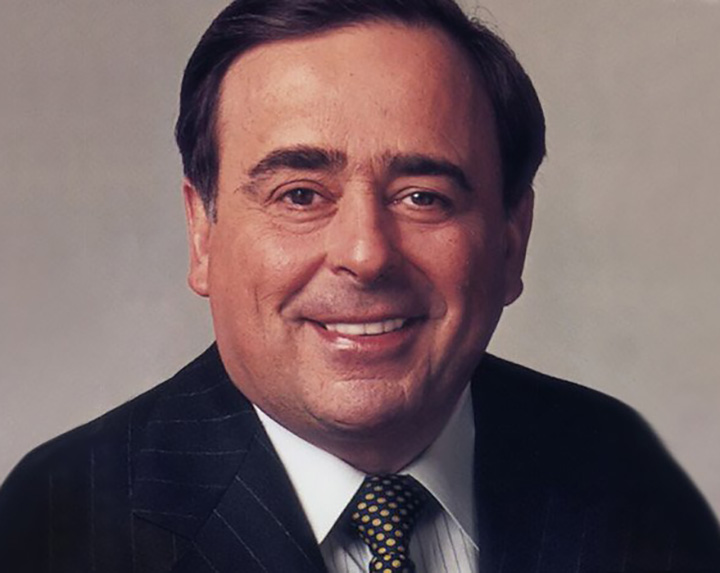 1996
Roger Enrico Becomes Chairman and CEO
Roger Enrico succeeds D. Wayne Calloway as CEO and chairman of the board of directors.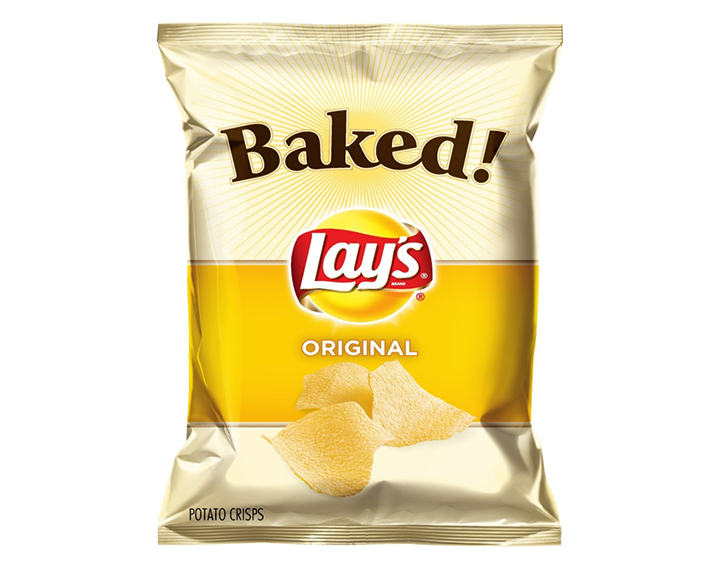 1996
Baked!
Baked! Lay's launches in United States.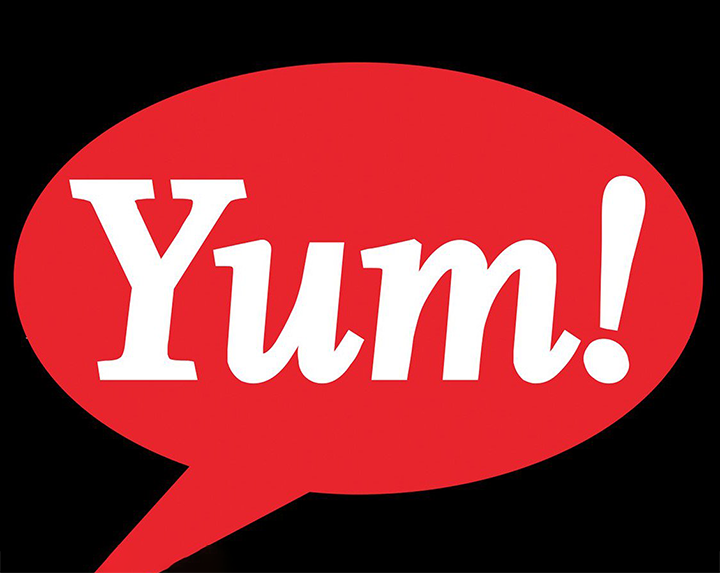 1997
Sale of Yum! Brands
PepsiCo spins off Kentucky Fried Chicken, Taco Bell and Pizza Hut as Tricon Restaurants, Inc. (now Yum! Brands).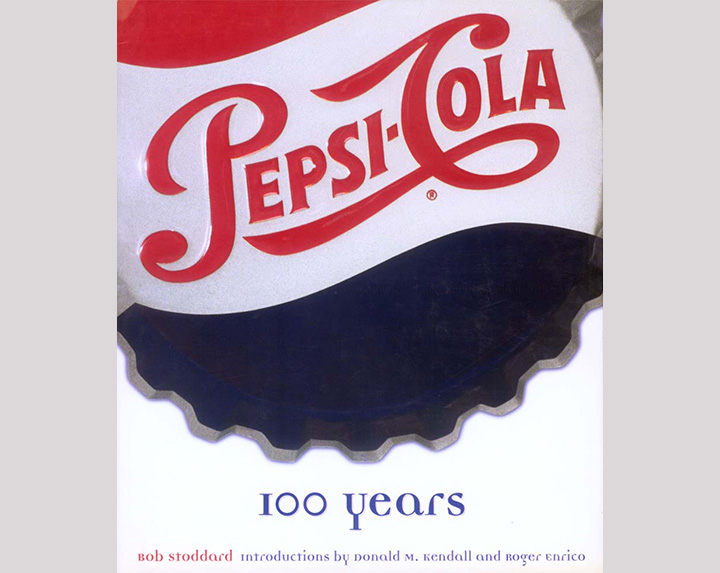 1998
Pepsi-Cola Turns 100
The Pepsi-Cola Company celebrates its 100th anniversary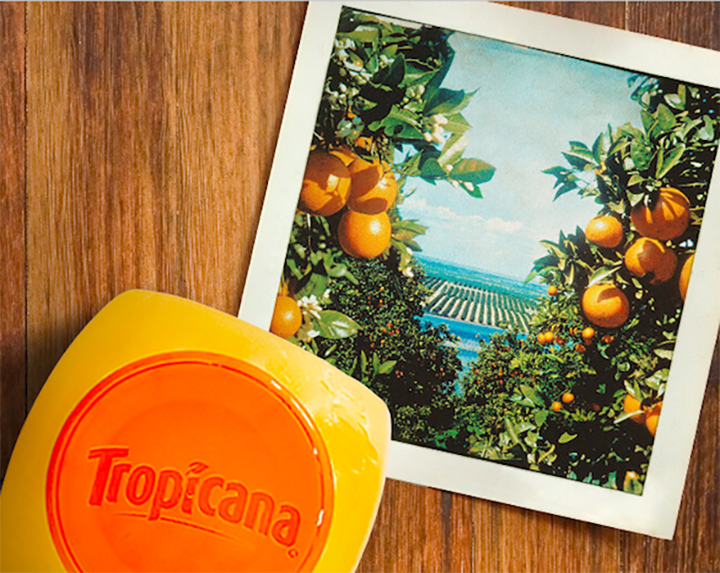 1998
Tropicana Acquired
PepsiCo acquires Tropicana Products from Seagram Company LTD., the biggest acquisition ever undertaken by PepsiCo.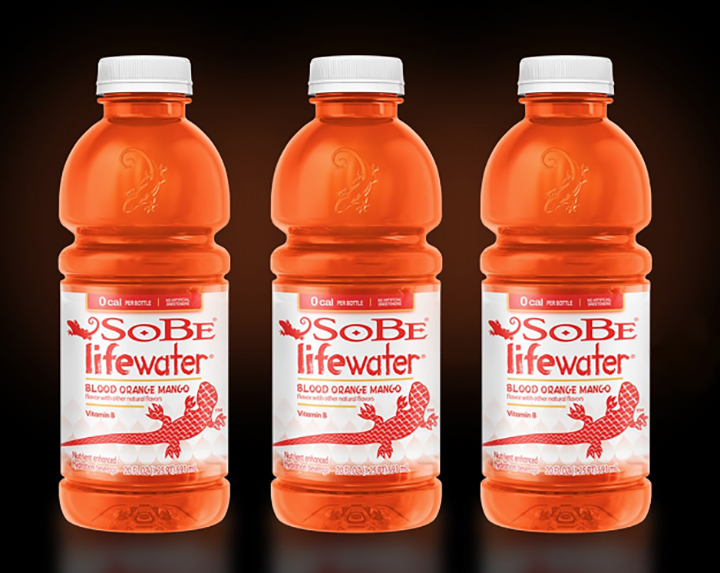 2000
PepsiCo Acquires SoBe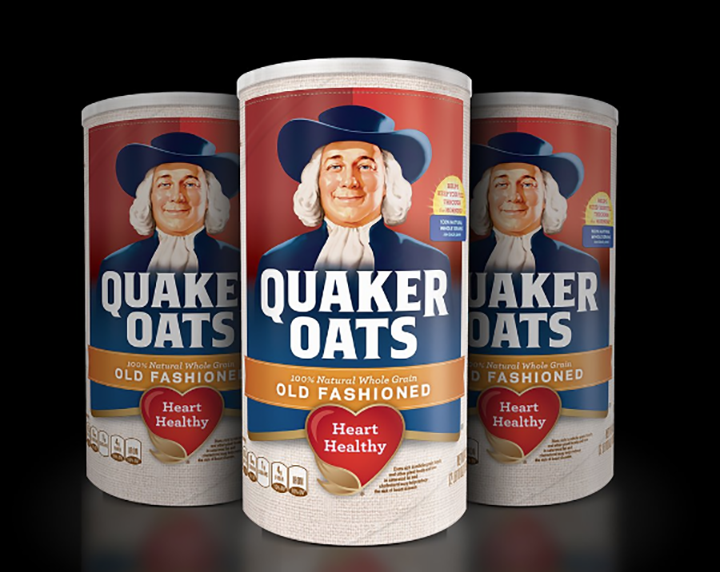 2002
Quaker Oats Celebrates 125th Anniversary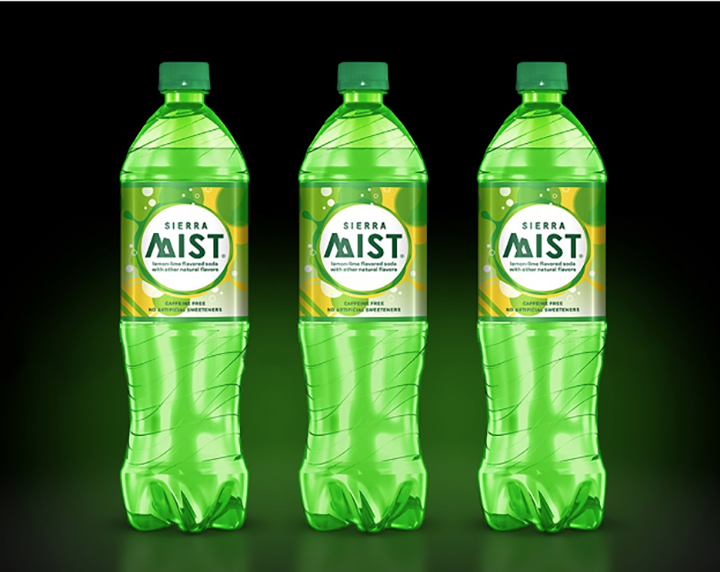 2003
Sierra Mist Launches
Sierra Mist lemon-lime soda launches in U.S.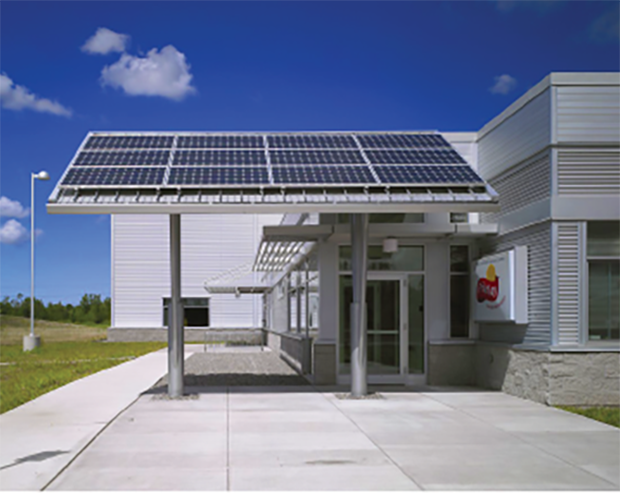 2005
Frito-Lay Opens First "Green" Distribution Center
Frito-Lay opens first environmentally responsible, certified "green" distribution center in Rochester, N.Y.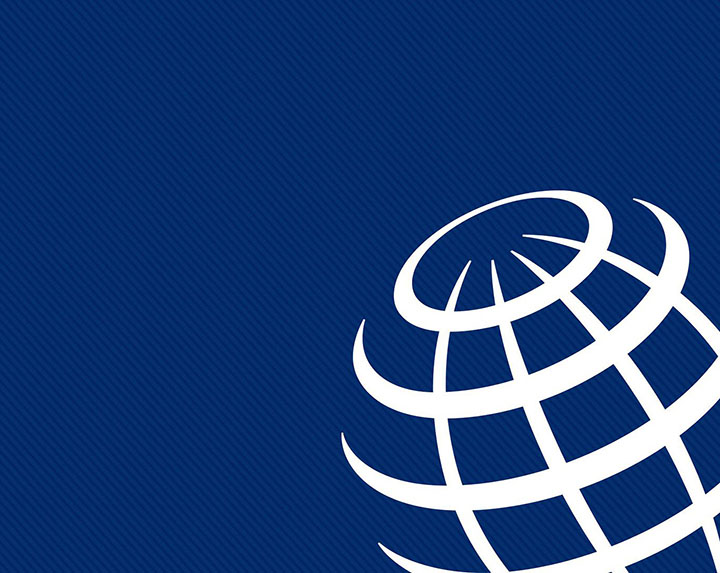 2005
PepsiCo Reports $32.6 Billion in Revenue
PepsiCo listed on NYSE for $59.08.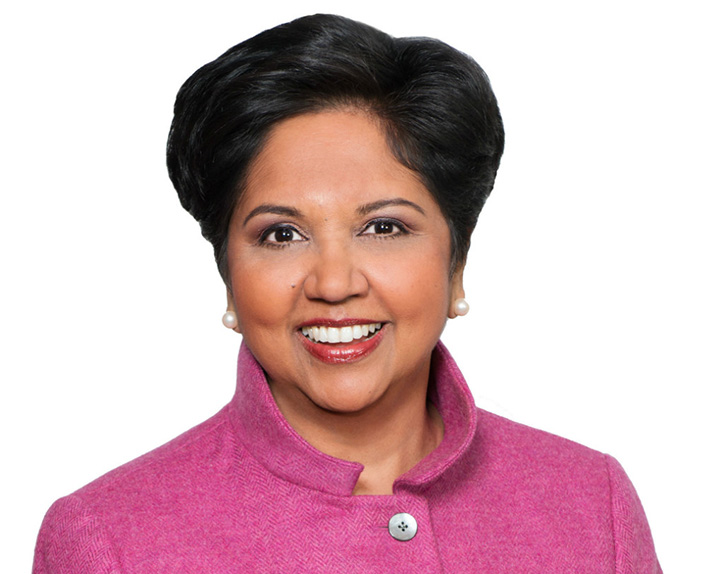 2006
Indra Nooyi Becomes Chairman and CEO
Indra Nooyi named chairman and chief executive officer of PepsiCo, succeeding Steve S. Reinemund.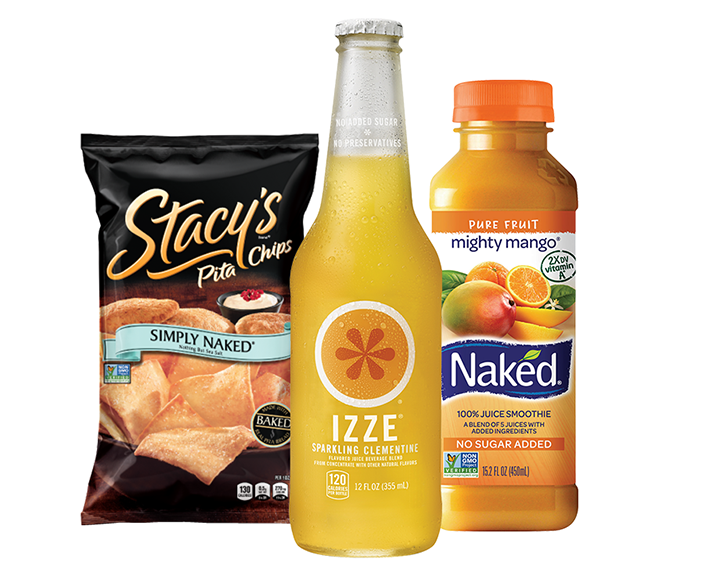 2006
Naked Juice, IZZE, and Stacy's Pita Chips Acquired
PepsiCo acquires Naked Juice, IZZE, and Stacy's Pita Chip Co., expanding PepsiCo's portfolio to offer more options for every taste, lifestyle and occasion.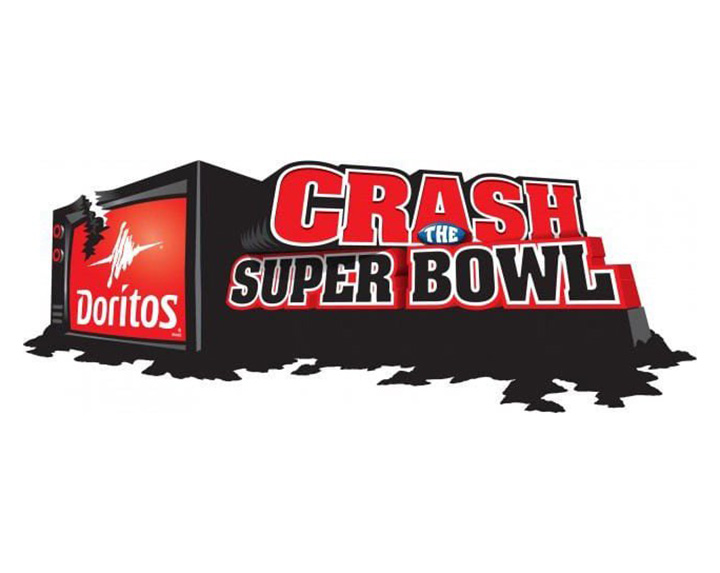 2006
Doritos Brand Launches First "Crash the Super Bowl" Contest
Entrants develop ads for a chance to see their video aired during the most-watched TV broadcast of the year. Doritos fans choose the winner.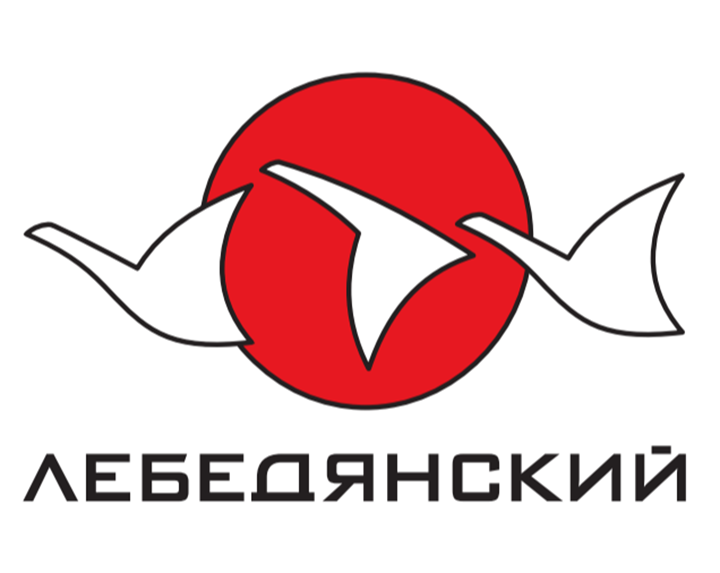 2007
Lebedyansky Acquired
PepsiCo becomes a leading juice company in Russia with the acquisition of Lebedyansky.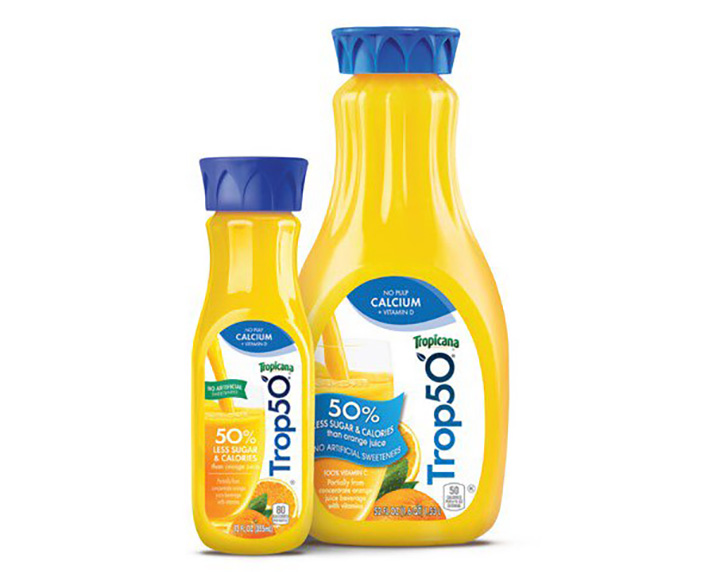 2009
Trop50 Launches
Tropicana introduces Trop50, featuring 50% less sugar and calories, with no artificial sweeteners.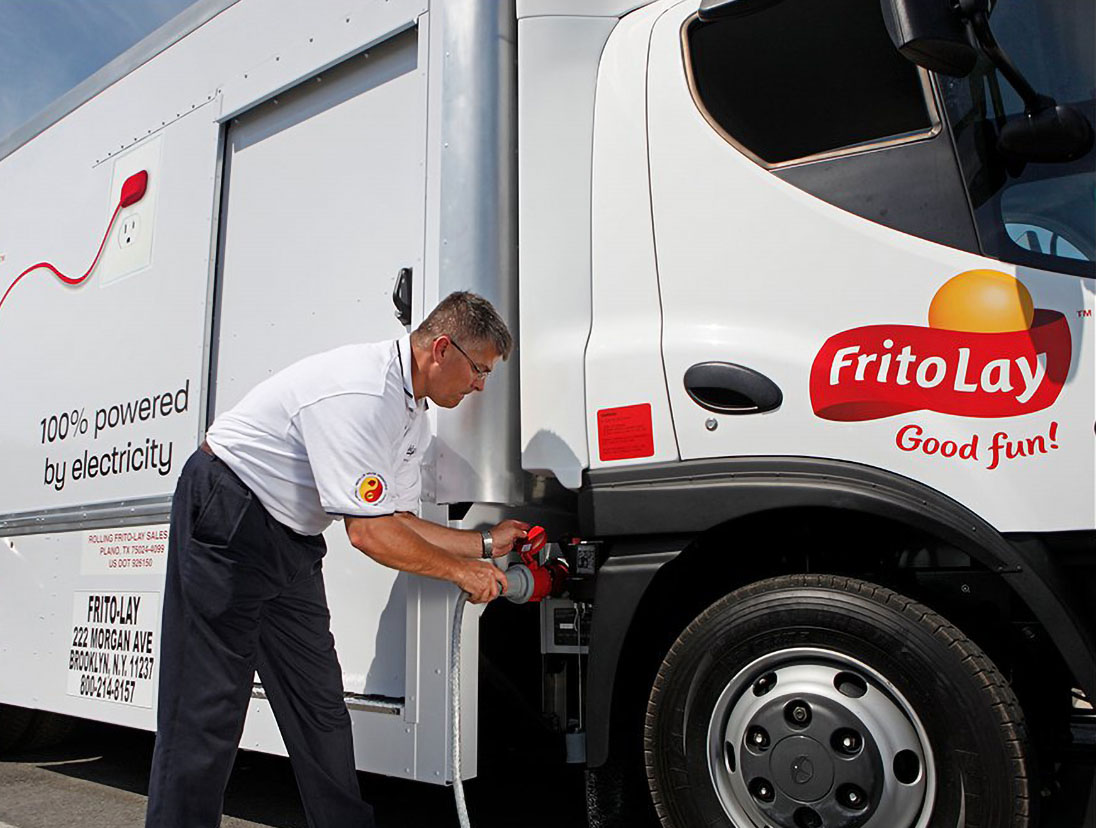 2010
All-Electric Delivery Trucks
PepsiCo's first all-electric delivery trucks hit the road.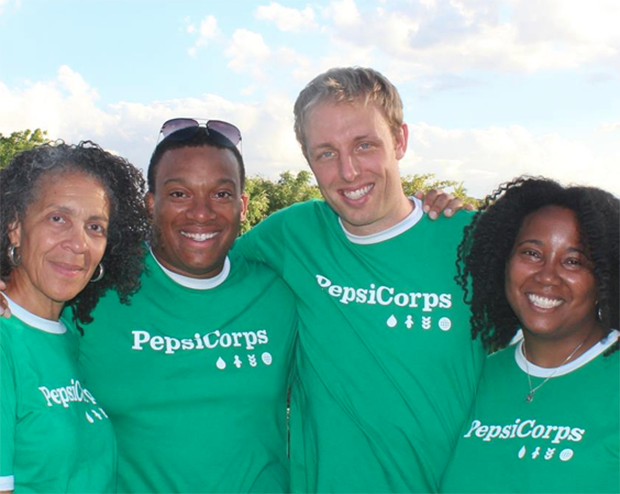 2011
PepsiCorps Launches
PepsiCorps enables PepsiCo employees to address societal challenges by volunteering in communities around the world.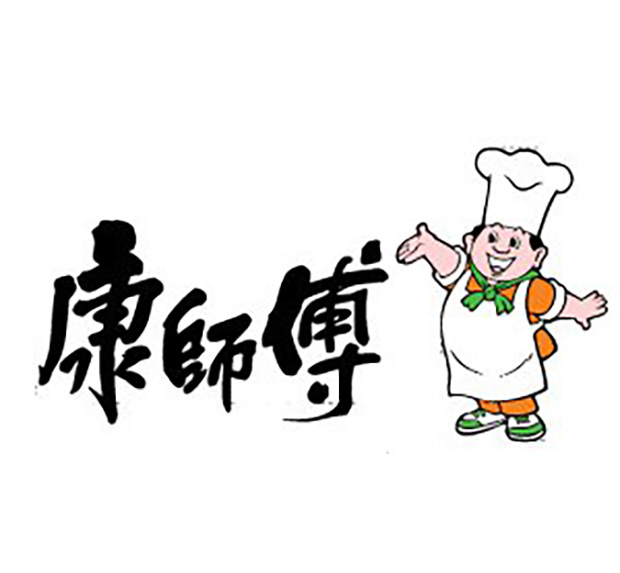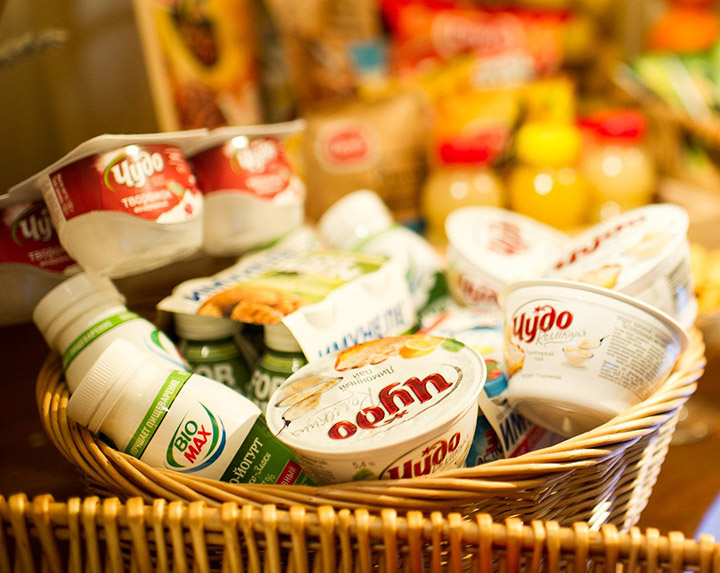 2011
Wimm-Bill-Dann Acquired
PepsiCo increases its strong presence in Russia with the acquisition of Wimm-Bill-Dann.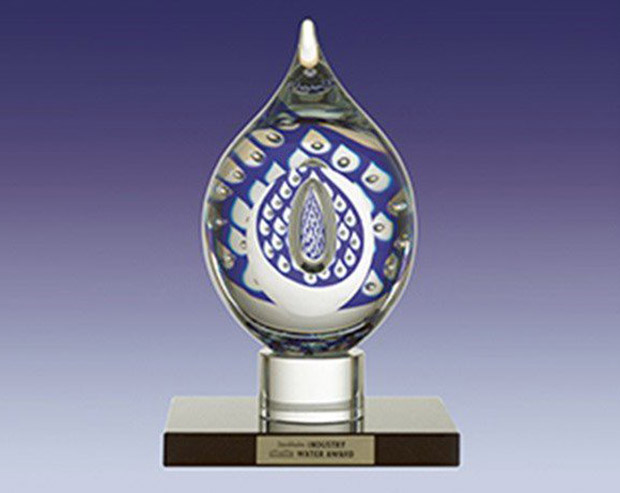 2012
PepsiCo Receives Stockholm Industry Water Award
PepsiCo receives Stockholm Industry Water Award in recognition of the company's innovative and outstanding water stewardship initiatives.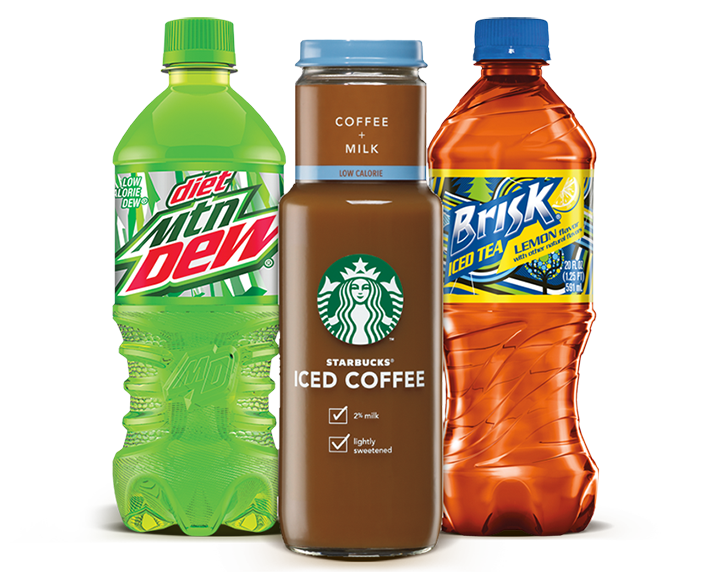 2012
Three New Billion-Dollar Brands
Diet Mountain Dew, Brisk and Starbucks ready-to-drink beverages join PepsiCo's portfolio of billion-dollar brands, bringing the total to 22.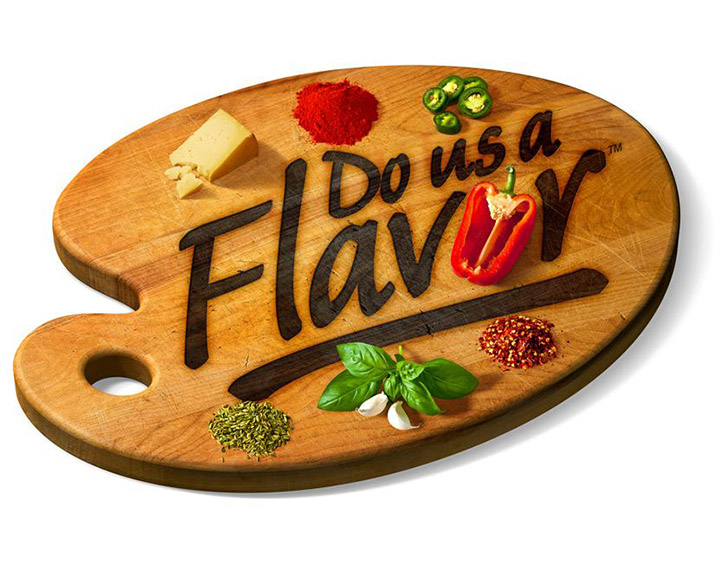 2012
Lay's Launches "Do Us a Flavor"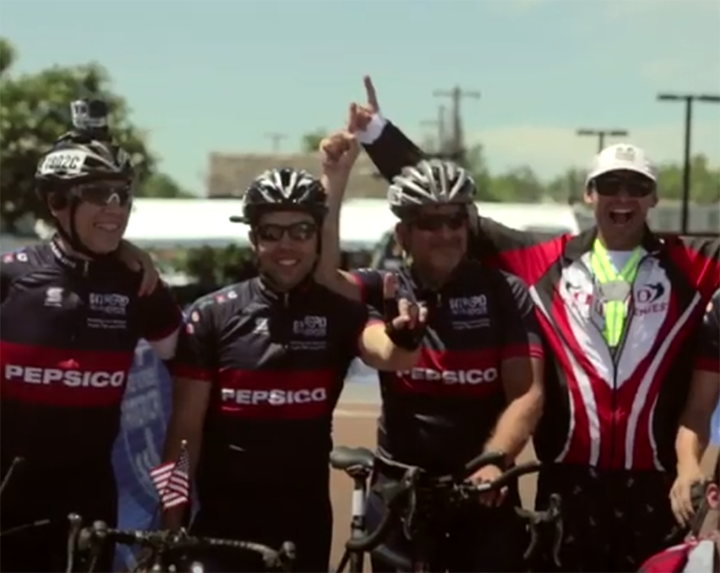 2014
Support for Veterans
PepsiCo continues long tradition of support for veterans by sponsoring a team of bicyclists racing across America to raise money for wounded veterans.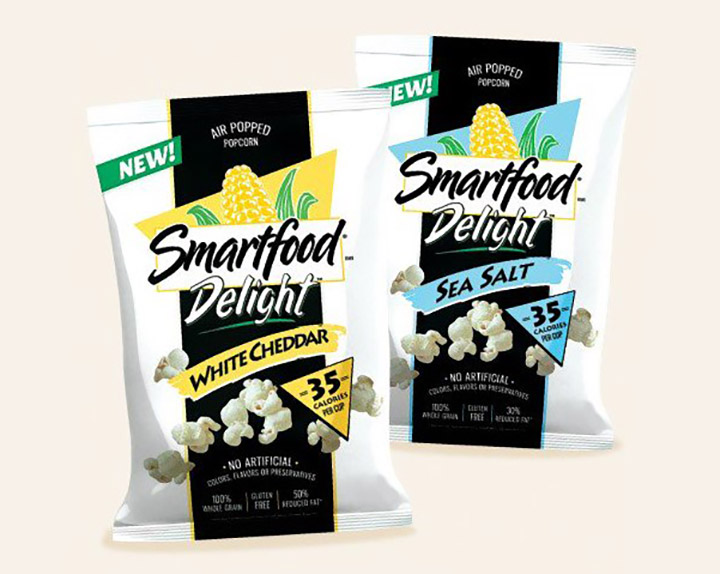 2014
SmartFood Delight Launches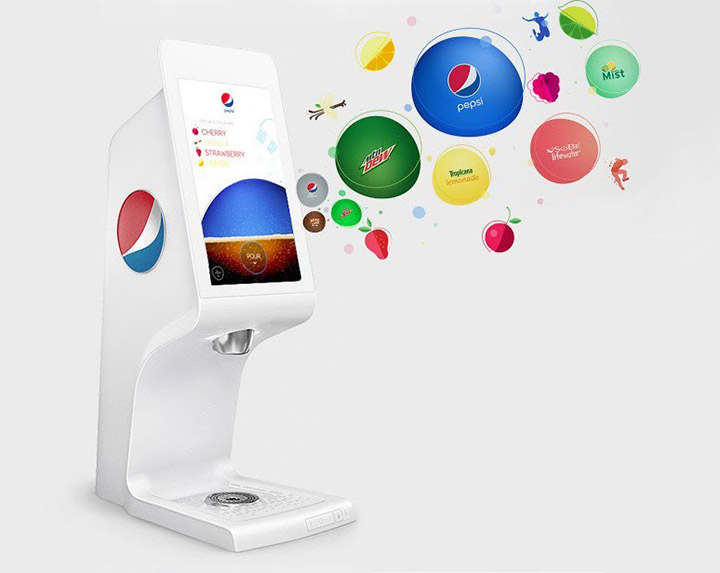 2014
Pepsi Spire Launches
With the introduction of Pepsi Spire, a portfolio of innovative fountain beverage dispensers, consumers can create more than 1,000 customized beverages with the touch of a button.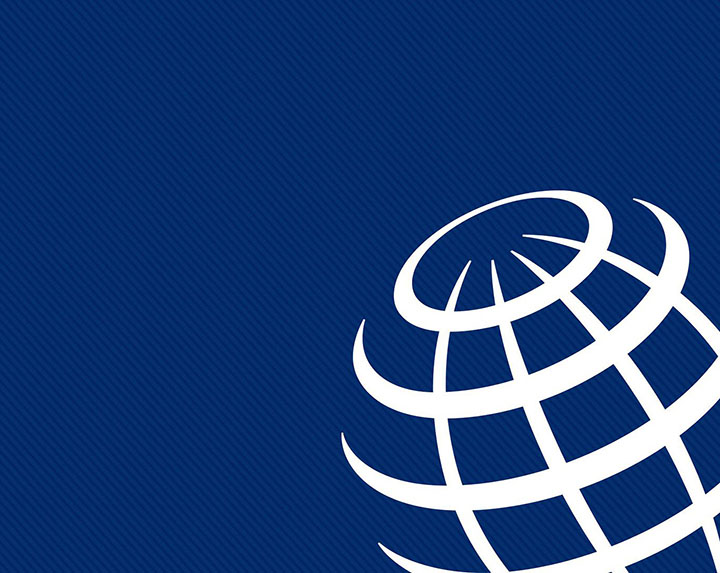 2014
PepsiCo Listed on NYSE for $94.56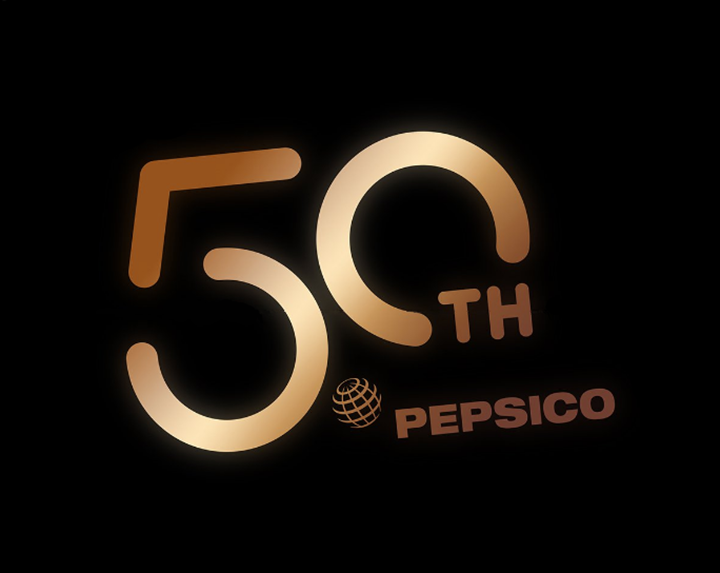 2015
PepsiCo's 50th Anniversary
PepsiCo celebrates its 50th anniversary as a combined food and beverage company.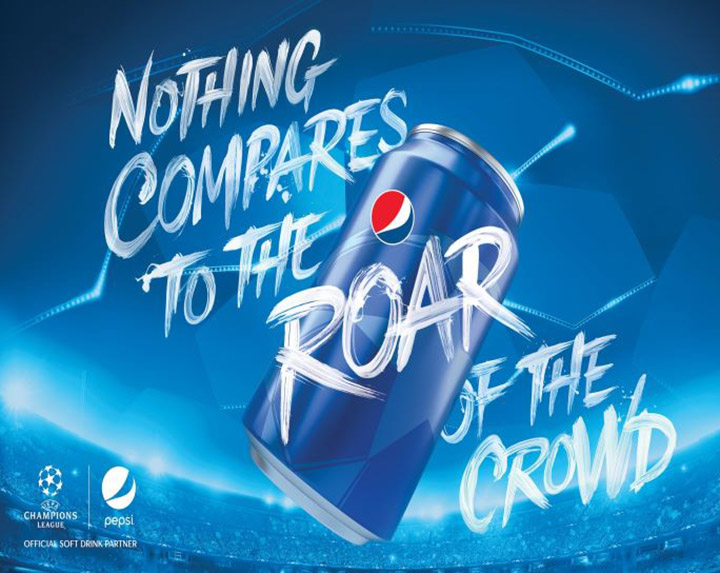 2015
PepsiCo Announces UEFA Champions League Partnership
Since becoming a key sponsor in 2015, PepsiCo has partnered with UEFA to excite and bring fans closer to the athletes and game they love.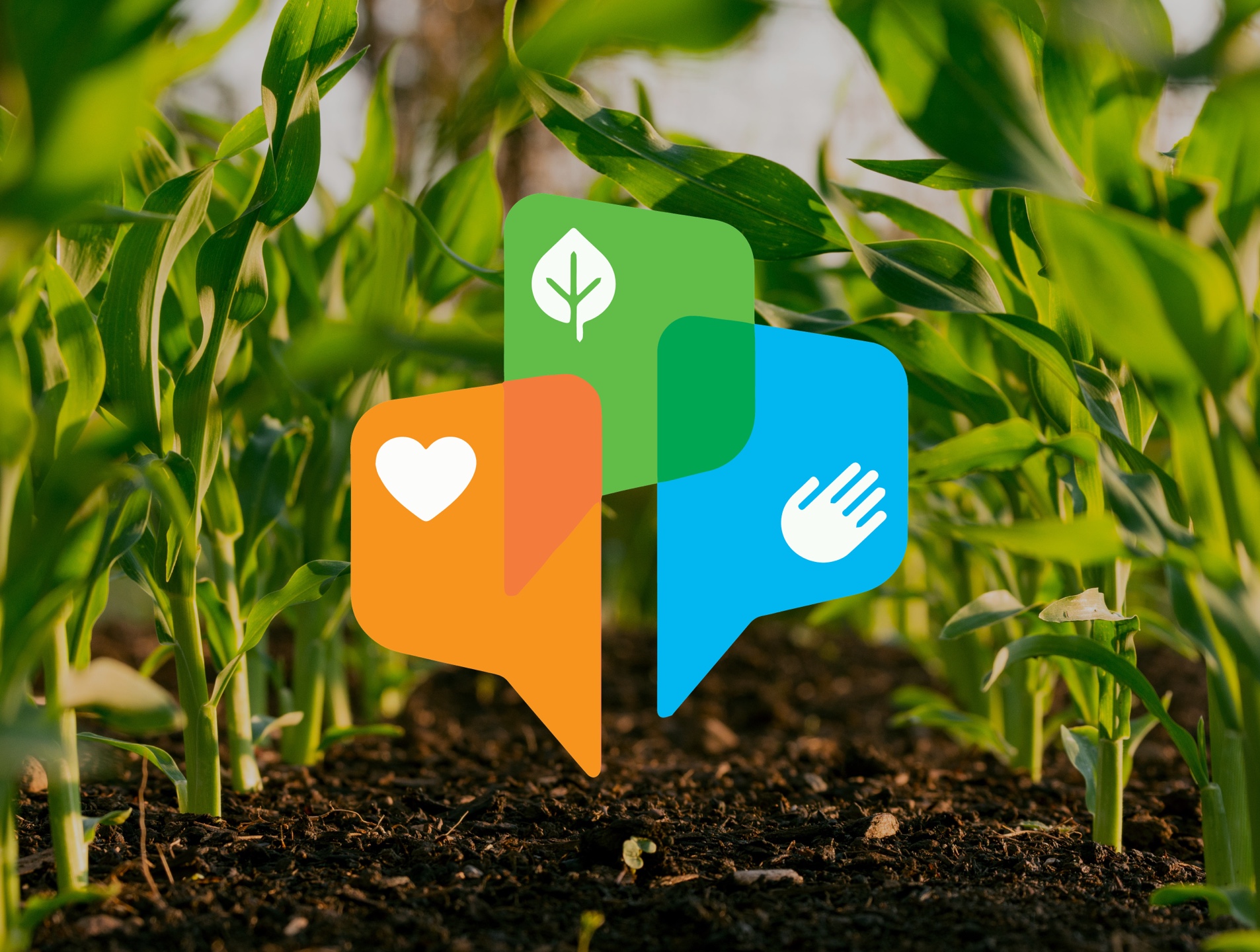 2016
PepsiCo Launches 2025 Sustainability
Our 2025 sustainability goals are designed to help build a more sustainable food system.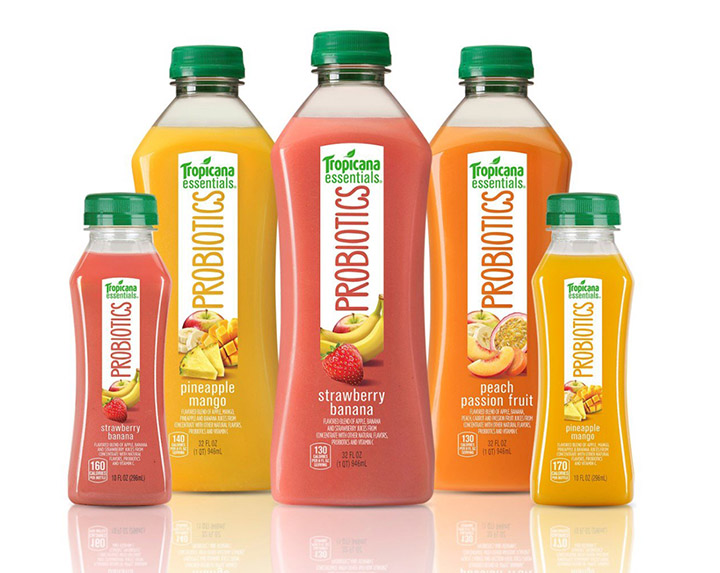 2016
Tropicana Probiotics Launches
Tropicana launches Tropicana Essentials Probiotics in the U.S., a new 100-percent juice with probiotics. This is the first product to bring probiotics to the mainstream juice aisle.
2016
KeVita Acquired
With the acquisition of KeVita, a leading creator of fermented probiotic and kombucha beverages, PepsiCo expands its health and wellness offerings in the premium chilled beverage space.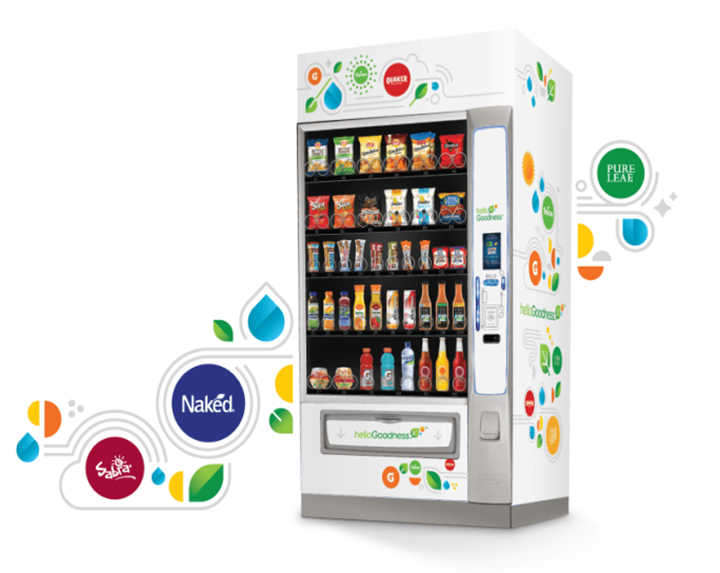 2016
Breakthrough Innovation in Vending
PepsiCo launches Hello Goodness, innovative snack and beverage vending for one-stop, better-for-you choices.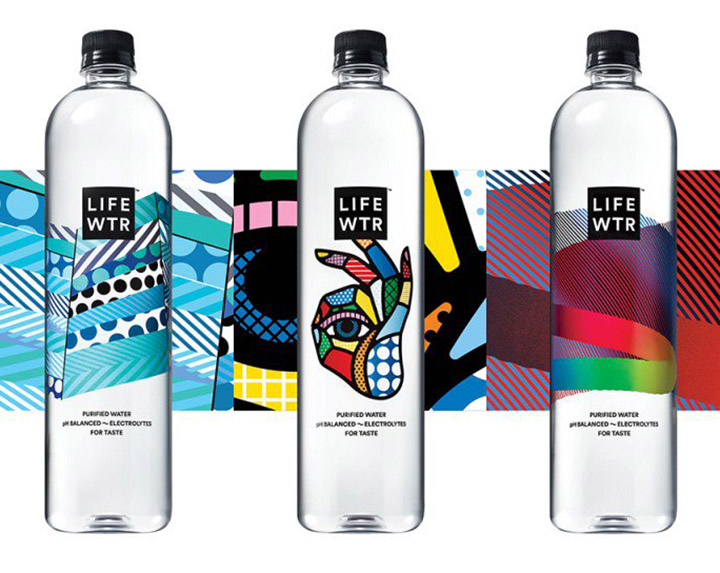 2017
LIFEWATR Launches
PepsiCo Launches LIFEWTR, a premium bottled water brand committed to advancing and showcasing sources of creativity.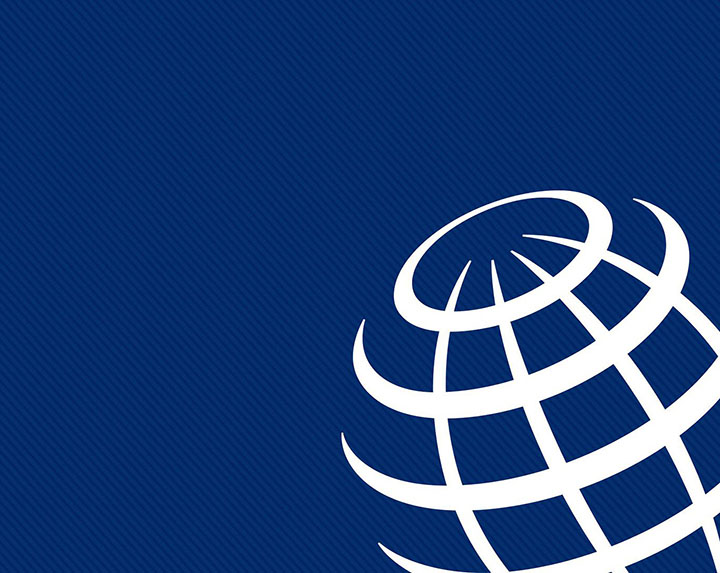 2017
PepsiCo Listed on NASDAQ for $118.66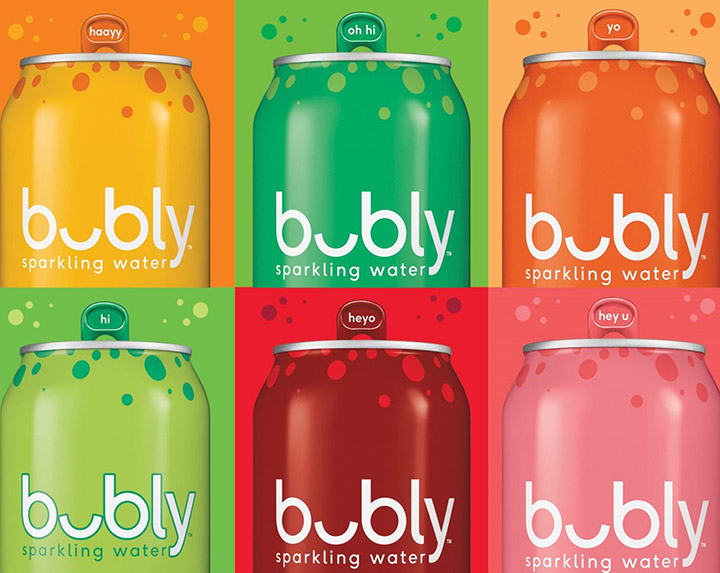 2018
bubly Launches
oh hi! bubly, a sparkling water that comes in 12 different flavors, launches in the U.S.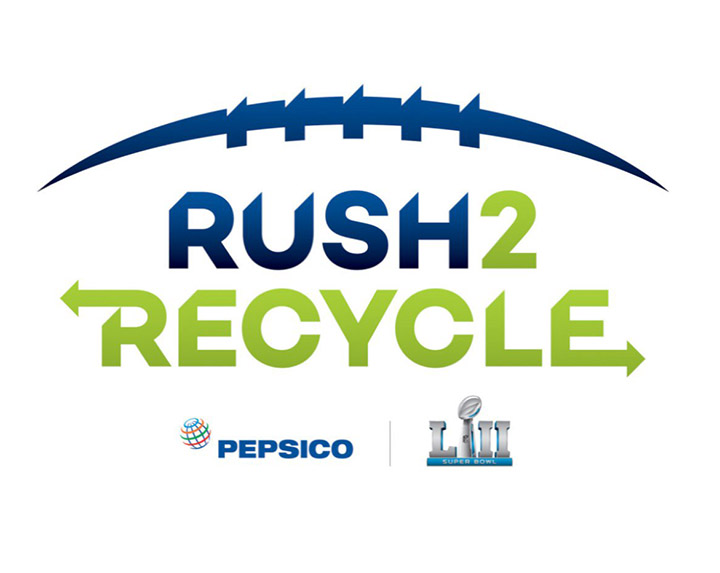 2018
Rush2Recycle Event at Super Bowl LII
PepsiCo, the National Football League and other partners team up at Super Bowl LII in Minneapolis, Minnesota to reduce waste and increase recycling. 90 percent of all Super Bowl stadium waste is recovered.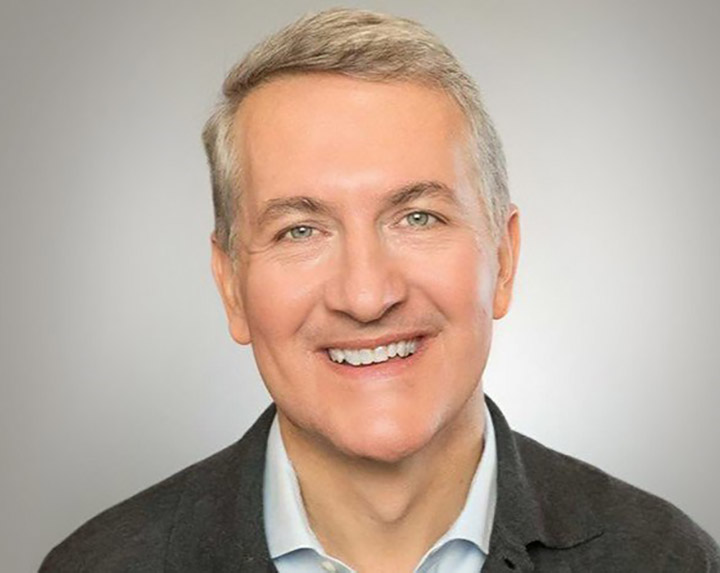 2018
Ramon Laguarta Becomes Chairman and CEO
Ramon Laguarta named chief executive officer of PepsiCo, succeeding Indra Nooyi.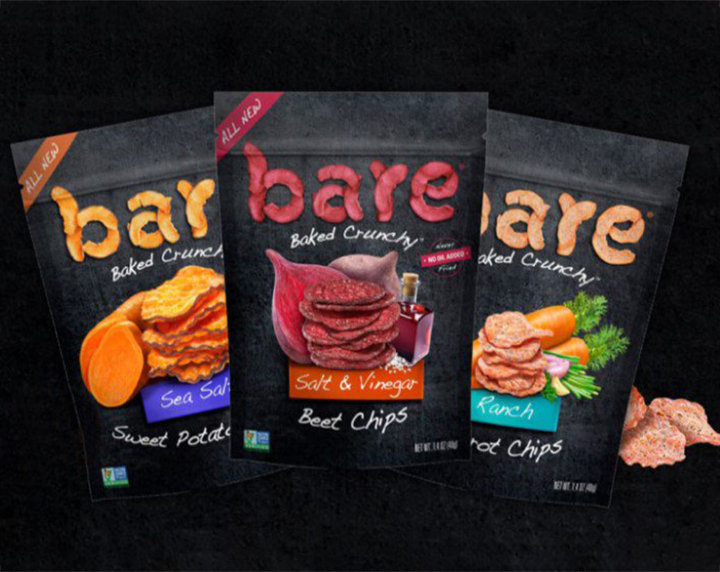 2018
Bare Snacks Acquired
The acquisition of Bare Snacks, a U.S.-based maker of baked fruit and vegetable snacks, supports our efforts to offer consumers more choices to meet their dietary needs.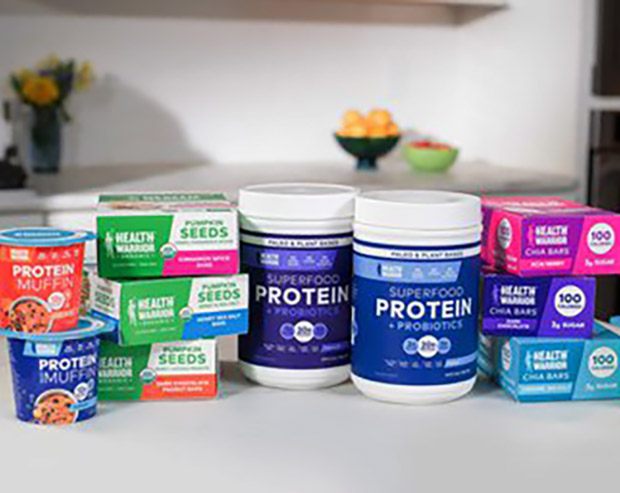 2018
Health Warrior Acquired
Health Warrior products include nutrition bars made with chia and pumpkin seeds, and other plant-based protein offerings like mug muffins and protein powder.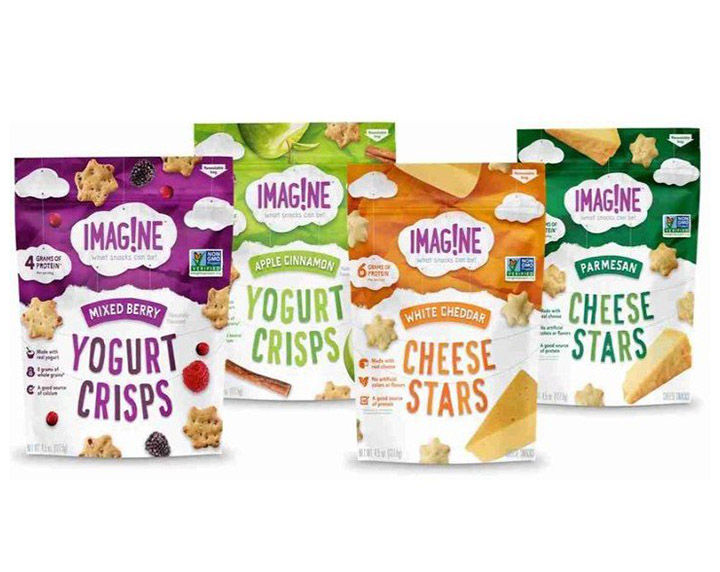 2018
IMAG!NE Launches
IMAG!NE snacks, which are made with real ingredients like cheese, apples and cranberries, help to reimagine snack time.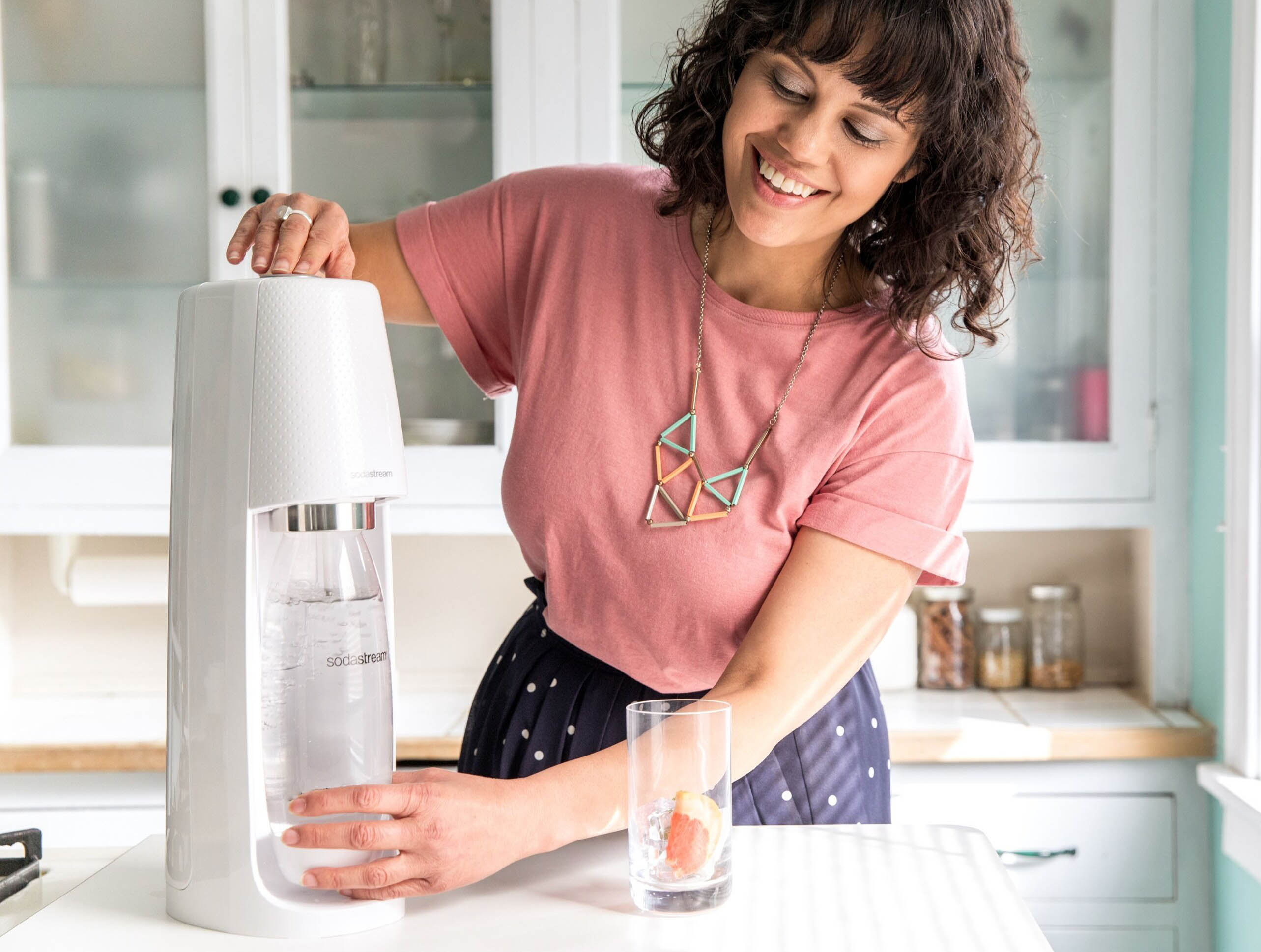 2018
SodaStream Acquired
The acquisition of SodaStream provides PepsiCo with a significant presence in the at-home marketplace and is in line with the company's commitments to curb plastic waste.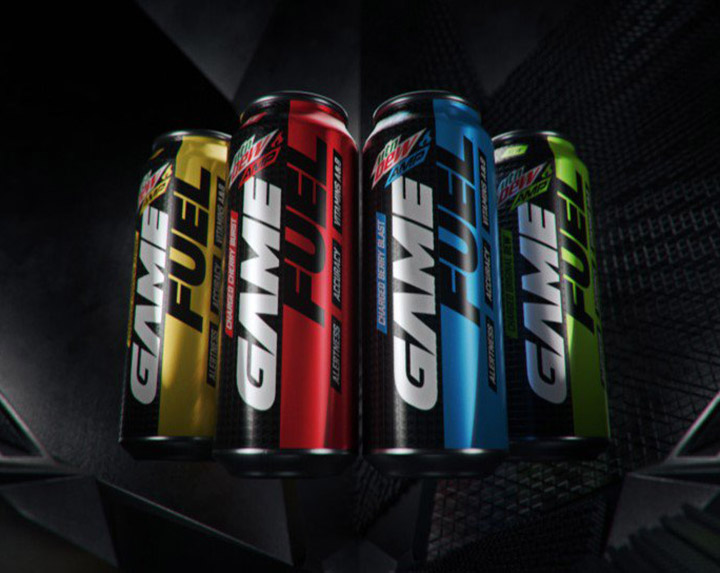 2018
MTN DEW GAME FUEL Launches
MTN DEW brings its bold, boundary-pushing style to the world of gameplay with the launch of GAME FUEL.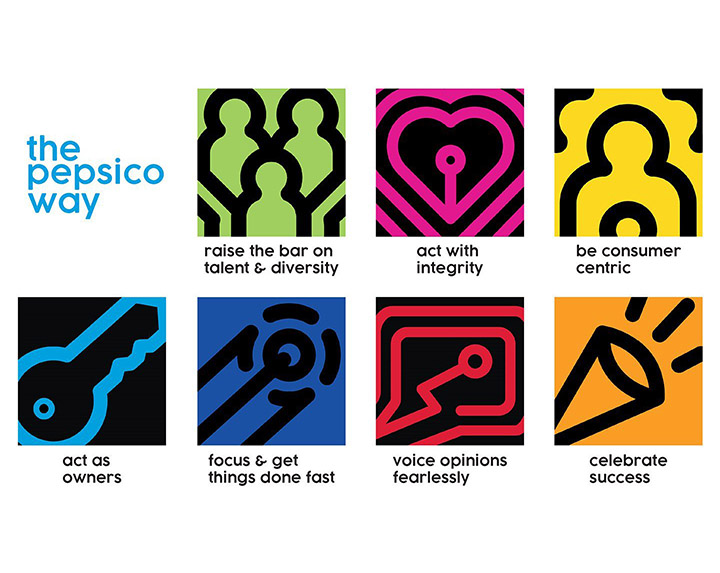 2019
PepsiCo Launches Winning with Purpose
This framework brings together our new mission: Create Smiles with Every Sip and Every Bite; our new vision: Be the Global Leader in Convenient Foods and Beverages by Winning with Purpose; and The PepsiCo Way, a set of behaviors that will help us achieve our mission and vision.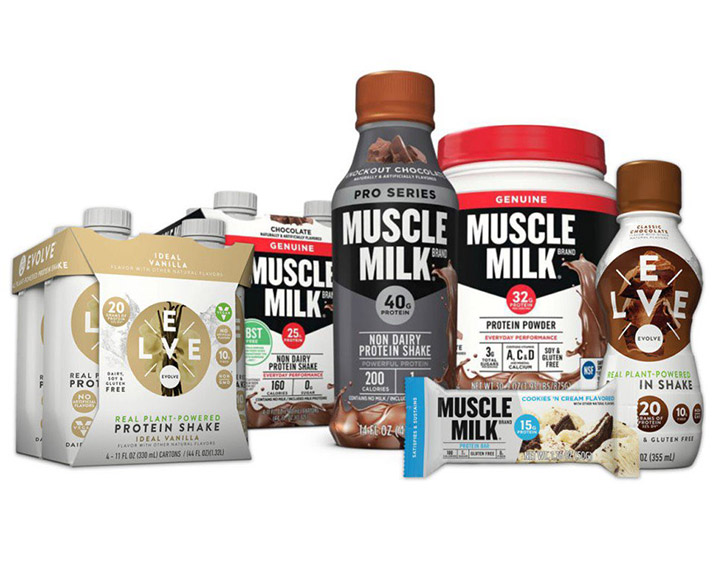 2019
Muscle Milk Acquired
The acquisition of CytoSport, a leading provider of protein products including Muscle Milk, EVOLVE and CytoMilk, further differentiates PepsiCo's portfolio of options.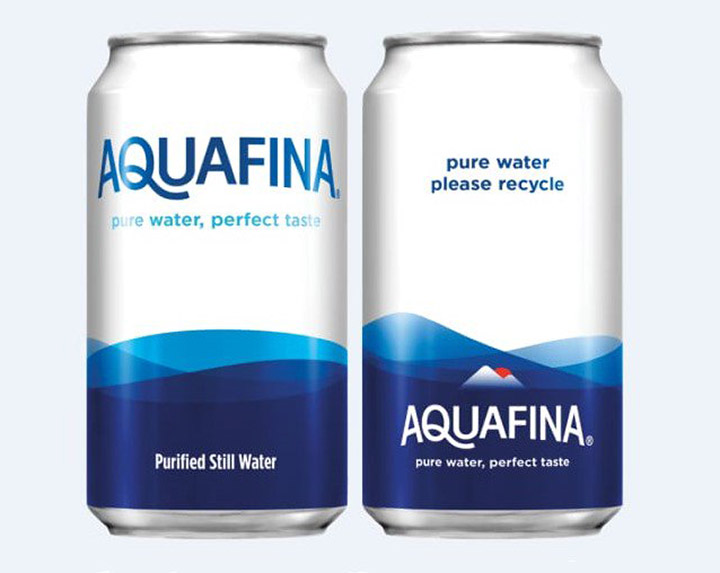 2019
PepsiCo Advances Circular Economy for Plastics
PepsiCo announces LIFEWTR will be packaged in 100% rPET, bubly will no longer be packaged in plastic, and AQUAFINA® will be offered in aluminum can packaging in U.S. food service.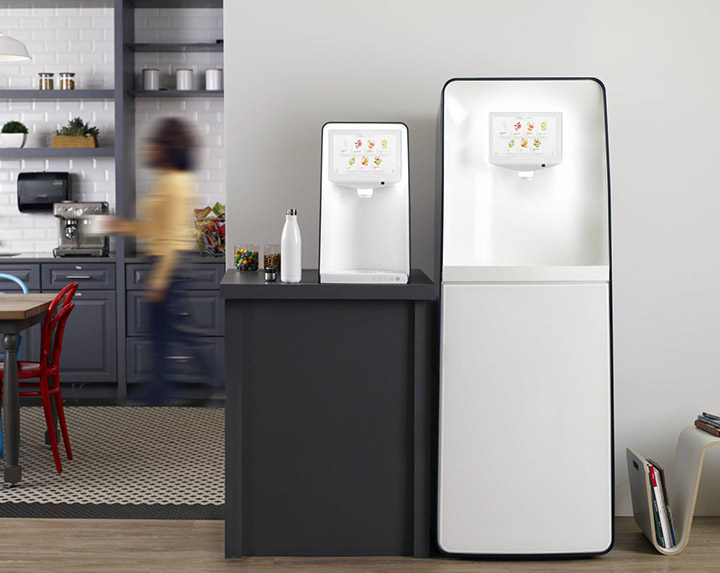 2019
Beyond the Bottle Hydration Platform Launches
This system makes it easier for people to stay hydrated with great-tasting beverages, digitally tracks hydration, and helps meet the growing consumer demand for more sustainable packaging.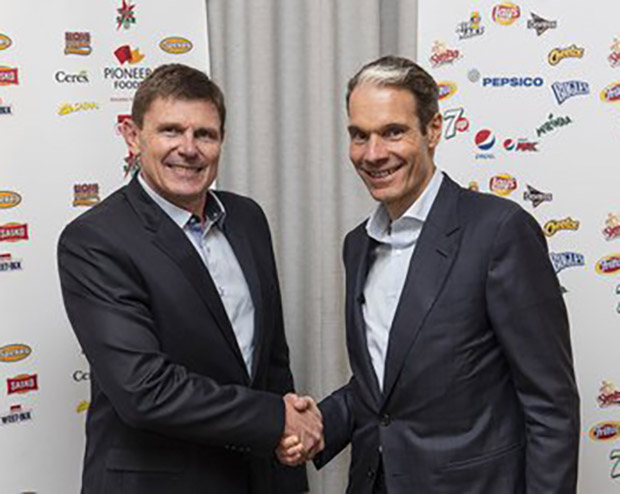 2019
Agreement to Buy Pioneer Foods
PepsiCo targets African growth with offer to acquire Pioneer Foods, a leading food and beverage company in South Africa, whose brands include Weet-Bix, Liqui-Fruit, Ceres, Sasko, Safari, Spekko, and White Star.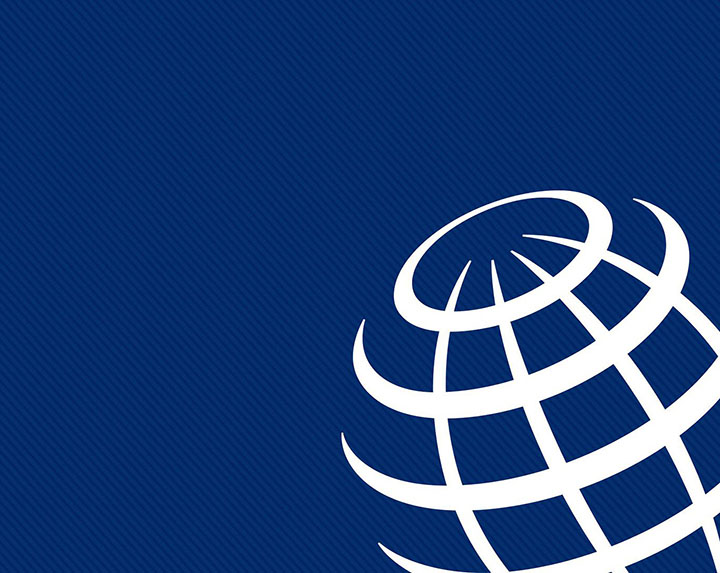 2019
$1B Green Bond issued
PepsiCo prices the company's first-ever Green Bond to fund key sustainability initiatives.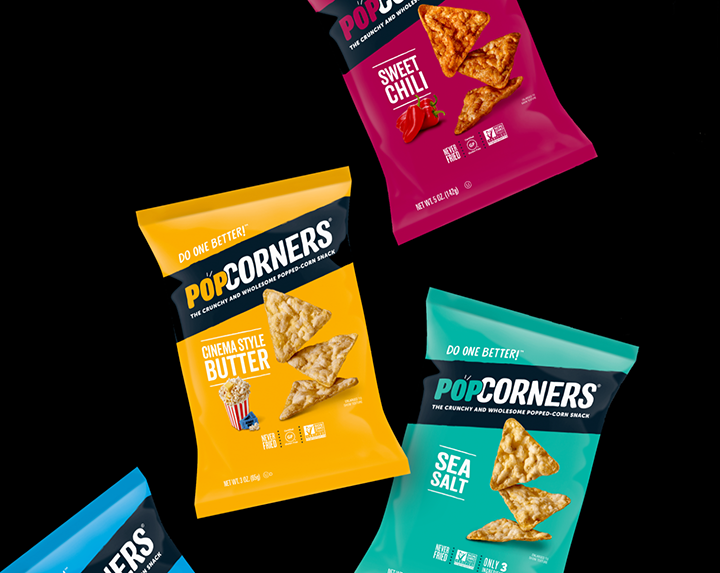 2020
Agreement to Buy BFY Brands
PepsiCo enters into a definitive agreement to acquire BFY Brands, the maker of PopCorners snacks.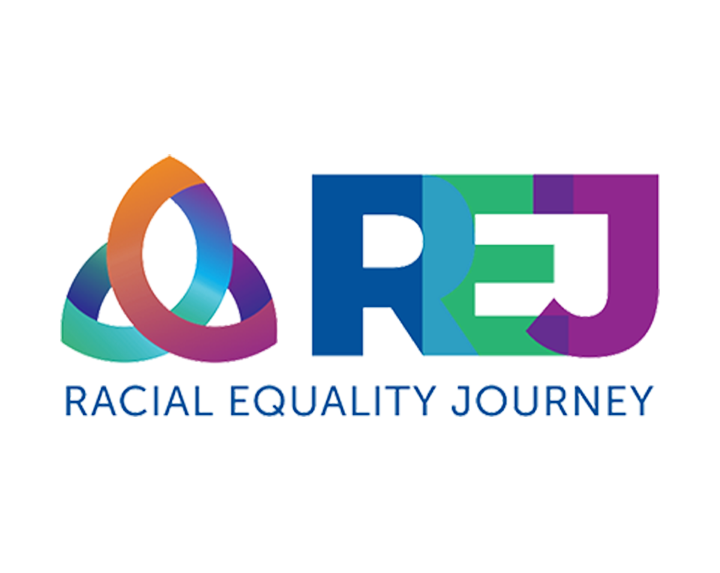 2020
Racial Equality Journey
PepsiCo announces a more than $400 million set of initiatives over five years to support Black and Hispanic communities and increase representation at PepsiCo.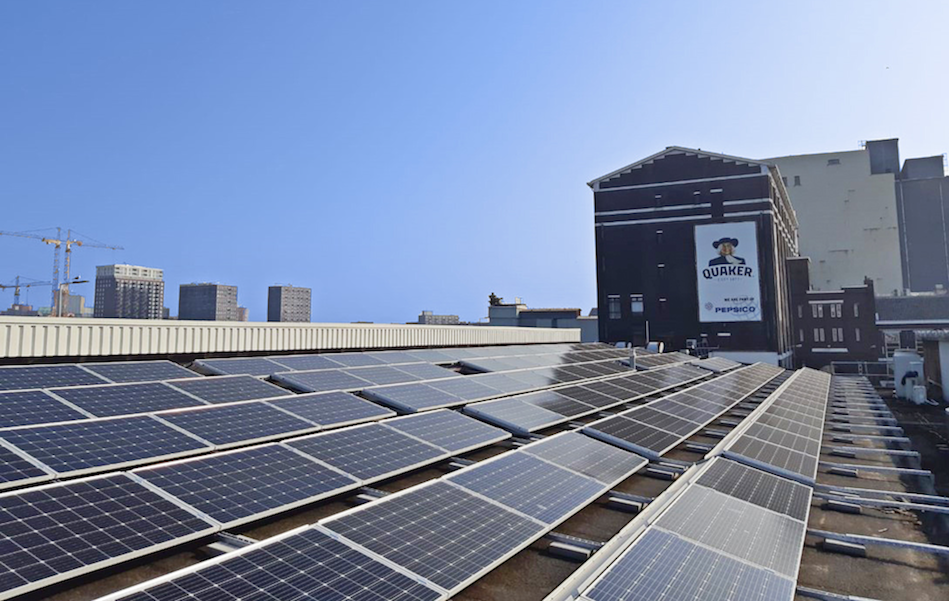 2020
Transition to 100% Renewable Energy in the U.S.
PepsiCo announces that its snacks and drinks will be made with renewable electricity in the U.S. by the end of 2020.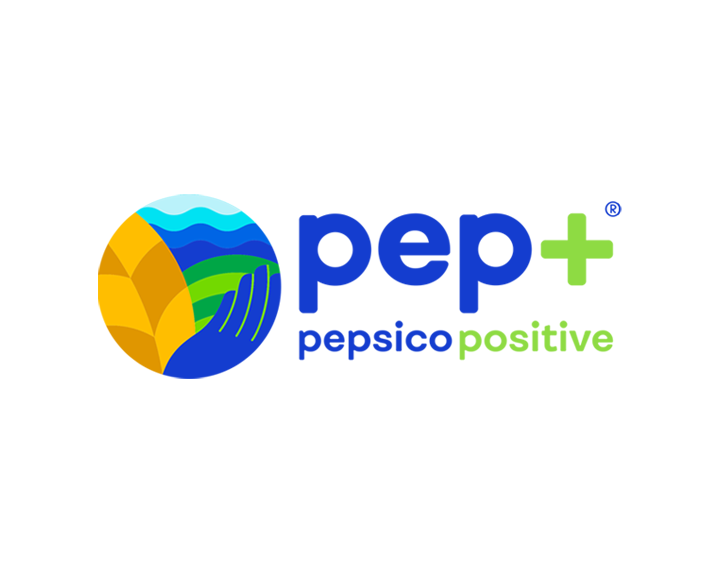 2021
pep+ (PepsiCo Positive) introduced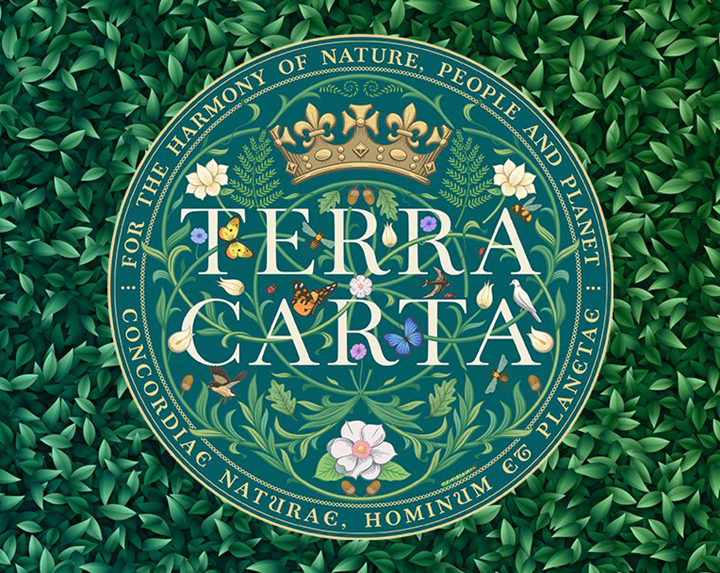 2021
Terra Carta Seal
Awarded to PepsiCo by His Royal Highness the Prince of Wales for demonstrating a commitment to, and driving momentum toward, the creation of genuinely sustainable markets.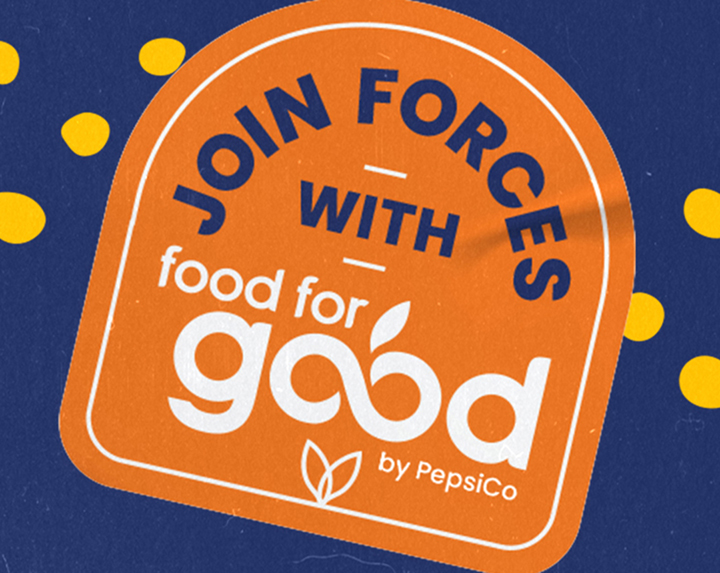 2021
Food for Good global expansion
Program reach expands beyond the U.S. to help more than 50 million people gain equitable access to nutritious food and support small-scale farmers as part of our pep+ agenda.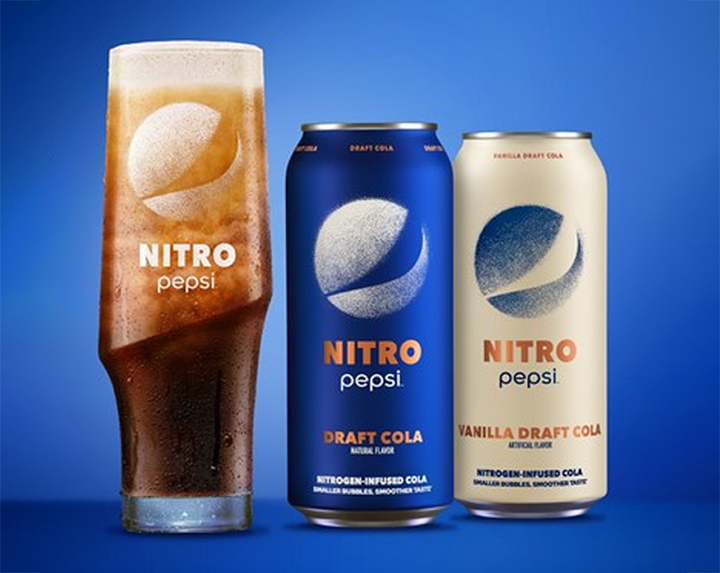 2022
Nitro Pepsi launches
Pepsi reimagines the cola experience with this first-ever nitrogen-infused cola that innovates the one thing that has remained the same since the category's inception – the bubbles.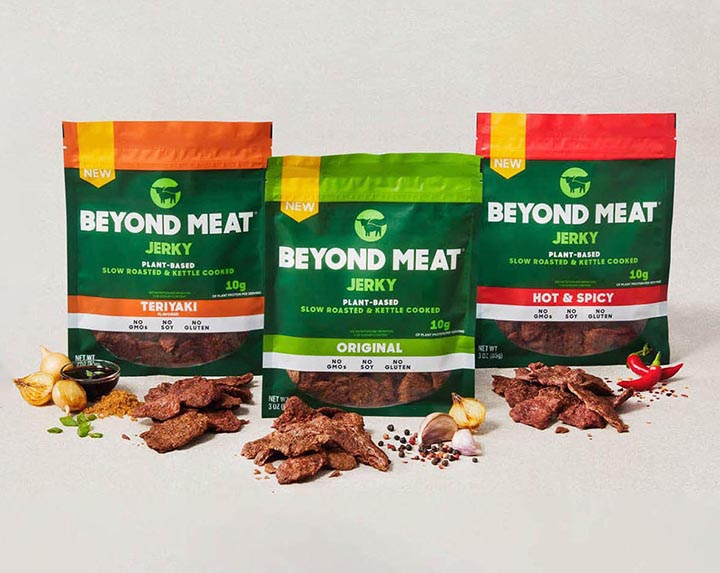 2022
Beyond Meat® Jerky launches
Beyond Meat® + PepsiCo's PLANeT Partnership debuts the joint venture's first product, at retailers in the U.S.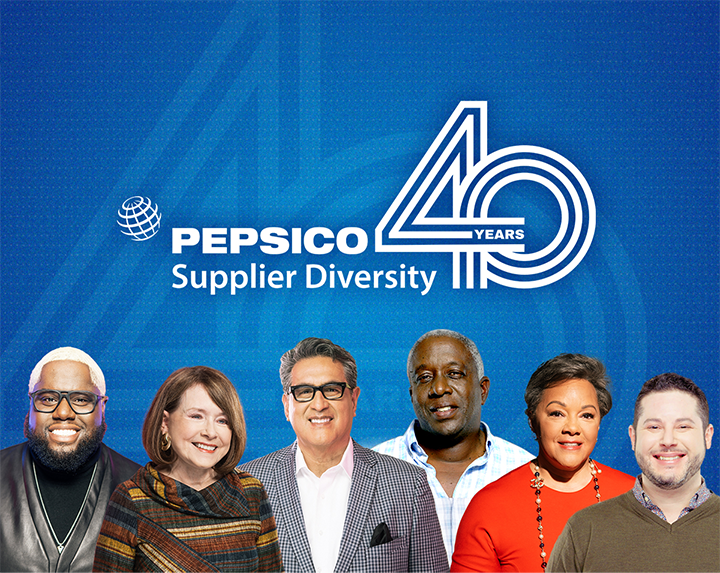 2022
40 years of the Supplier Diversity Program
The anniversary commemorates the growth of the program from an initial spend of $5 million in 1982 to nearly $30 billion spent over the past 40 years across PepsiCo's value chain.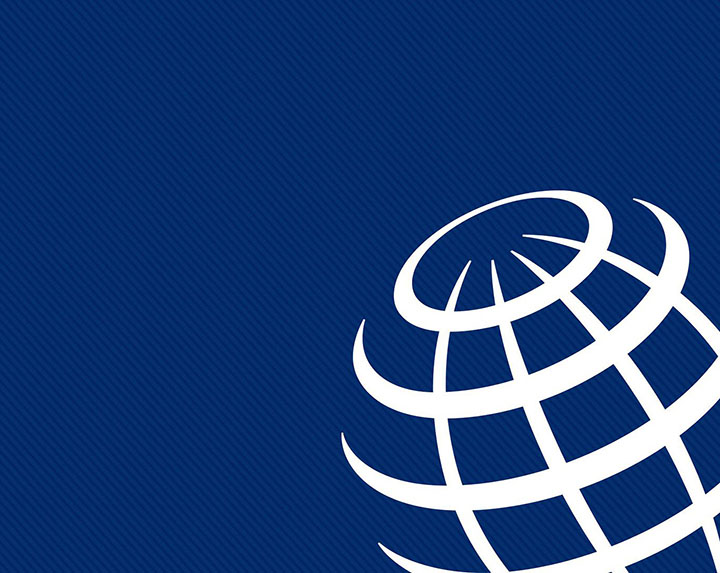 2022
$1.25 billion 10-year Green Bond issued
PepsiCo's investments under the new Green Bond will focus on key environmental sustainability initiatives under the pep+ agenda.

Learn more about PepsiCo and what's important to us