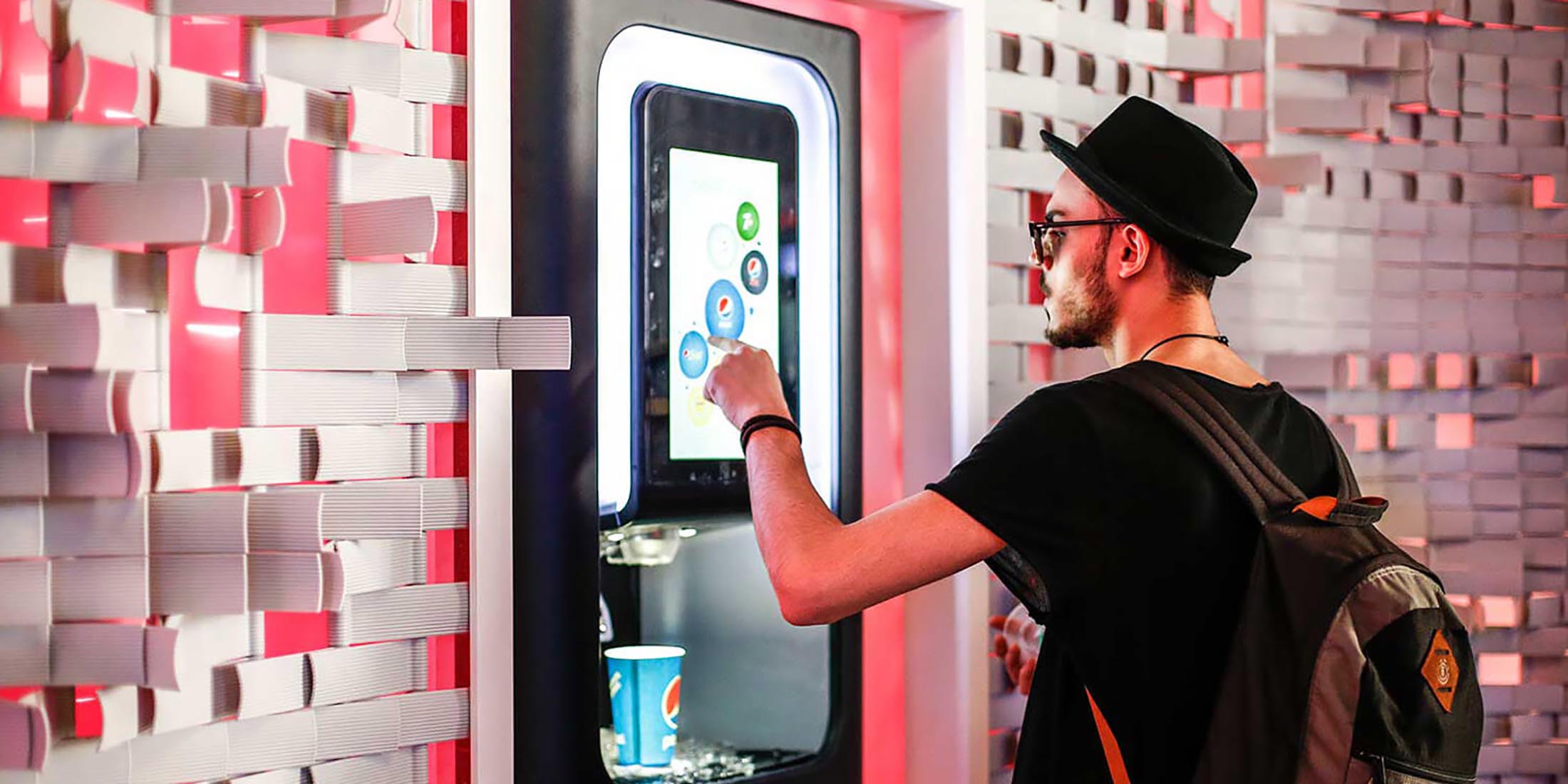 If you've been drawn to the glowing sign of the Pepsi Lounge at a baseball stadium, plucked a Frappuccino from your office cooler or filled up from a PepsiCo fountain at your favorite restaurant, you've gotten a glimpse of the PepsiCo foodservice landscape. Just about anywhere, and on any occasion, we're there when people crave their favorite drinks and snacks.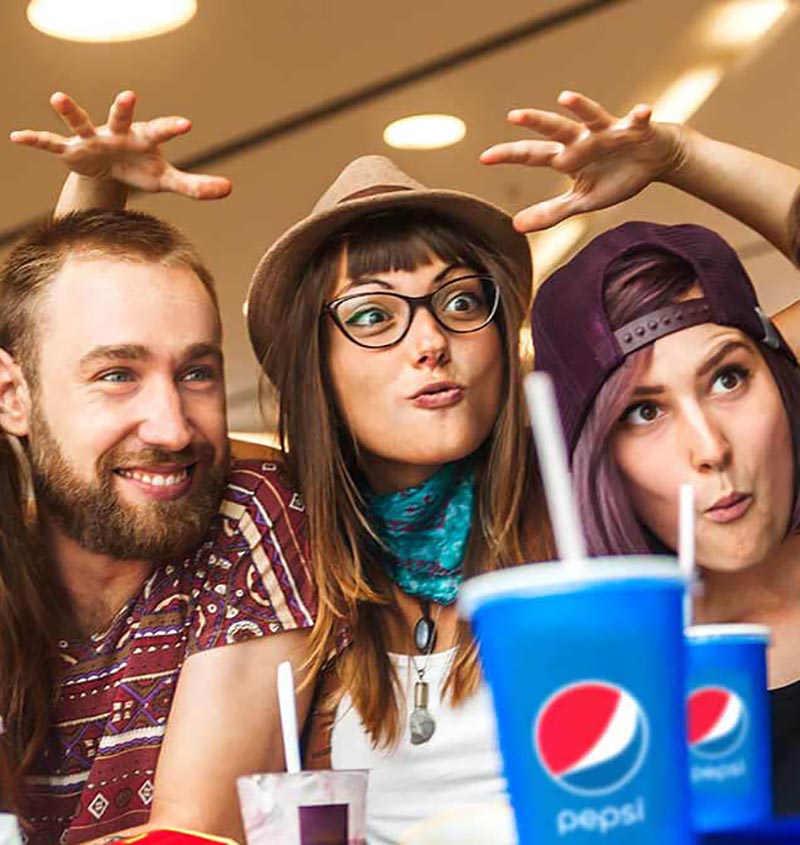 We're committed to helping our partners create a competitive advantage
We do this by providing not only our full lineup of food and drinks, but also our decades of experience — and ,yes, even some of our trade secrets. How we get it done:
Our unparalleled portfolio of food and beverage brands that consumers know, love and trust
Exclusive consumer insights that help businesses make profitable and smart decisions
Innovative, top-of-the-line equipment and service
World-class marketing that attracts consumers — and their loyalty
SodaStream Professional
Water cooler conversations take on new meaning with the SodaStream Professional - mainly because small talk inevitably turns to how it's cutting down on single-use plastics at the office, making sustainability more than a buzzword. You can fill your reusable bottle with still or sparkling water and customize with a variety of flavors and temperatures - and even keep track of your hydration through a connected app.
FlavorWorks
PepsiCo FlavorWorks is an ever-growing recipe collection that reimagines our products in creative, tasty new ways to inspire our foodservice partners — and it's been known to spark some rather creative ideas from food bloggers too. See Cheetos Flamin' Hot Elote on the Cob for reference. But don't just look at it — try it!
Hello Goodness
We call Hello Goodness the future of convenience — but from great equipment and design to a healthy portfolio of snacks and drinks, it's a future that has already arrived. The modern, easy-to-use vending machine has dual climate-control shelving and displays nutritional information and recommended food-and-drink pairings on its digital touch screen. And the market center rack makes it easy to grab and go. Late-afternoon snack cravings are suddenly so much easier to manage.
Pepsi Spire
Pepsi Spire is the dream machine for the people who can't fill up at a soda fountain without mixing at least two flavors. (You know who you are.) With Pepsi Spire, you get a fountain dispenser that can create up to a thousand drink combinations. It's so much fun to customize drinks that moviegoers look forward to the slow parts so they can head to the lobby for a refill.
Viva Sol Aguas Frescas
From cinnamon-spiked Horchata to tart Tamarindo to the coconut-pineapple pairing of Piña Colada, Viva Sol Aguas Frescas brings the rapidly growing aguas frescas drinks category to our PepsiCo partners. A modern twist on traditional Latin American flavors, Viva Sol drinks will be nostalgic for some and brand-new for others. We're just excited to make them available to all.
Learn more about PepsiCo
and our brands