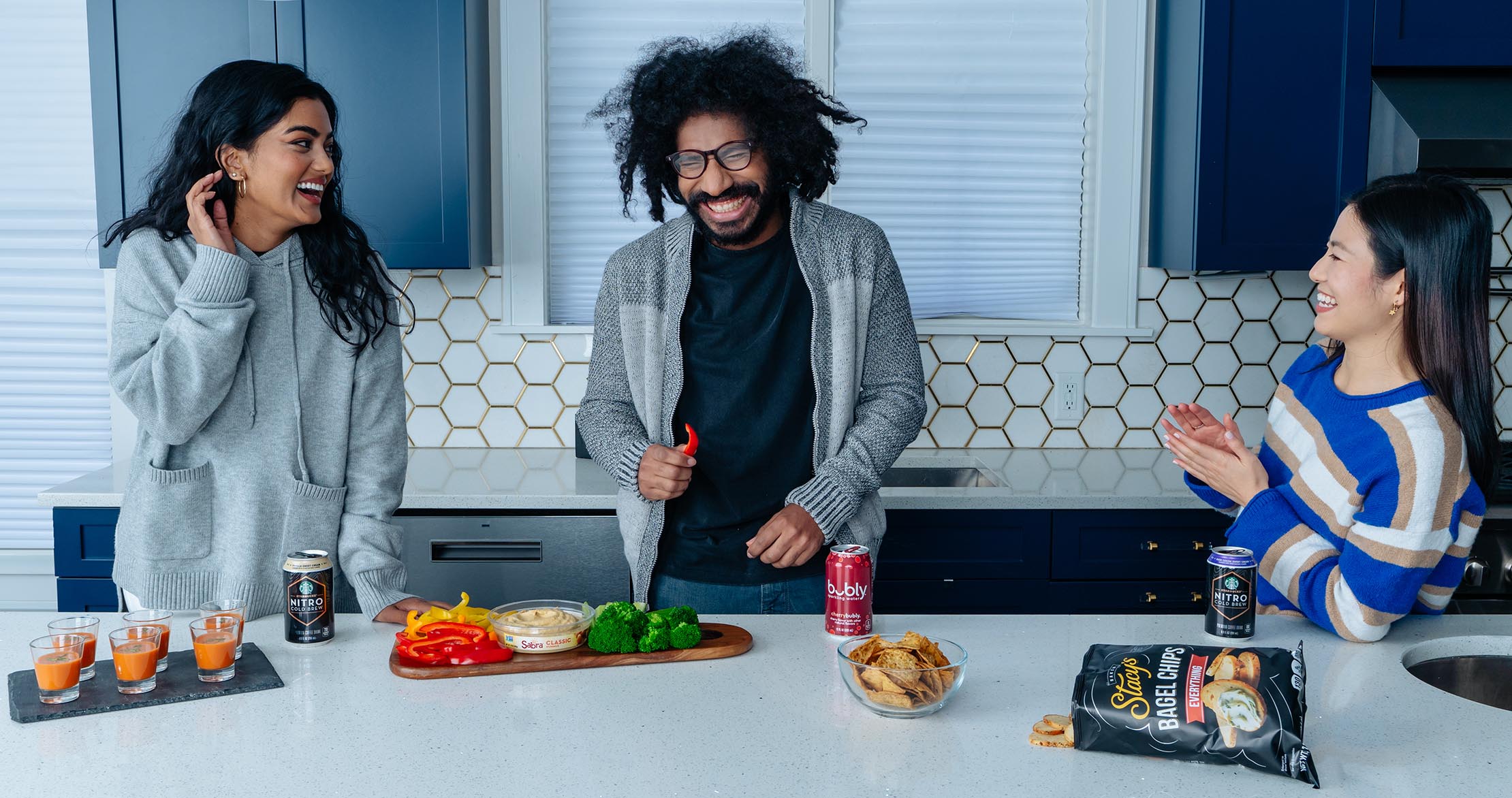 At PepsiCo, nutrition starts with our recipes.
When we develop new foods in our test kitchens — yes, we cook in kitchens — we use whole grains, fruits and vegetables, dairy, and protein. Our R&D team innovates with new technology too: for example, creating an air-fried crisp that's just as crispy as a chip fried in oil. Products like Off the Eaten Path's Veggie Crisps show that snacks made with real veggies can taste great and be fun to eat. We're also introducing more functional ingredients, like the panax ginseng in soulboost lift.

When we're sinking a spoon into a hearty bowl of Old Fashioned Quaker Oats, we realize your first thought may not be about the stats on the nutrition label. The whole-grain goodness of Quaker Oats, with a history of more than 140 years, is tried and true. And today the demand for wholesome, nutritious food is high. With good reason.

We're making sure to offer nutritious options that consumers are seeking, while still providing the same great taste. Our nutrition goals align with two of the United Nations' sustainable development goals — Good Health and Well-Being, and Zero Hunger — and we help to work towards a future without malnutrition, hunger or food insecurity.

As for our trusty favorites, we've reduced added sugars, sodium and saturated fat without changing the flavors people know and love (because we know you'd notice). The recipe may have changed, but the familiar crunch of Lay's will still make you smile from ear to ear.

Our world isn't standing still. Neither should our products.
We're constantly innovating in new areas, reformulating our recipes and looking for ways to improve their nutritional content using high-quality ingredients and new technologies. Here's how we've been changing things up.
Changing the way we snack
Frito-Lay has been helping people make better snacking choices for years, removing trans fats from our chips in 2003 and making an ongoing effort to reduce sodium that began in 2006. Since then, we've removed more than 400 tons (!) of sodium from our chips. Frito-Lay's brands, such as Smartfood and Sun Chips, reflect the high demand for nutritious options and make consumers and their taste buds happy.
Creating new ways to stay hydrated
Aquafina entered the playing field in 1994, and PepsiCo has been helping consumers stay hydrated since then with electrolyte-packing Propel in 2002 and on to our most recent launches, LIFEWTR and bubly flavored sparkling water. These refreshing drinks are great beverage choices when you're looking for no added sugars or low- to no-calorie options.
The power of Quaker Oats
The Quaker Oats Company, which has been around since the late 1800s, joined the PepsiCo family in 2001. The whole-grain goodness of Quaker Oats endures as a nutritious way to help start your morning - no matter how late you sleep in. Today, the Quaker lineup includes the iconic Old Fashioned Oats along with cold cereals, oat bars and rice cakes.
The sports fuel company
Gatorade has been fueling athletes for 56 years. The research extension of the brand, the Gatorade Sports Science Institute, studies athletes from everyday to elite, and its findings help us develop new products like Gatorlyte, which includes a blend of five electrolytes and fluid to provide rapid rehydration for athletes.
Function meets flavor
Our innovation team never stops crunching data and digging into insights so we can deliver what consumers want. Take soulboost: It's a new sparkling drink with functional ingredients to help you do whatever you do, like Panax ginseng in soulboost lift to provide a boost of mental stamina, and L-theanine in soulboost ease to help promote relaxation. And our new driftwell still water drink has both L-theanine and magnesium. Relax, you've got this.
Plants with a purpose
In 2008, PepsiCo and The Strauss Group jointly acquired the Sabra Dipping Company - and aren't we glad we did. Sabra's hummus and spreads have grown to include even more vegetable- and seed-based dips and salsas that keep customers coming back for more. And speaking of plants: We're aiming to sustainably source 100% of our key ingredients by 2030, including direct-sourced crops, like potatoes and oats, and crops from third parties, such as vegetable oils and grains.
Nutrition innovation is happening in all our R&D centers, where some of the most experienced and creative food scientists in the industry experiment, cross-test and dream up new foods and beverages that are as nourishing as they are flavorful. We invest in companies and people who are pushing the future of nutritious eating forward. Here's what we've been up to.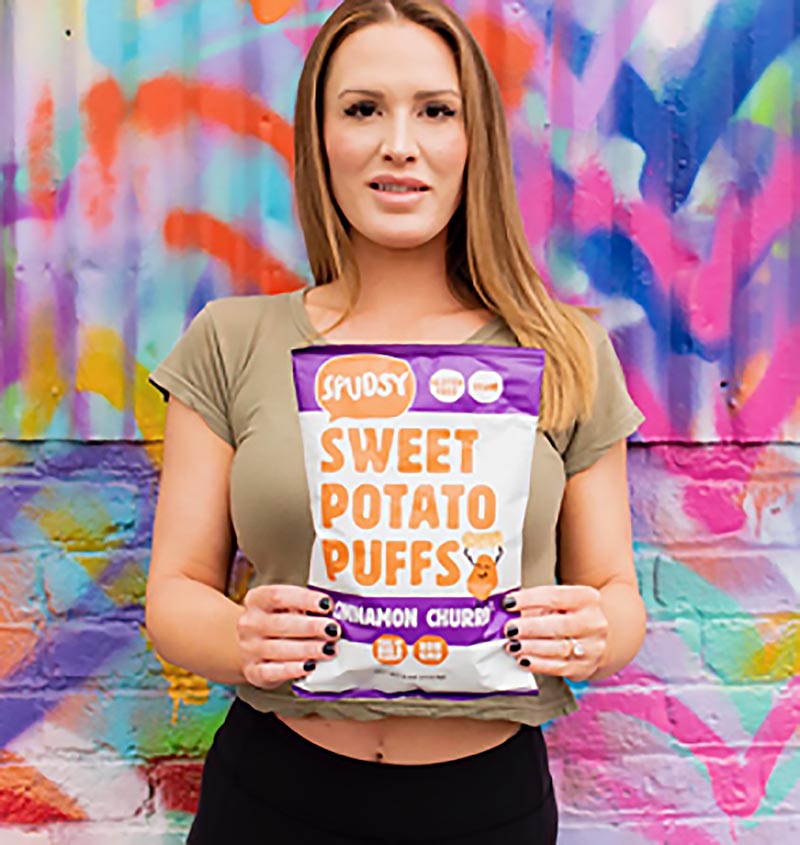 Building a Greenhouse
In 2017, we launched the Greenhouse Accelerator Program, a mentor-guided program supporting the acceleration of the latest innovators who seek to transform the ways consumers eat, drink and live their lives. We invite these big-dreaming entrepreneurs to collaborate with the experts within PepsiCo — and we award grant funding to companies with promising solutions.

Explore past programs
Offering Positive Food and Beverage Choices
Consumers are looking to drink less sugar, and we're helping to make that happen. We have increased the number of drinks with 100 calories or less in our Top 26 beverage markets. By 2025, for example, at least two-thirds of our beverage portfolio volume will have 100 or less calories from added sugars in a 12-ounce serving. Meanwhile, we continue to roll out reduced- and no-calorie versions of our iconic brands, including Pepsi Black, Mirinda and 7UP.
Across our foods portfolio we are reducing sodium and saturated fat. As we keep innovating, more and more of the ingredients in our foods are nutritious vegetables, whole grains and protein, all part of pep+ (PepsiCo Positive), our strategic end-to-end transformation with sustainability at the center. By 2025, 75% of our global foods portfolio volume will contain less than 1.3 mg sodium per calorie and less than 1.1 g saturated fat per calorie.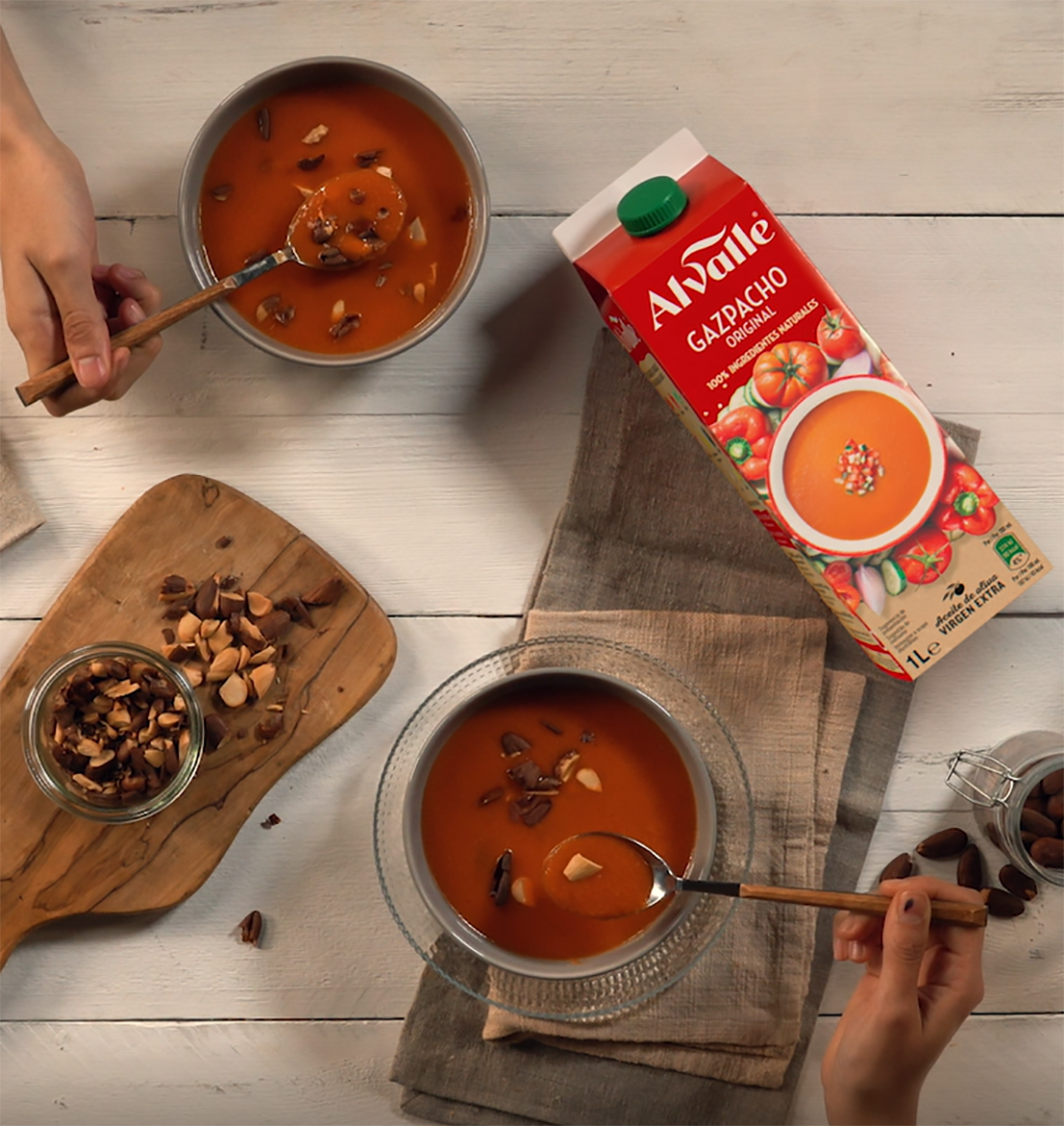 We outlined a set of science-based nutrition guidelines called the PepsiCo Nutrition Criteria (PNC) to meet our 2025 company goals. The PNC sets standards for nutrients to limit and nutrients and food groups to encourage. The guidelines are based on recommendations from the World Health Organization (WHO), the U.S. Department of Agriculture (USDA), the National Academy of Medicine and dietary guidelines from several countries. We seek to provide more nutrition in every sip and every bite.
Brands & Programs stories from across PepsiCo
Learn more about our products and commitments