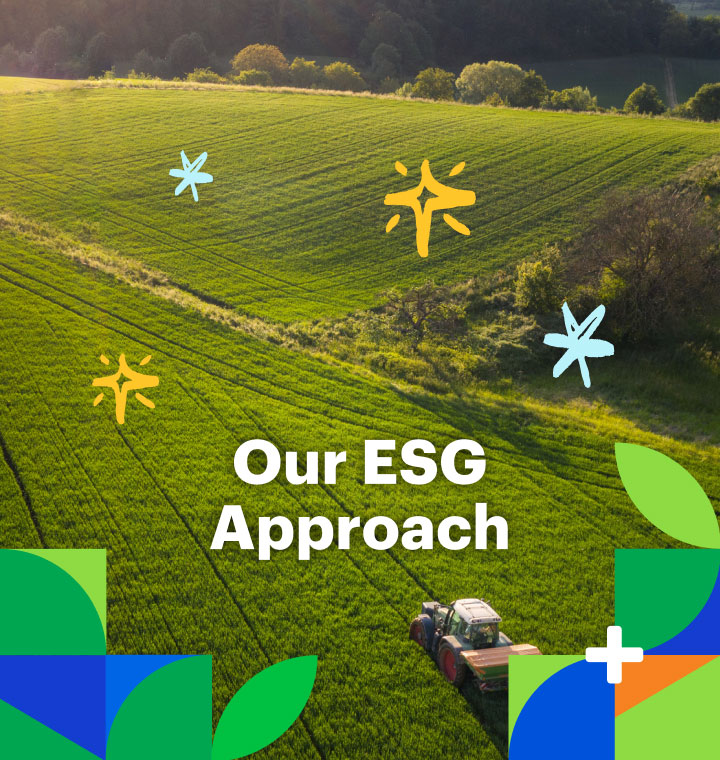 PepsiCo products are enjoyed by consumers more than one billion times a day in more than 200 countries and territories around the world. PepsiCo generated more than $86 billion in net revenue in 2022, driven by a complementary beverage and convenient foods portfolio that includes Lay's, Doritos, Cheetos, Gatorade, Pepsi-Cola, Mountain Dew, Quaker, and SodaStream. PepsiCo's product portfolio includes a wide range of enjoyable foods and beverages, including many iconic brands that generate more than $1 billion each in estimated annual retail sales.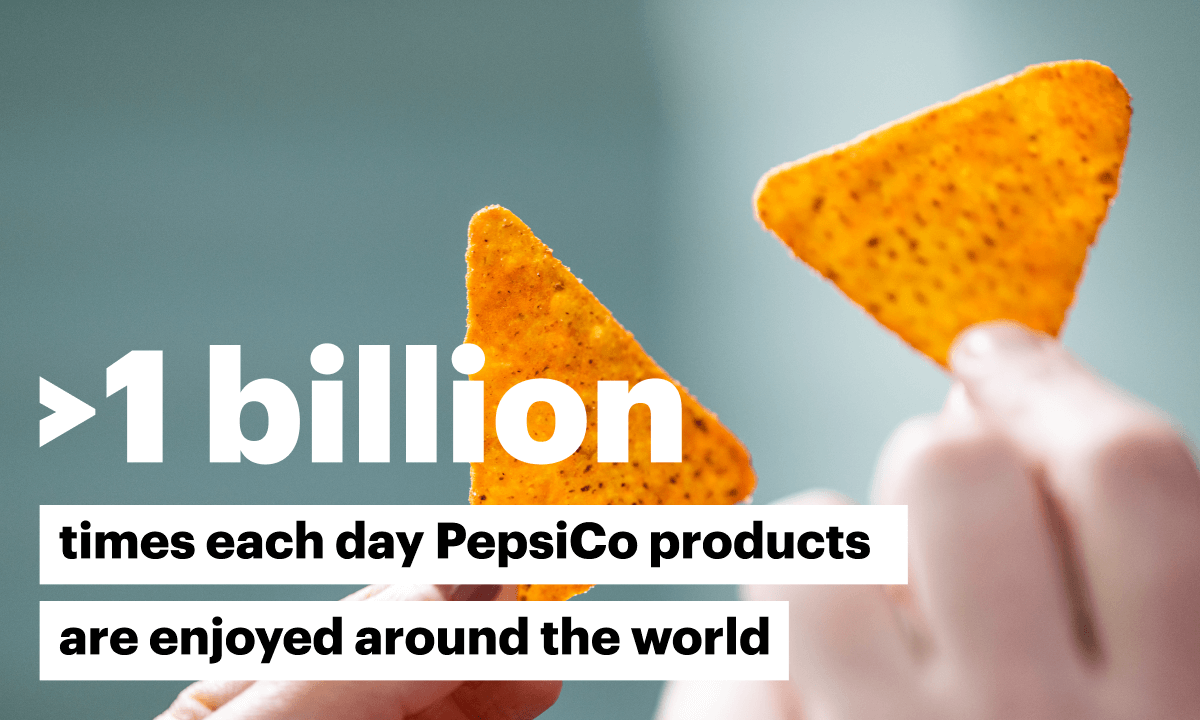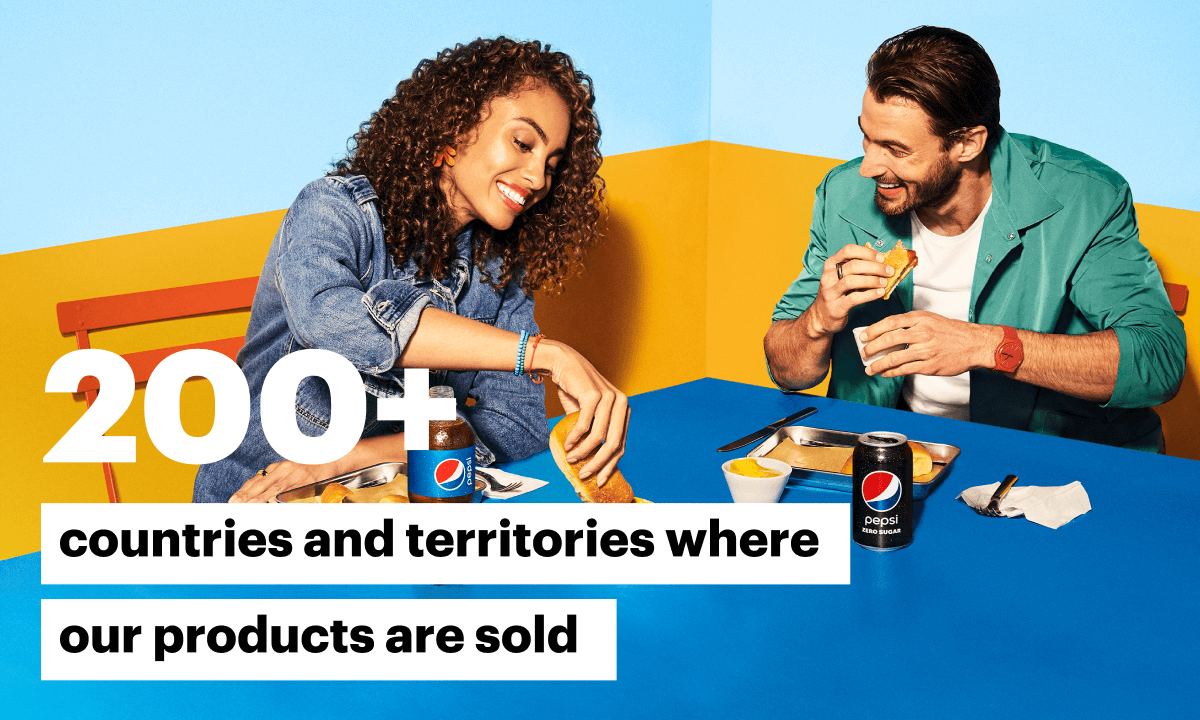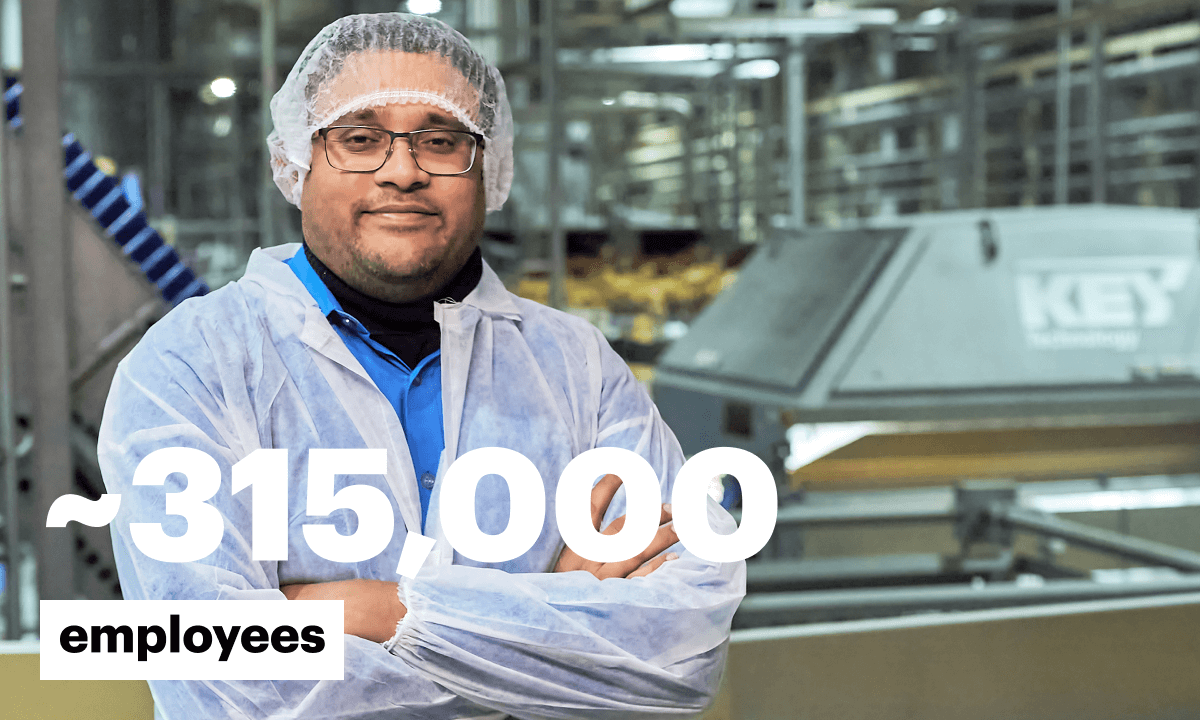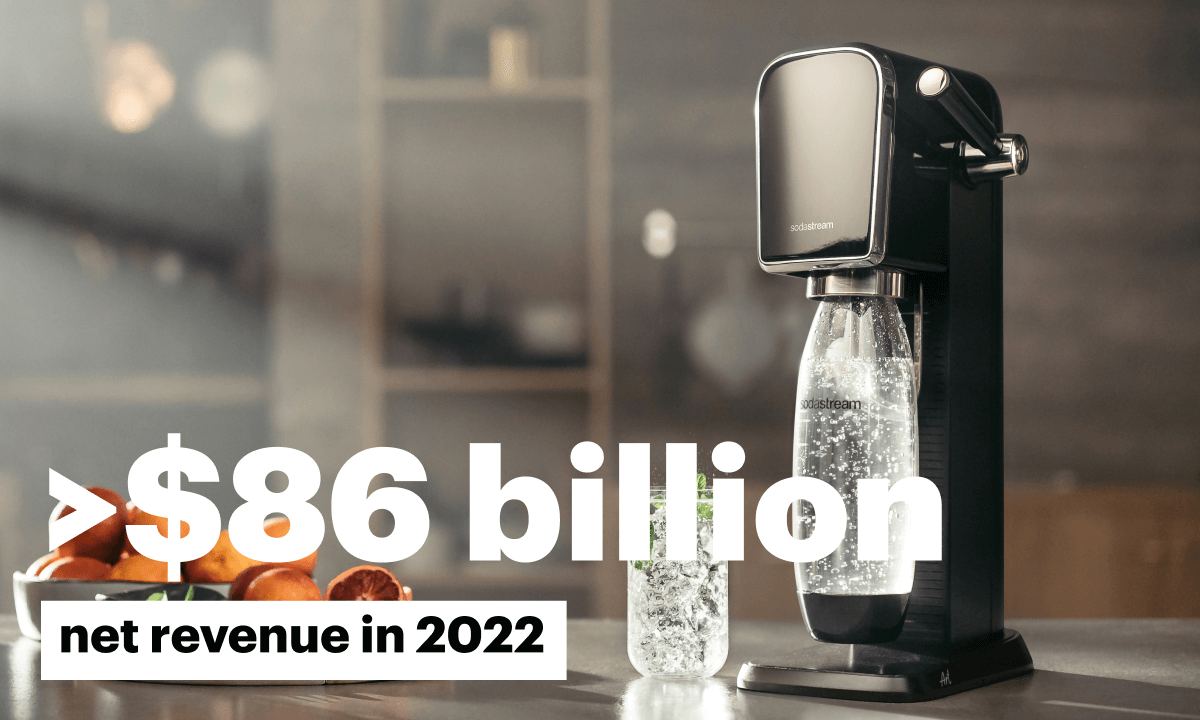 Guiding PepsiCo is our vision to Be the Global Leader in Beverages and Convenient Foods by Winning with pep+ (PepsiCo Positive). pep+ is our roadmap for how we operate within planetary boundaries and promote positive change for the planet and people.
Our business is intrinsically tied to the health of the planet and the resilience of our food system so investing in Environmental, Social and Governance (ESG) is essential and will help our business thrive in the long term. As we aim to advance our mission to create more smiles with every sip and every bite for our consumers, customers, associates and communities, planet and shareholders, we believe that operating in a more sustainable way will help build a resilient supply chain and food system.
Not only does pep+ drive sustainable long-term value and competitive advantage for PepsiCo, it also seeks to fundamentally transform business as usual for our industry by inspiring and working alongside our peers to advance positive social, environmental and economic change for all.
We are very clear that pep+ is the future of our company, and we are focused on three interconnected pillars:
PepsiCo's complex value chain begins with the sourcing of more than 30 agricultural crops and ingredients from our farmers and suppliers around the world. These crops and ingredients are made into beloved PepsiCo products at more than 1,000 manufacturing facilities, including 291 company-owned facilities. Products are packaged and moved across approximately 1.3 billion miles worldwide by our company-owned fleet — and even more than that through third-party transportation providers — to be sold and enjoyed by our consumers more than one billion times a day. Once the product has been enjoyed, the packaging is generally either collected as waste or recycled for another use.
We aim to make each stage of our complex value chain more circular and inclusive to help address global challenges such as environmental degradation, social inequality and lack of access to nutritious food. We are taking bold action designed to reduce our climate-related impacts, replenish watersheds and minimize water use, innovate more sustainable packaging and recapture packaging materials and help improve people's lives throughout our value chain.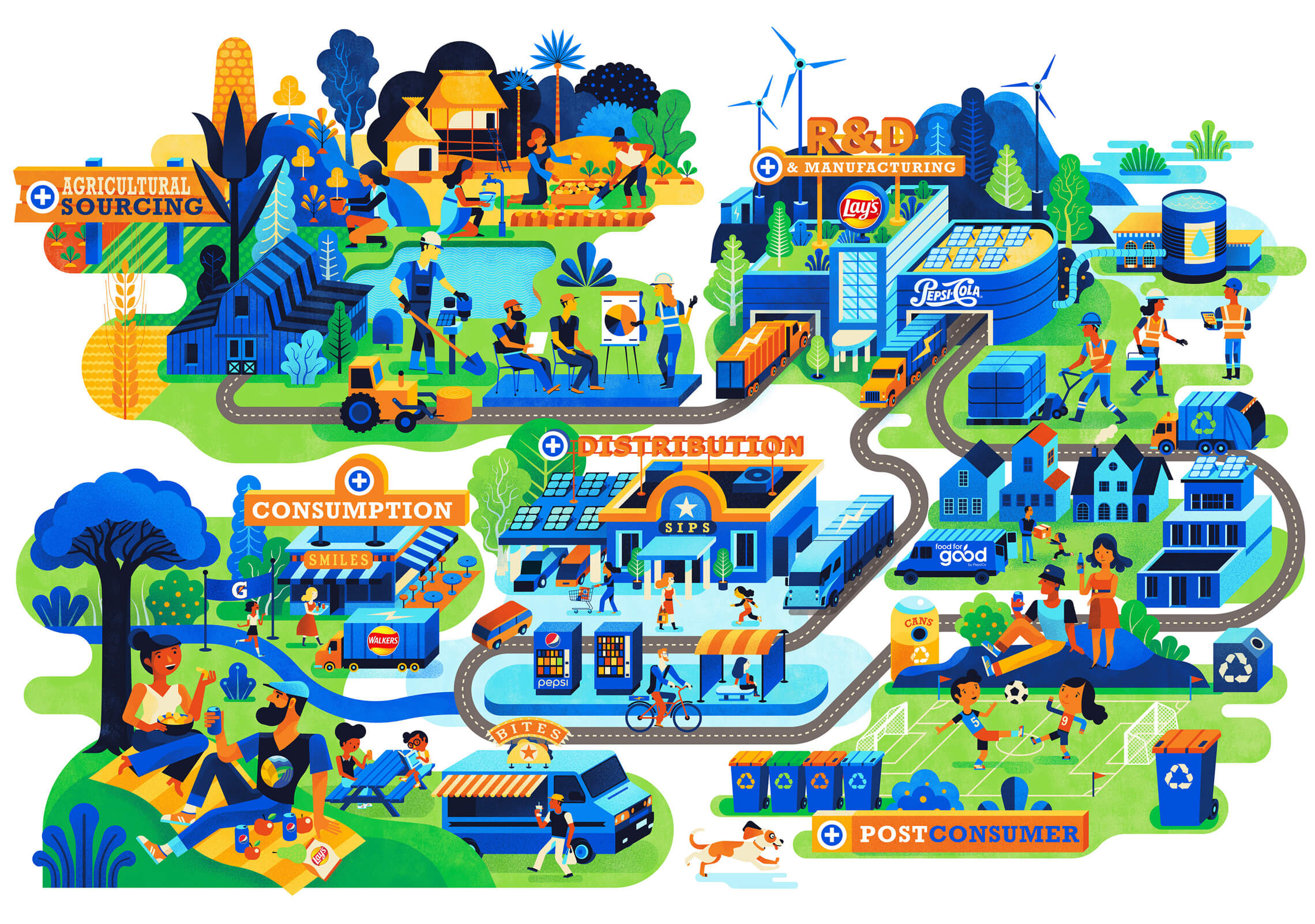 Governance
At PepsiCo, we believe that strong governance is essential to delivering on our pep+ agenda. Our ESG approach is fully integrated into our business, not a separate activity.
To govern our operations and shape our strategy, we have created an integrated structure that combines Board and senior leadership oversight with subject-matter and localized expertise.
The full Board considers ESG issues to be an integral part of its business strategy oversight. To this end, our Sustainability, Diversity and Public Policy Committee assists the Board in providing more focused oversight of key sustainability, diversity, equity and inclusion and public policy matters. This Committee is comprised entirely of independent directors and reflects a mix of public policy, risk, international and science-related skills, qualifications and experience.
At the Executive Committee level, a Sustainability Committee composed of members of our senior leadership management team regularly reviews our strategy and progress toward our pep+ goals, presenting its findings to the full Executive Committee. This provides opportunities for our senior leadership to align on major strategic issues relating to ESG.

PepsiCo uses ESG reporting as the primary method for informing key stakeholders about our goals and progress. Our stakeholders include investors, potential and current employees, customers and consumers, suppliers, non-governmental organizations (NGOs), regulators and others.
Recognizing that stakeholder needs and interests vary, we offer a suite of reporting elements, tailored to different stakeholder groups. Our reporting approach combines disclosure of strategy, policy and data1, as well as stories from around the world that show pep+ in action.
Our reporting suite consists of the following:
This ESG Summary: A higher level overview of our pep+ agenda and annual progress. Now in its second year, the ESG Summary helps demonstrate the integration between ESG and our business and is designed to link seamlessly with ESG Topics A-Z for more detail and the latest updates. Readers can also use the Report Builder tool to download a version suited to their interests.
ESG Topics A-Z: An evergreen deep dive on over 50 sustainability-related topics designed to provide accessible, consistent information to those seeking greater insight on PepsiCo's ESG strategy, management, policies, progress and partnerships.
ESG Performance Metrics: Time-series data about our key sustainability goals, aimed at supporting ESG analysis, primarily for investors, ESG raters and NGOs.
Indices and framework responses and other topic-specific disclosures: These map our reporting to specific metrics established by leading reporting frameworks, including the Global Reporting Initiative (GRI), the Sustainable Accounting Standards Board (SASB), the Task Force on Climate-related Financial Disclosures (TCFD) and CDP (formerly the Carbon Disclosure Project) climate, water and forest responses. It also includes specialized reporting, such as our annual Green Bond Report.
As frameworks and regulations pertaining to ESG continue to evolve in the U.S., European Union and beyond, our commitment to transparency in reporting our strategy, goals, initiatives and progress on ESG topics will remain unwavering.
1. As a general matter, recent organizational changes (e.g., acquisitions and divestitures) are reflected in our reporting as soon as practical. When the impact of organizational changes is deemed significant on previously-reported metrics measured against a baseline, those metrics are recast to consistently reflect the impact of such organizational changes. Unless otherwise noted, goals and progress reflect the impact of our acquisitions of Hangzhou Haomusi Food Co., Ltd. (Be & Cheery), BFY Brands, Inc. (BFY), Pioneer Food Group Ltd. (Pioneer Foods), and SodaStream International Ltd. (SodaStream) and our divestiture of Tropicana, Naked and other select juice brands (Tropicana). Targets apply to PepsiCo's operations as well as our value chain (e.g., franchise bottlers, joint ventures where PepsiCo has operational control, co-manufacturers, etc.) unless otherwise noted.

Our sustainability journey
In 2006, PepsiCo started on a journey to transform the way we do business so that we can deliver strong financial returns in a way that is responsive to the needs of the world around us.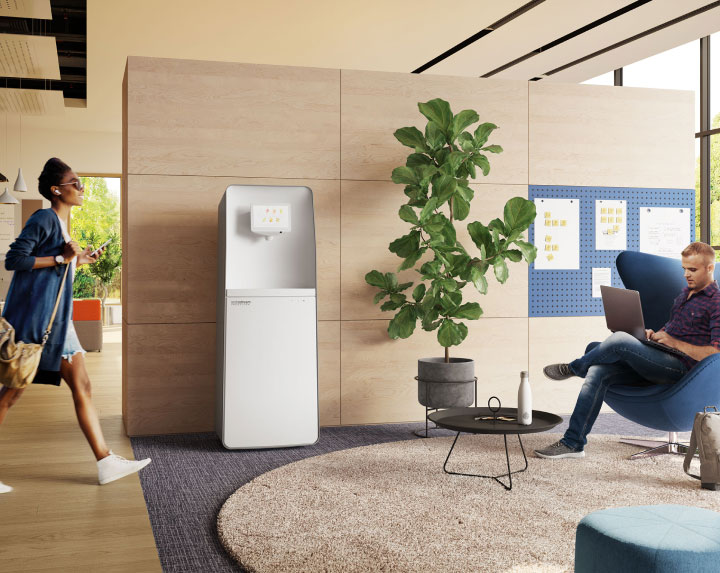 2022
Global packaging goal
PepsiCo announces a global packaging goal to deliver 20% of beverage servings sold through reusable models by 2030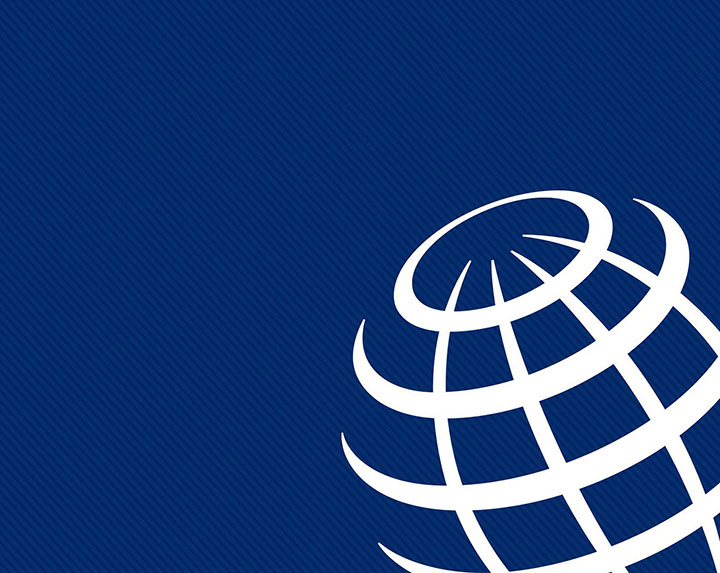 2022
Green Bond
PepsiCo issues a new $1.25 billion 10-year Green Bond to help fund key environmental sustainability initiatives under the pep+ agenda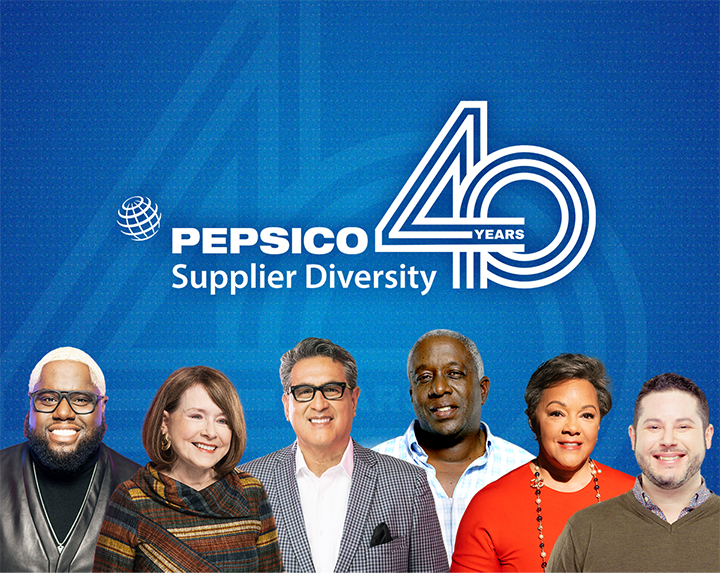 2022
Supplier Diversity Program
PepsiCo's Supplier Diversity Program celebrates 40th anniversary and commits to spending more than $400 million annually with Black and Hispanic-owned suppliers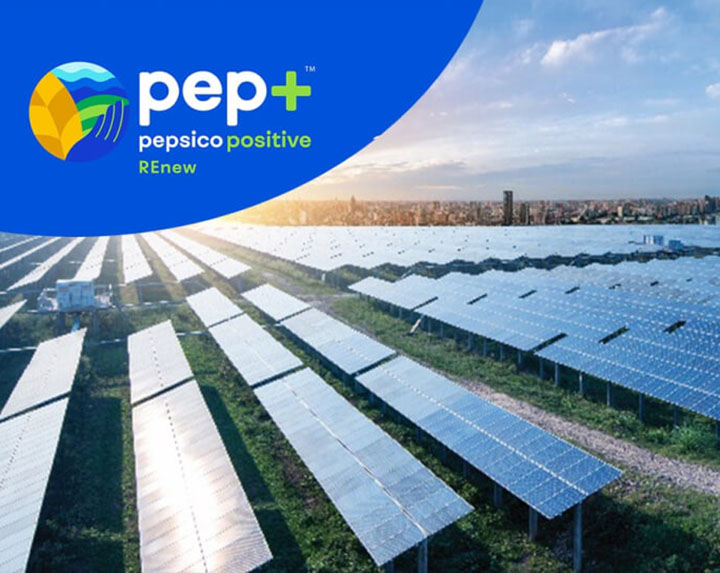 2022
pep+ REnew
PepsiCo introduces pep+ REnew with Schneider Electric to accelerate adoption of renewable electricity with value chain partners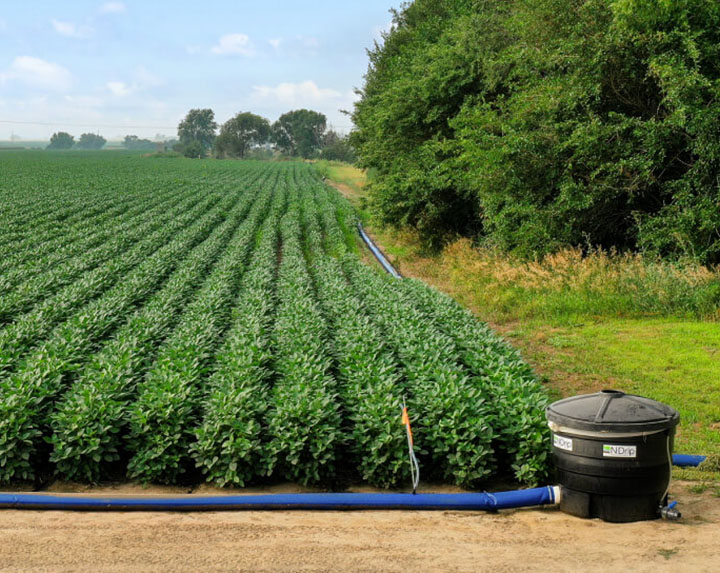 2022
N-Drip partnership
PepsiCo and N-Drip announce partnership to help farmers around the world adopt game-changing technology in water efficiency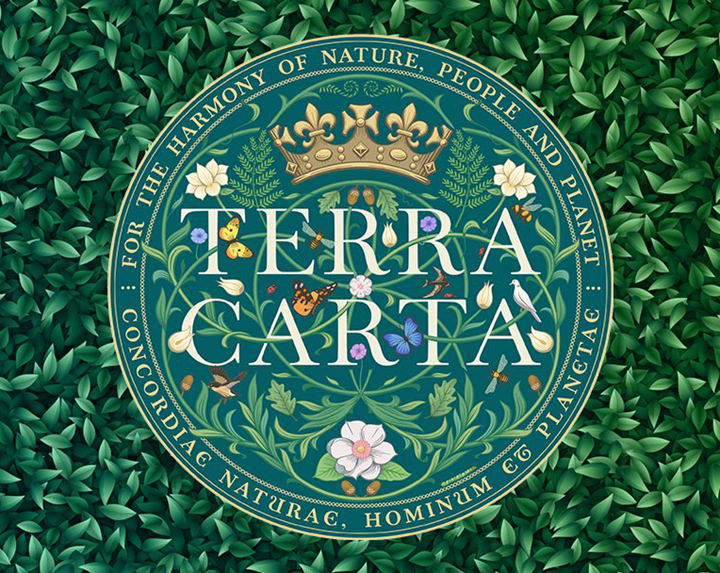 2021
Terra Carta Seal
PepsiCo is awarded the inaugural Terra Carta Seal by His Majesty King Charles III in his former role as The Prince of Wales and the Sustainable Markets Initiative in recognition of our commitment to, and driving momentum toward, the creation of genuinely sustainable markets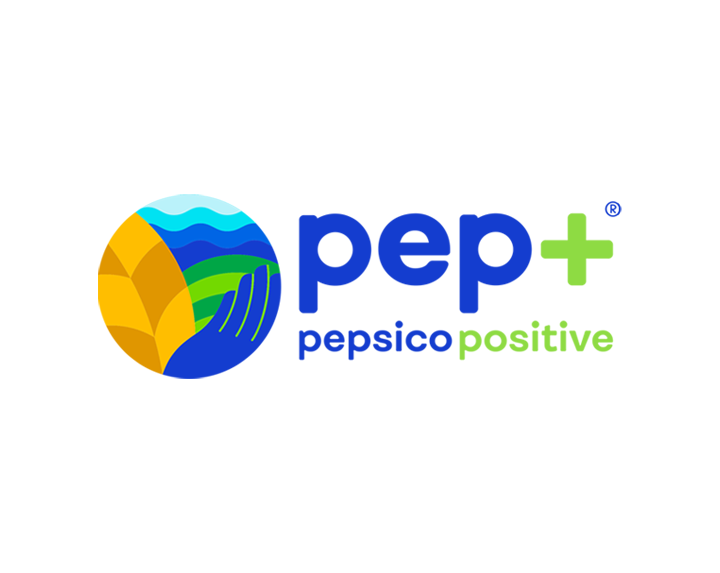 2021
pep+ (PepsiCo Positive) is introduced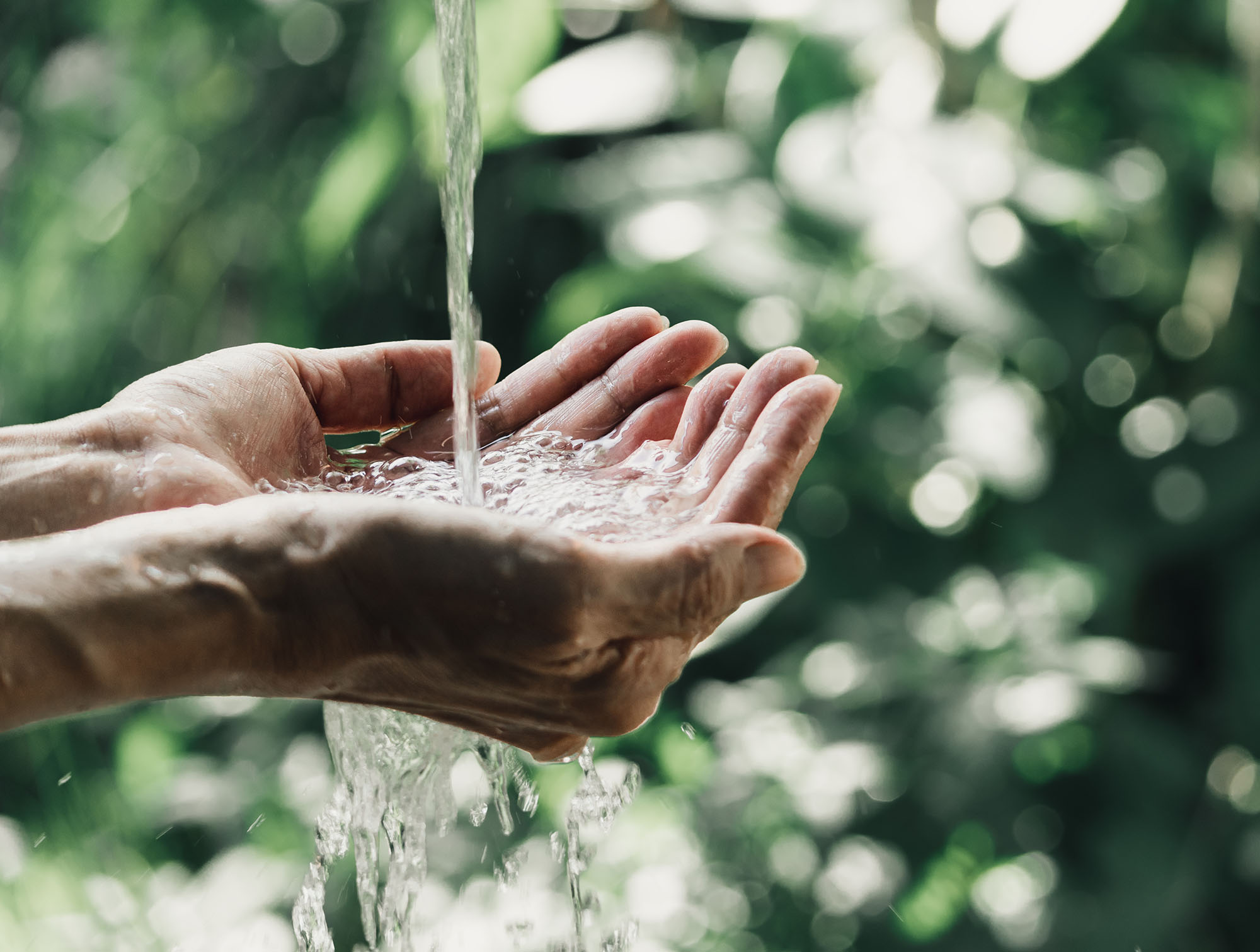 2021
PepsiCo's Net Water Positive vision sets a new standard in water stewardship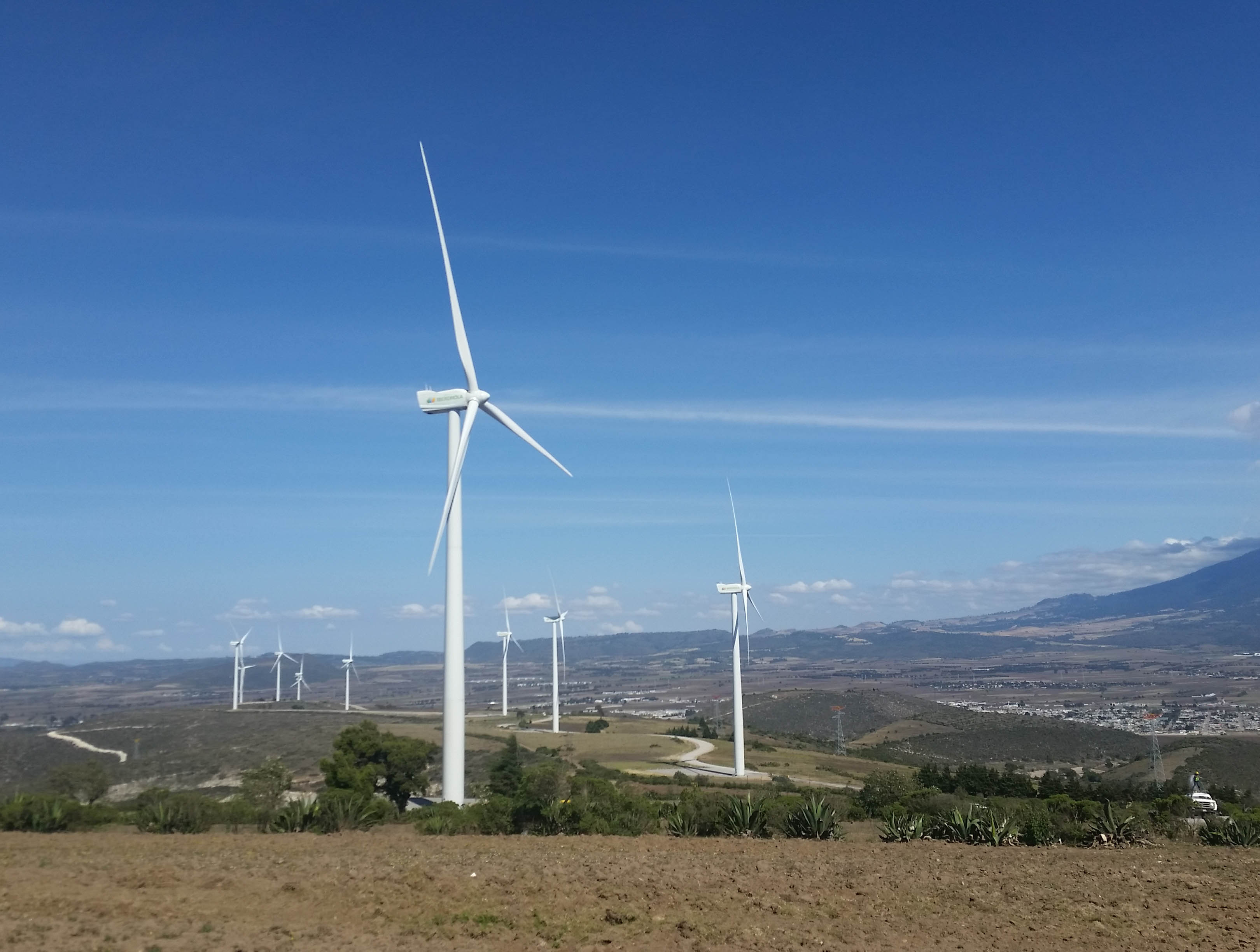 2021
PepsiCo sets an ambitious new target to achieve net-zero emissions by 2040, one decade earlier than called for in the Paris Agreement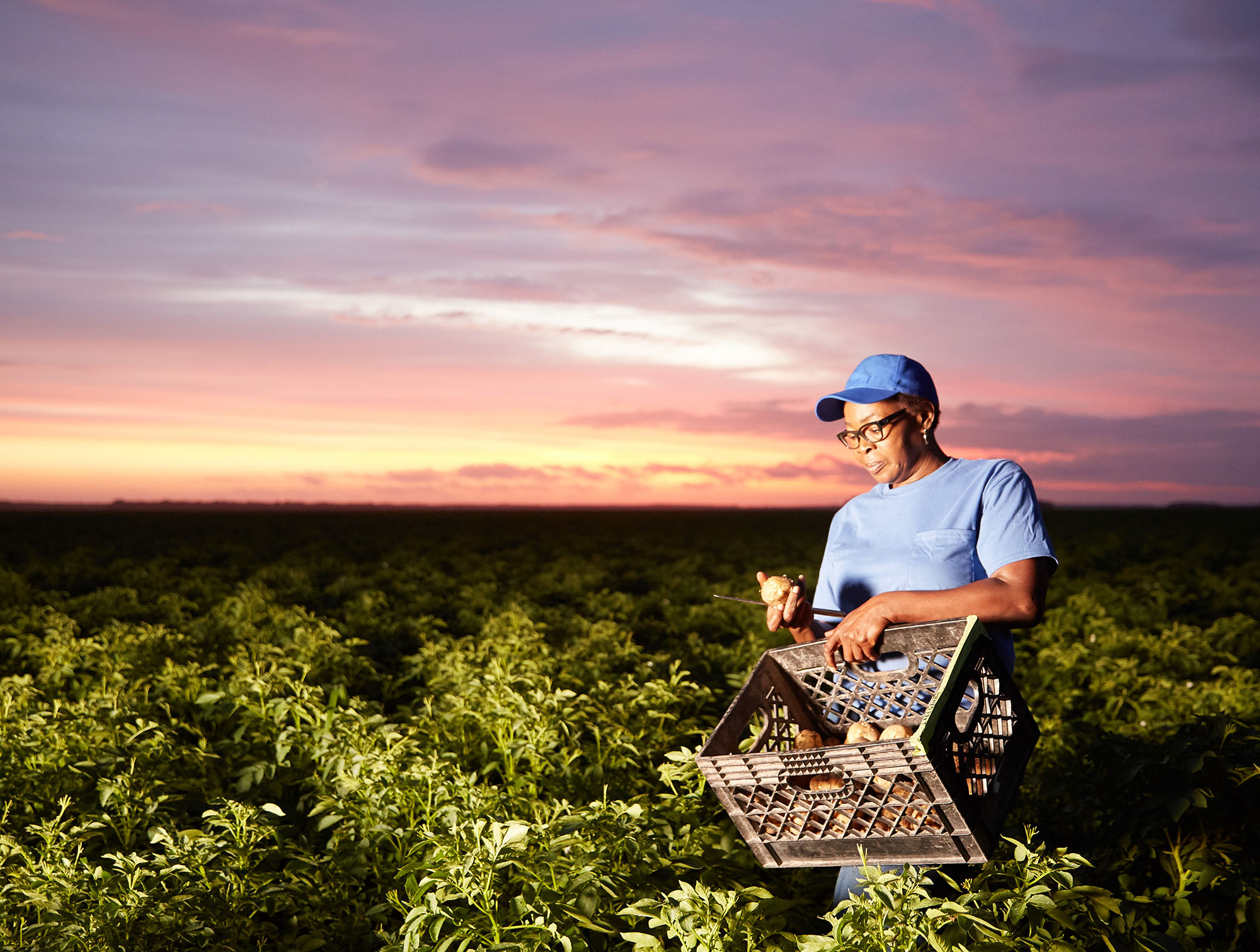 2021
PepsiCo announces a 2030 goal to spread regenerative agriculture practices across 7 million acres, estimated to eliminate at least 3 million tons of GHGs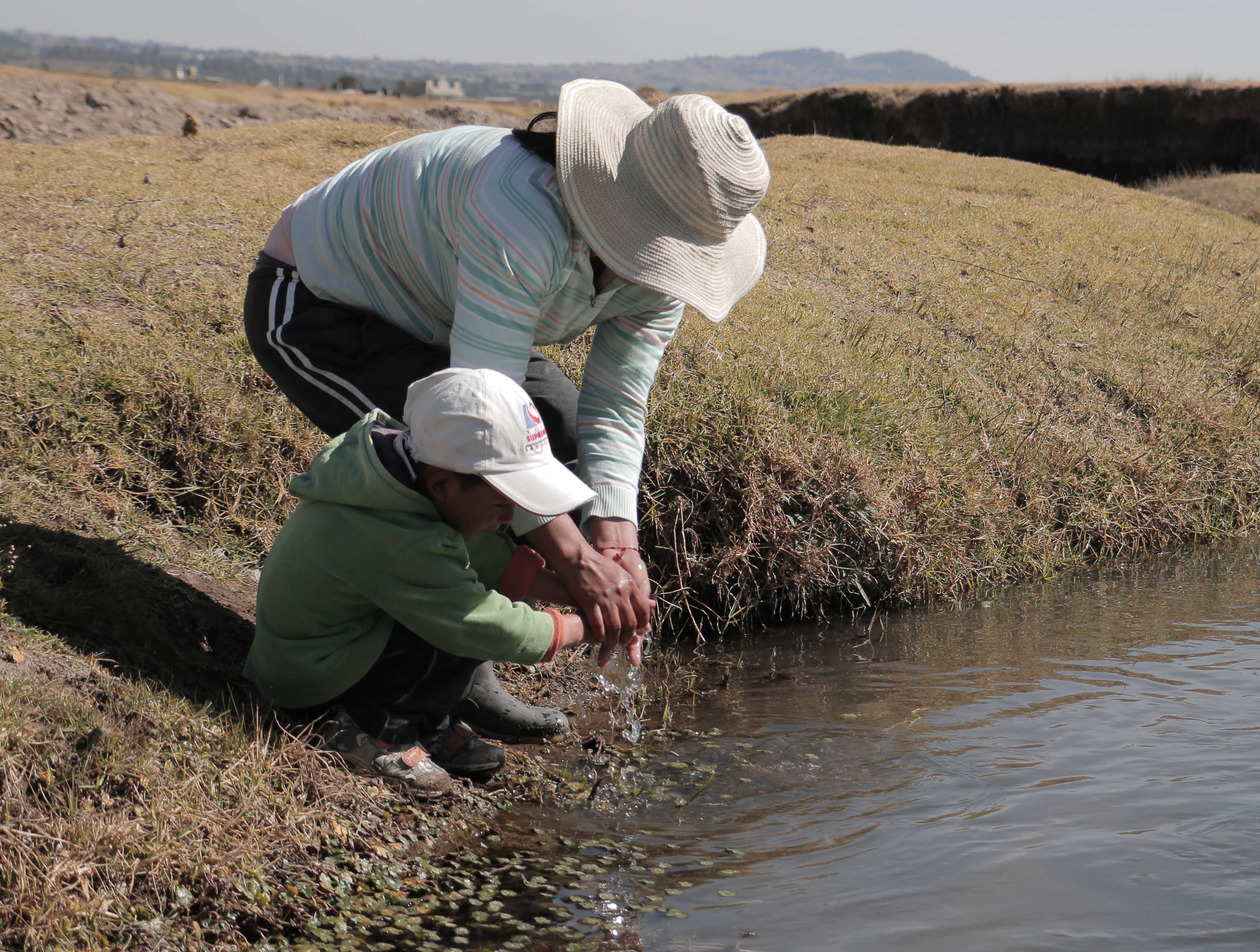 2020
PepsiCo exceeds safe water access goal 5 years early, delivering access to safe water to more than 55 million people to date since 2006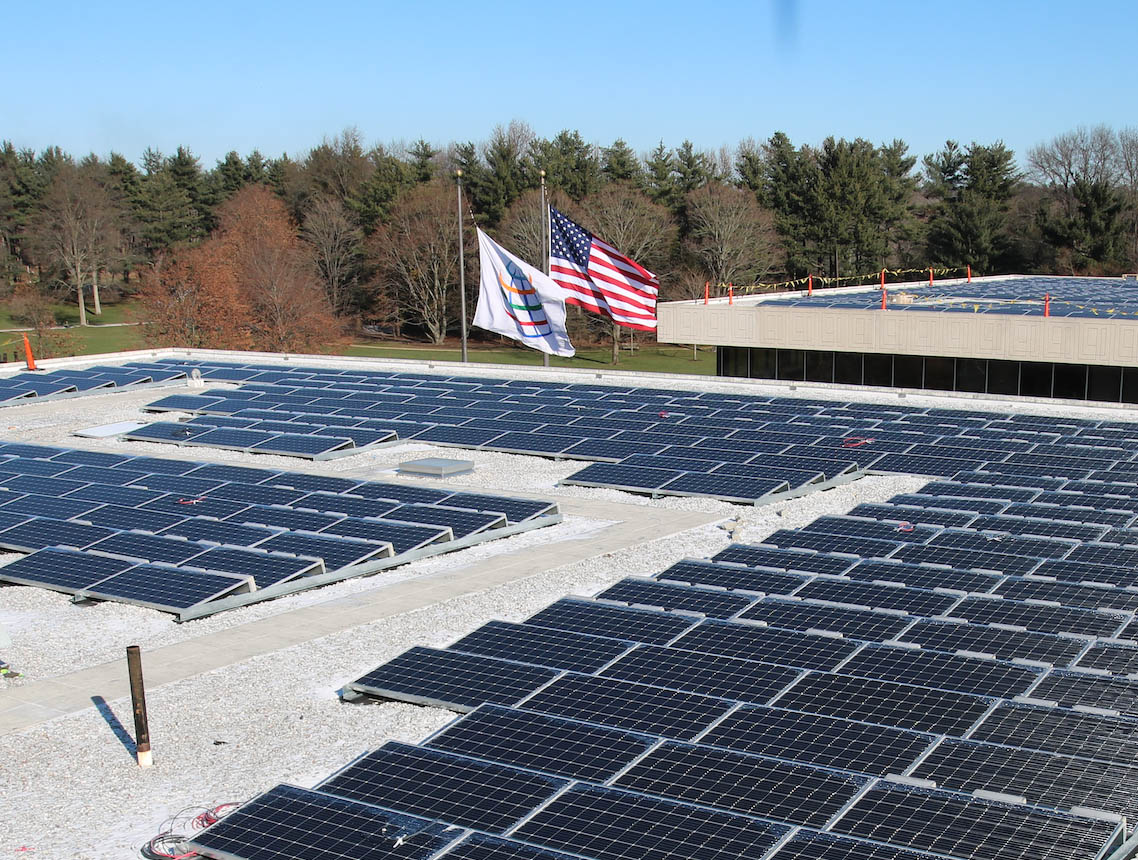 2020
PepsiCo achieves shift to 100% renewable electricity in U.S. direct operations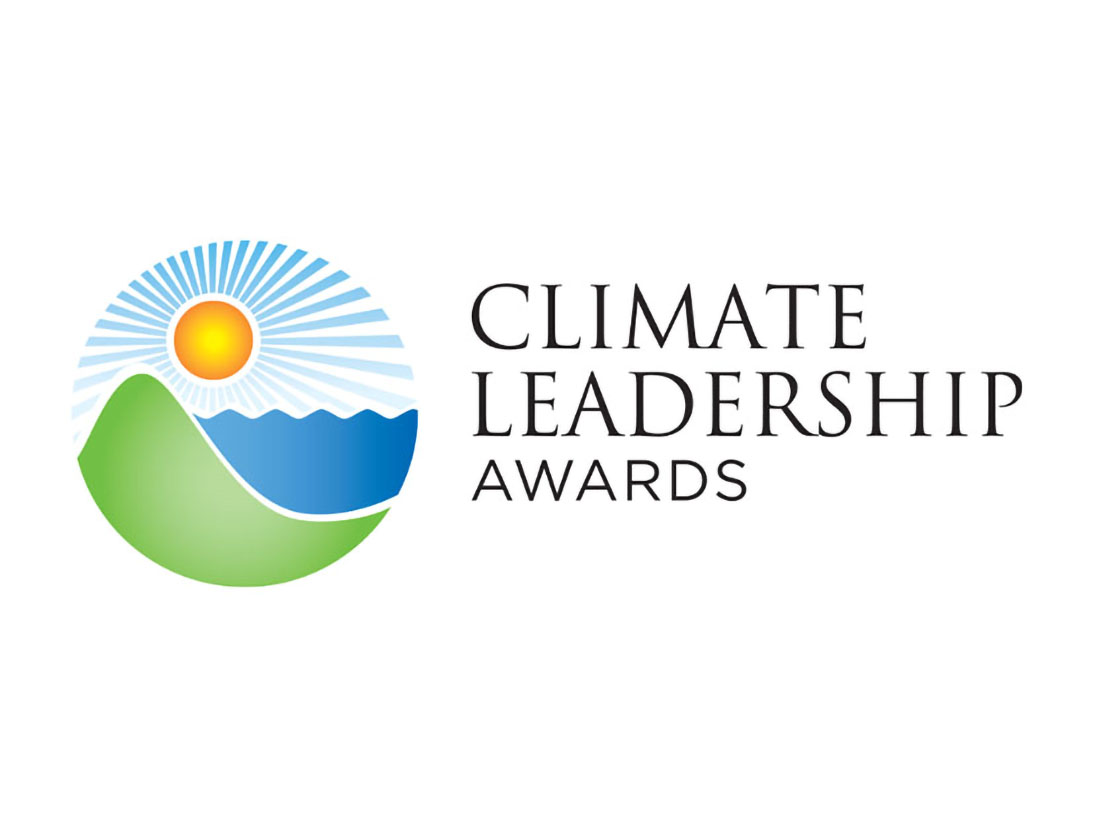 2019
PepsiCo receives Climate Leadership Award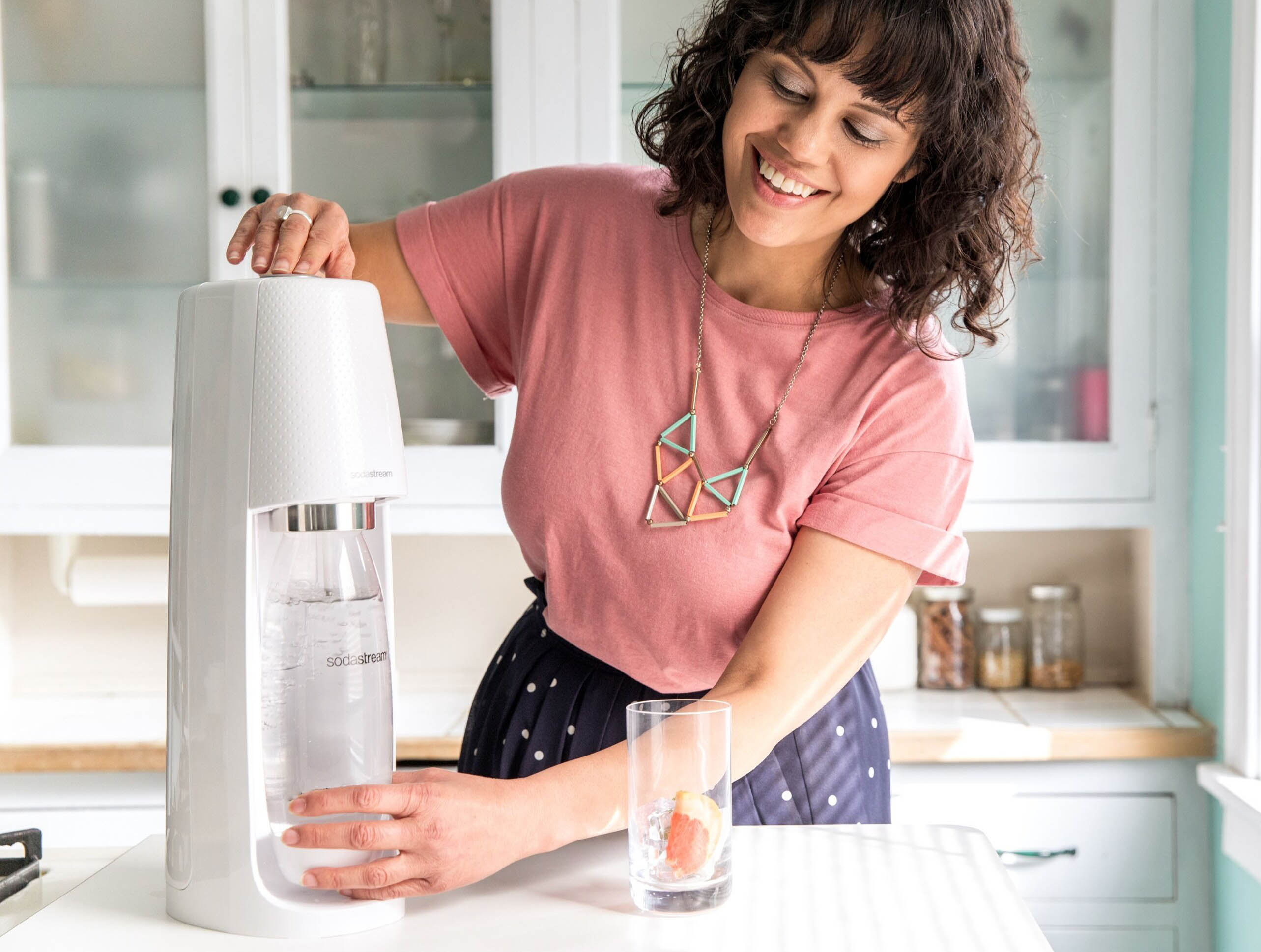 2018
PepsiCo acquires SodaStream, #1 sparkling water brand in the world by volume, with the potential to avoid 200 billion single-use plastic bottles by 2030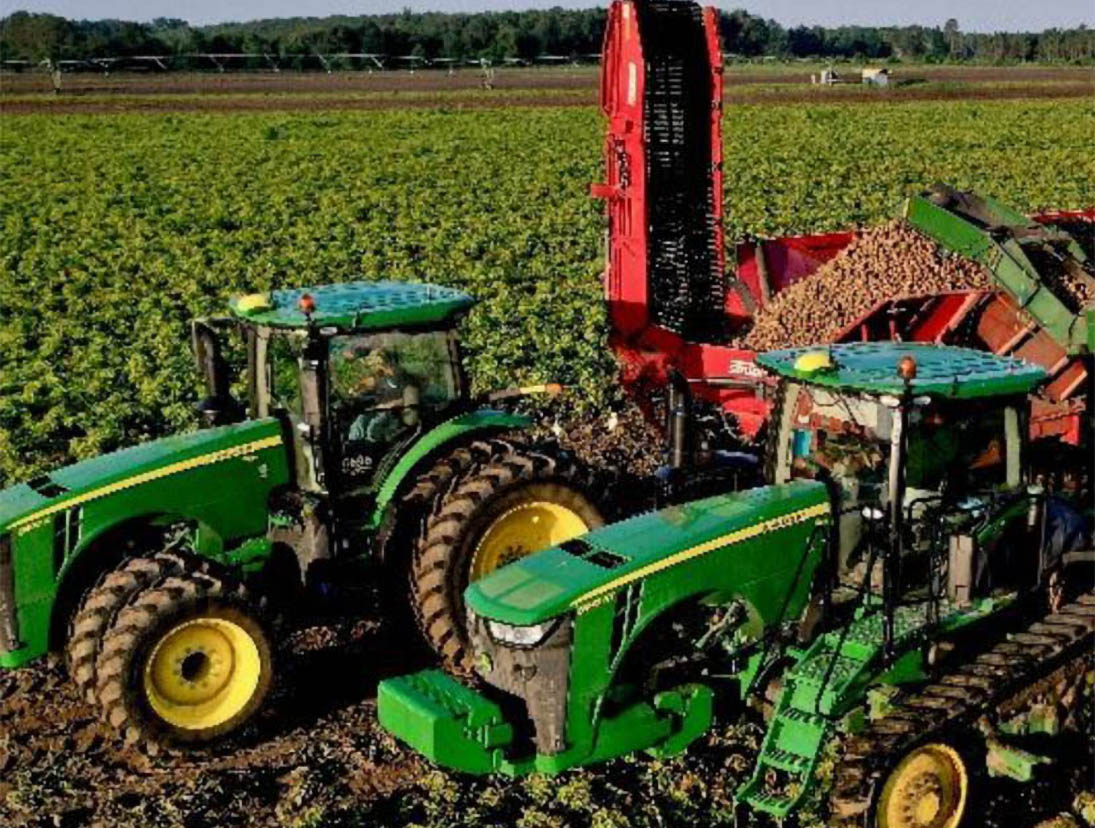 2017
First demonstration farm opens in India; by the end of 2022, 89 farms were testing and sharing best practices around the world
2013
Sustainable Farming Program (SFP) launches; as of 2022, more than 90% of grower-sourced crops are sustainably sourced worldwide through SFP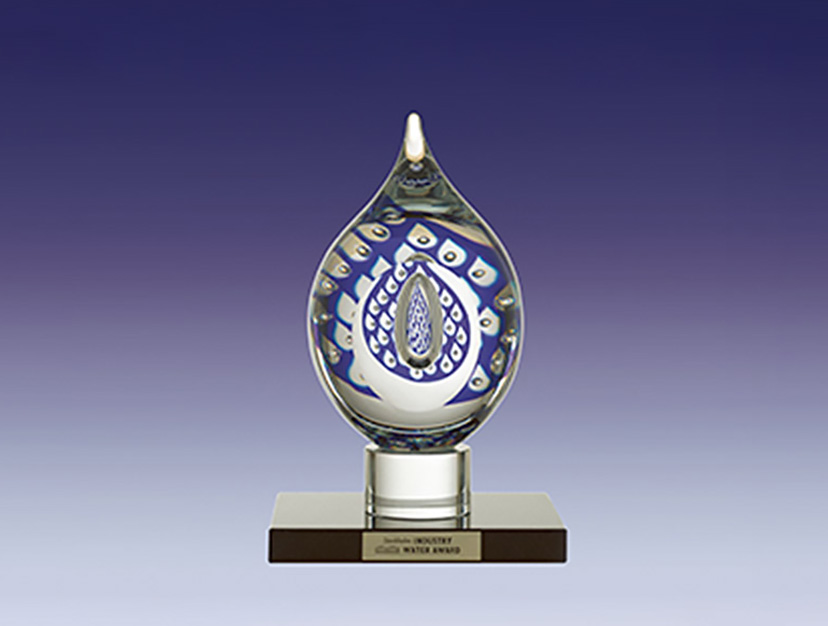 2012
PepsiCo wins prestigious Stockholm Industry Water Award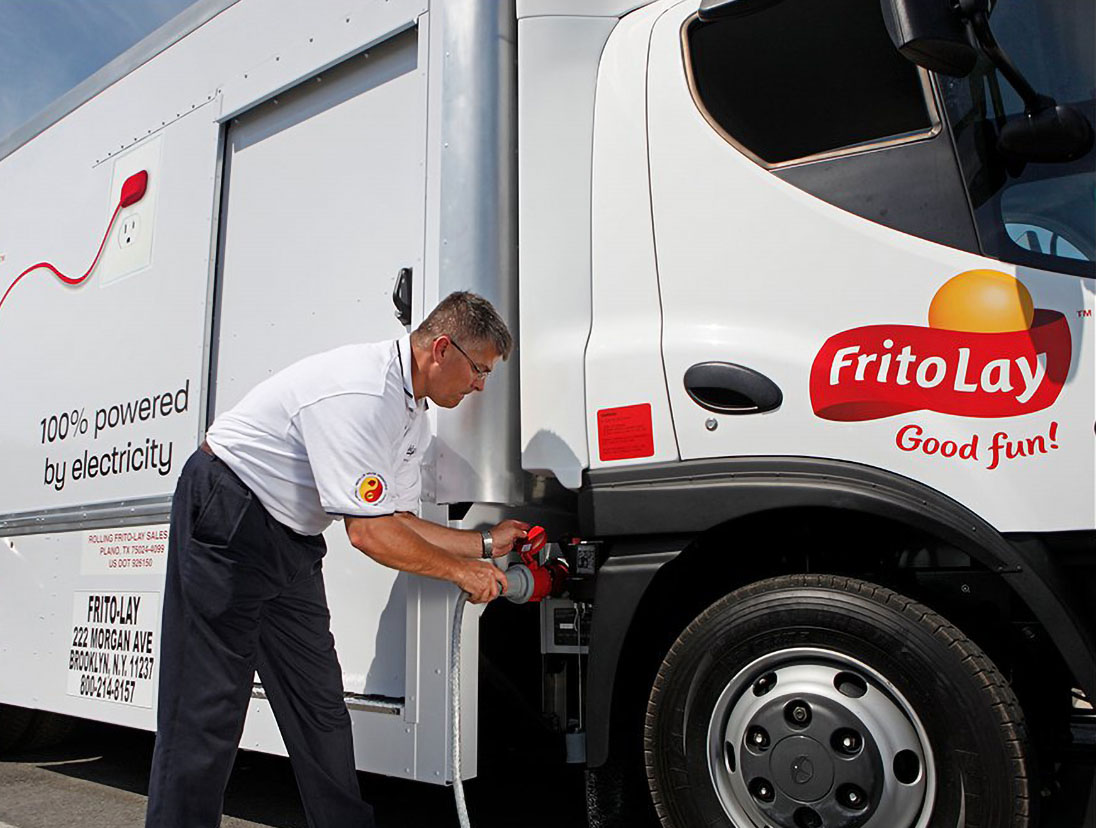 2010
Our first all-electric delivery trucks hit the road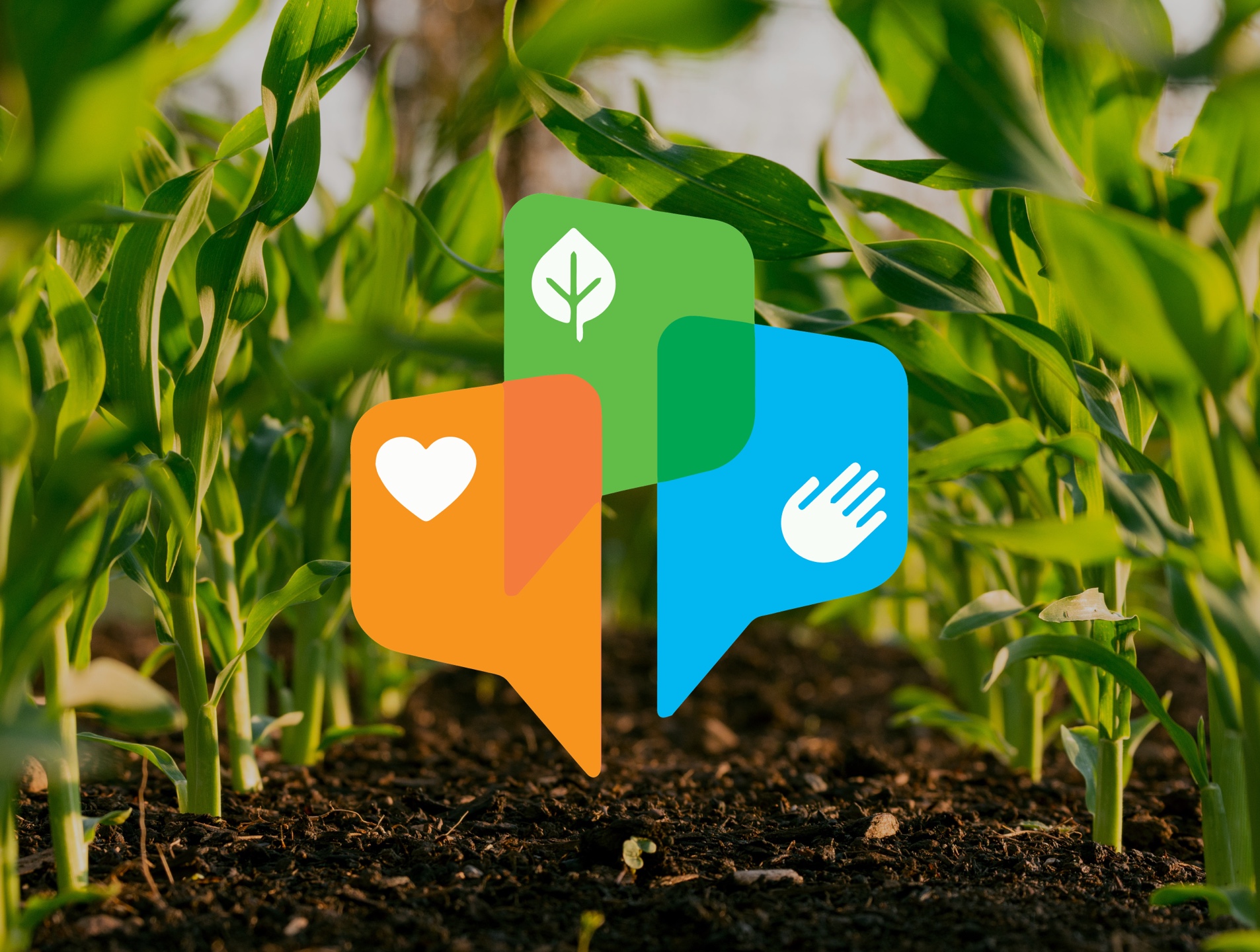 2006
Launch of Performance with Purpose, integrating sustainability into our daily business operations
Learn more about how we're making a difference